ION's Ambient Sea Capsule Collection for women includes wetsuits, summer shorties, harnesses, and ponchos…
---
Get yourself wrapped up in artistic design and with all the technical features that ambitious water women who push their limits need. To conquer the oceans with confidence ION provide thoughtful cuts and selected materials that enable maximum performance, giving you protection and warmth, and providing maximum technical support. The unique design is inspired by the place where we feel most alive.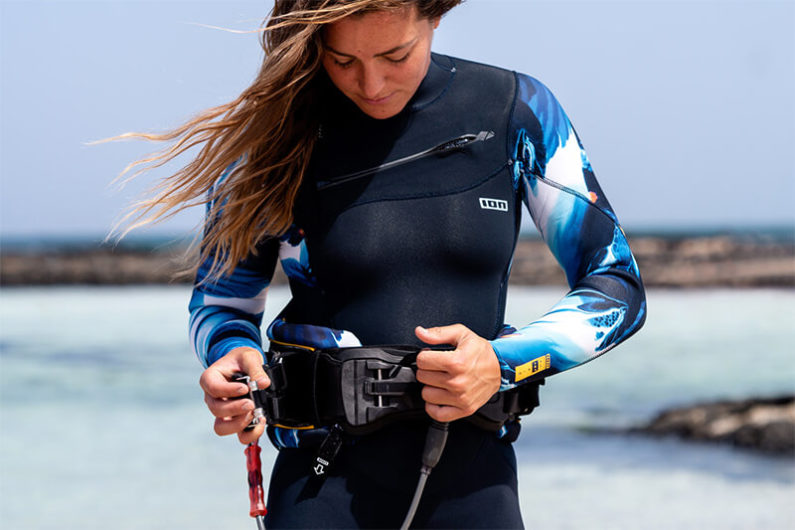 AMAZE AMP
Amaze Amp stands for epic stretch. Ultra-flexible thermal lining, combined with lightweight neoprene, provide extra warmth for uncompromising freedom of movement all year round.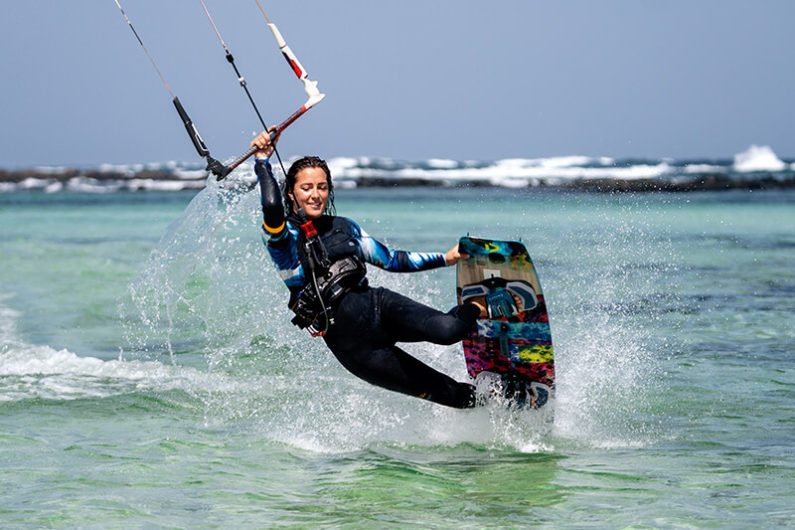 AMAZE HOT SHORTY LS
We all dig warm water sessions in a mild climate, and while your legs are likely to be in the water, your upper body and arms may still need some protection against wind chills and sun rays. Soft and flexible neoprene provides loads of comfort while you can rely on the bikini bottom staying in place during some radical action.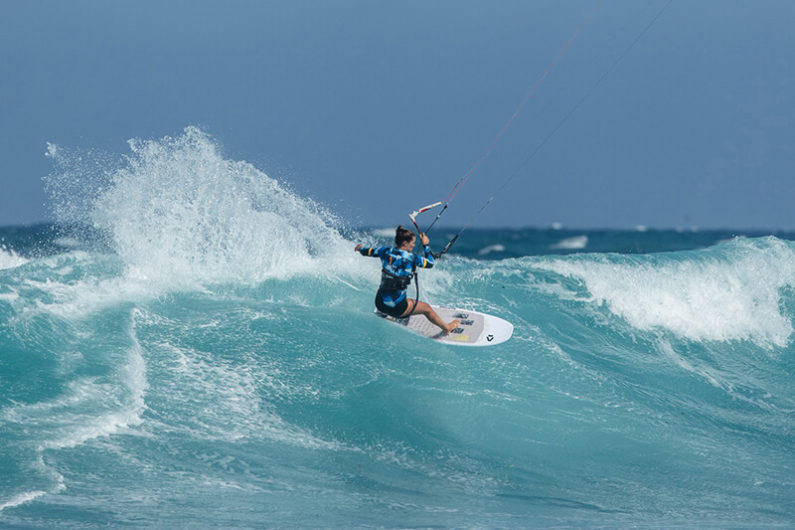 NOVA CURV 10 SELECT
ION claim their Nova Curv 10 Select is the lightest and most durable hardshell harness on the market, featuring their revolutionary thermal composite Curv material, and with high-end add-ons like Double-D Buckles and the Kite_Knife Multitool 2.0. All loads are distributed perfectly through its rigid 3D pre-shaped center part. Together with the high outline, this medium-rigid to stiff hardshell harness offers all the comfort any dedicated kiter could wish for. Flexible side parts allow the rider to move and twist freely. Additionally, inside EVA prevents the harness from riding up while non-water absorbent Hyper_foam contributes to outstanding comfort for extra-long water action.


PONCHO SELECT
This mobile changing room and/or beach towel is made of quick-drying and super lightweight materials. Thanks to its small packing size, you'll always find some room in your bag to bring a poncho with you.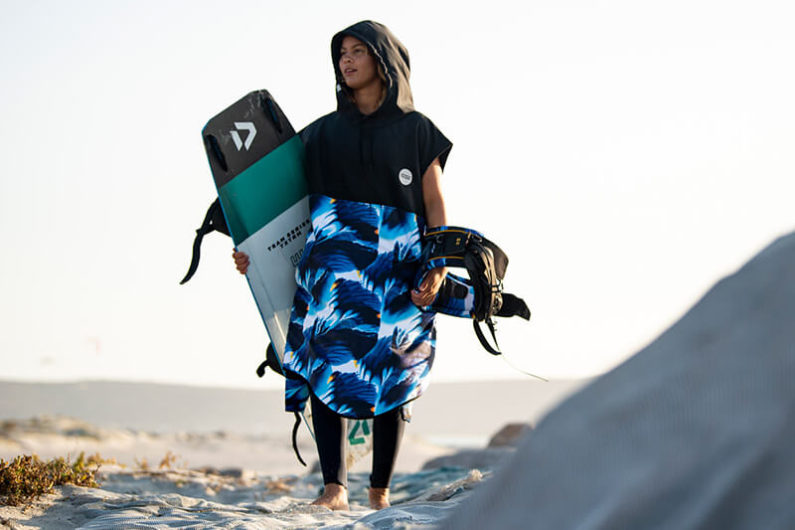 Find out more here.