F-ONE proudly launched their new foil range on April 28th, and within the collection, they launched the new BREEZE V.3 kite. Here is what they have to tell us about their new V3 collection:
BREEZE V3
The most user-friendly one strut kite on the market today, incredible light wind ability matched with complete ease of use.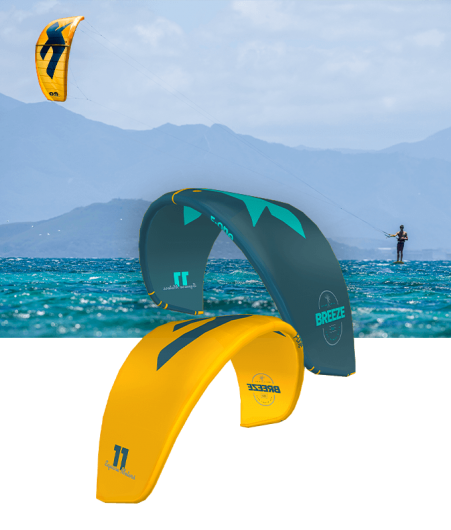 Manoeuvrability
The BREEZE V3 is for anyone who wants a light weight set up that offers incredible handling with great low-end performance. It is the perfect kite for light wind freeriding, and foiling in any conditions. Thanks to its stability and light weight, the Breeze can show off interesting performances in light wind wave riding too.
Across the range of sizes, the handling has been finely tuned; the larger sizes are even more responsive, making them perfect for manoeuvres. The smaller sizes are optimised to handle stronger winds with total speed control and great stability while foiling.
Stability
The BREEZE has a stable canopy when depowered and the overall range of the kite is wide.
In the air, the BREEZE V3 is so intuitive to fly you can forget about the kite and concentrate on the riding. This unique characteristic makes it perfect for beginners and advanced riders alike.
The kite has also been designed to work with a low front V on the bar to untangle lines after those inevitable kite crashes.
The BREEZE V3 is available right now; if you want a lightweight, one-strut kite that can put a smile on your face in 8knots, the decision is easy.
POCKET BOARDS
SMALL BUT MIGHTY!
Through the use of compact outlines, F-ONE have developed a complete range of boards with minimum length for maximum fun. The POCKET foilboards offer tons of possibilities to enjoy foiling and engage into all kinds of turns or maneuvers.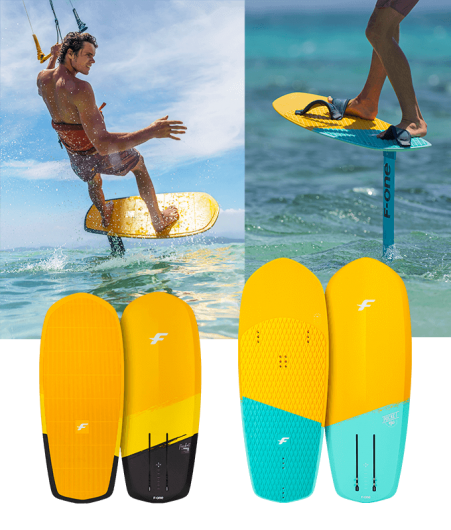 ESCAPE 530
The ESCAPE foil is nothing less than a master piece of hydrodynamic refinement and composite craftmanship.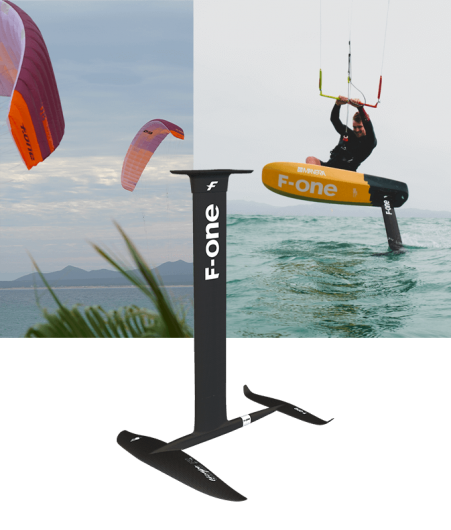 CARBON MASTS
A true masterpiece of composite craftmanship and design, the F-ONE Carbon Mast was designed to transform your foiling experience by a significant improvement of the glide and a dramatic weight reduction matched with impressive rigidity.