North Kiteboarding has just launched their new Freeride range…
---
At North, they are magnetically drawn to – and set free by – the elements. Air. Water. Earth. Fire. Mother Nature will not be contained, and nor should you. They've designed their 2022 Freeride Collection to help you find your center of gravity. Lighter, more playful, and even easier to ride – this is North Freeride. New materials, angles, and measurements reflect North's core philosophy of ERI (Engineered, Refined, Intuitive). They've tweaked and refined wherever they can to keep improving performance.
Part of the launch is a new Reach kite. "Since its release two years ago, the Reach has been a phenomenal kite, incredibly well-received by the market. We believe it's the best all-round kite ever made. Our customers are constantly raving about the performance, so we didn't think we could make it better. But we have." – Brand Director Mike Raper.
The 2022 Reach has a crisper, livelier feel: North has introduced a new lighter Dacron exoskeleton in every size and revised the arc design for a snappier response, more direct steering and more dynamic recovery. The new design remains light and responsive but flies more smoothly and cleanly through a wider range of attack angles. It boosts, loops, surfs, and foils – and performs on all levels, from novice to seasoned pro. Watch below to find out more about the Reach from the North designers:
Also launched is a new Prime twintip. Don't underestimate the performance of the Prime. Affordable with outstanding performance, the team at North would say it's the single best all-round freeride board on the market. A test-winner, the Prime carves beautifully, and you won't outgrow it quickly. The new high visibility color is ideal for riders to retrieve their board easily. A chop-killer, the Prime's rounded outline and narrow tips allow you to edge and track upwind with ease. The single concave at the bottom provides a controlled, even flex, stiffer between the feet with forgiving tips for a splash-free ride and softer landings. Previously they increased the stance width with each board size, but for 2022 they've improved the design, giving all the bigger boards the same stance width as the 138.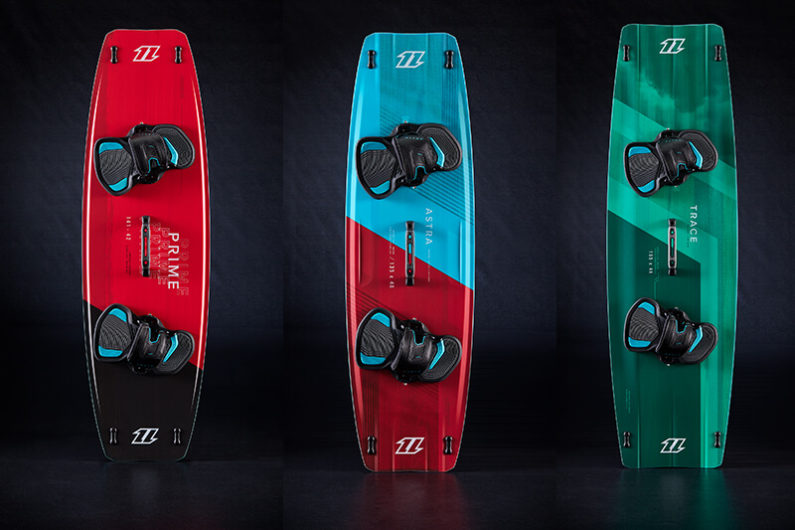 Also available from North is: