RRD have just announced the release of their latest wetsuit and harness offering…
This year's extended and redesigned wetsuit collection carries on the concept of adapting pure surfing wetsuits to also suit kite, windsurfing & supping, by adding specific features to the suits. We focused on innovative design combined with performance, style and durability to create products for all types of riders and conditions. From sub zero Nordic temperatures to Mediterranean summer days.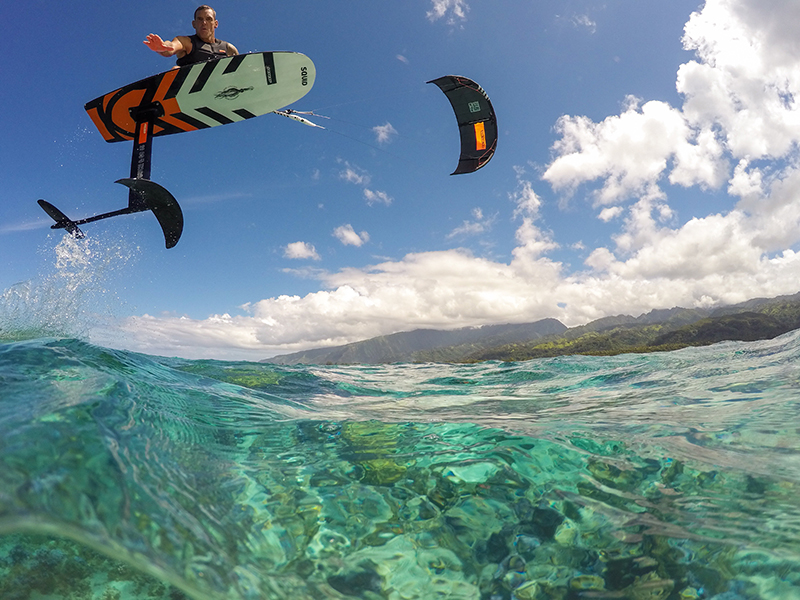 The full collection has become more sustainable by using eco friendly limestone neoprene in all wetsuits as before. This combined with our new intense black colour, created by a dope-dye technique that infuses dye pigments into the nylon before it becomes the yarn that weaves the lining. This eliminates the dying process, which saves tons of polluted water. Who doesn't like black? Black is the best colour to absorb heat, so you can stay in the water for longer and look stylish at the same time. Our wetsuits are produced at the most high-end production facility to guarantee good quality and durability.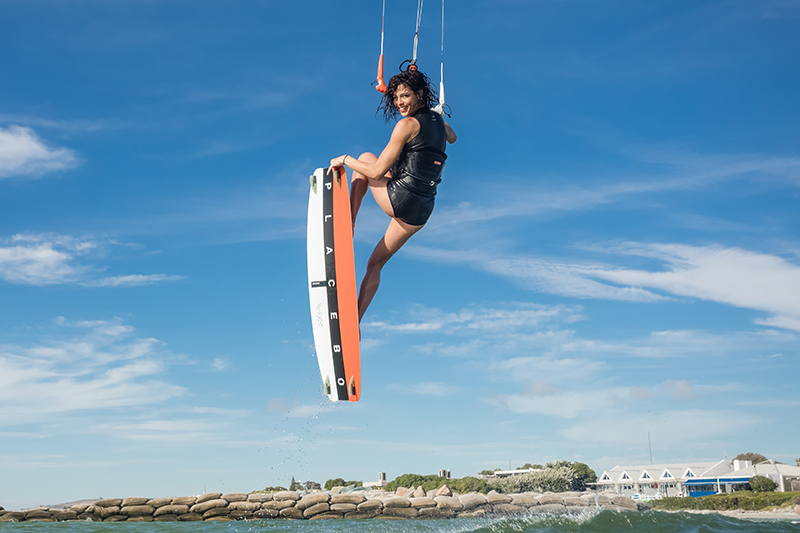 Women like options, so we extended the RRD women's range to make sure we have all you could wish for available. From a hooded Fahrenheit wetsuit that can handle icy waters, the Amazone pro, which is the most flexible wetsuit, to the oldschool but sexy warm water Seventysix suits and everything in between. All suits are made from Limestone neoprene and are carefully designed and shaped to fit the female body perfectly.
Head here for the full collections.
RRD's brand new harness collection suits different needs, rather than claiming each of our harnesses do it all for anyone. Everyone is different. We all have a different back shape, style of riding, stance and preferred riding conditions. This is why we have developed a range of harnesses that suits your personal preference. The main variants in the range are firstly, the different stiffness and flex in the back of the harness. A stiffer harness will suit people that are looking for comfort and stability during those fully powered or explosive sessions. A more flexible harness is more suitable for freeride or 'down the line' styles of riding.
Secondly the RRD waist harnesses have different back shapes with more or less vertical curve. From a curved back, a natural back shape to a flat back, we have the right harness for you. This year we focused on user experience, ease of use, clean design and high-tech materials and technologies. This is visible in the new Shield harness, Thrive and improved bar stabilizer. The barpad with stabilizer wings, slides into the side of your harness, to prevent ride up of the hook and protects your ribs. The bar stabilizer with hook can be swapped out for a rope bar, which also features the stabilizer wings. This converts any kite waist harness into a wave harness. It helps you to extend your turns and rotate further and easier while wave riding.
The seat harnesses have been redesigned to fit better and spread the load more.
Browse the collection, try them out and decide what's your personal favorite.
For the full RRD range, head to robertoriccidesigns.com