Ocean Rodeo has dropped the details of this exciting new material we've been hearing about that's potentially set to change the future of kiteboarding, with much lighter kite builds thanks to its seemingly magical properties… Aluula is over 50% lighter and 20x stronger than standard Dacron. That's significant. Here's what they're saying, and you can read more about their new BLACK kite range at oceanrodeo.com/BLACK, and more about Aluula at aluula.com…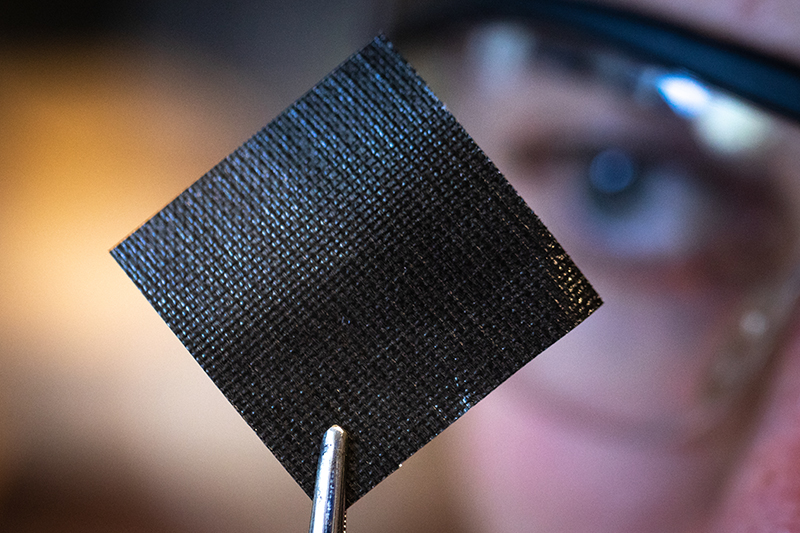 Ocean Rodeo is proud to introduce yet another game changer. An all-new series of kites built with the Aluula BLACK material, which features a graphene-enhanced composite that weighs just 68gsm (grams per square meter). To compare, traditional Dacron comes in at around 150gsm. UV stable and virtually unrippable, the Aluula BLACK composite can also withstand higher inflation pressures.
Alongside this, the Aluula bladder technology brings additional weight savings and performance gains: Aluula film weighs in at only 42gsm, compared to PU films that are traditionally in the 100gsm range. Inflated to a standard pressure of 8psi, the Aluula air frame is 50% stiffer than current Dacron/PU bladder air frames, with 20x more resilience to tearing against standard Dacron, and yet half the weight…
The resulting stiffness combined with the extreme light weight delivered by Aluula transforms inflatable kites into precision control wings unlike anything we have experienced during our 20 years of kite design.
With no need to reduce struts, a 3-strut Aluula frame kite becomes lighter than leading no-strut kites, and, with flex designed into the air frame, these ultra light 3-strut kites perform through the entire wind range, delivering new levels of performance for jumping, drifting, turning, and water relaunch.
More information: oceanrodeo.com/black