Ocean Rodeo have finally unveiled their new Big Air kite, and the one that tempted hotly tipped Big Air star Giel Vlugt toward the brand…
---
INTRODUCING THE WORLD'S FIRST BIG AIR KITE BUILT WITH A FULL ALUULA AIRFRAME…
Vancouver Island, Canada
Our highly effective partnership with ALUULA Composites saw us revolutionize wave and freeride kiting with the introduction of the Roam and Flite A-Series kites. Now it's set to happen again… this time with Big Air.
As a wave of new and innovative developments in the ALUULA material and seam technologies have enhanced both the stiffness and response of the airframe while simultaneously reducing its weight, we find ourselves at a pivotal moment in the Big Air discipline, as we unveil a kite that is set to change the parameters of the discipline itself.
Today we're proud to introduce the Rise A-Series – our new, super-charged, high aspect 5-strut kite that's already delivering an all-new standard in acceleration, precision control, Big Air torque and stratospheric performance
The combination of the Rise's highly tuned airfoil design and the benefits of ultra-lightweight ALUULA composite material delivers an ultra-stable airframe, allowing for utmost rider confidence, and creating a true synergy between Big Air riders and their kite. Rider's such as rising Big Air superstar Giel Vlugt, who'll soon be taking his quiver of Rise kites to the King of the Air event in Cape Town.
Built using 82gsm ALUULA Gold composite material and ALUULA Seam technology, the Rise's power to weight ratio is next level, coming in at over twice the strength of traditional Dacron airframes, yet at half the weight. The airframe can also withstand a higher pressure than the industry standard, providing exceptionally tuned-in and optimized performance, even in the most extreme conditions…
Riders will notice the turbocharged lift on their first jumps, as well as an ability to boost and loop in lighter winds than previously possible, with the larger size Rises in 11m and 12m looping like a 9m in traditional materials. And then, as the conditions become more hardcore, so too does the performance of the Rise…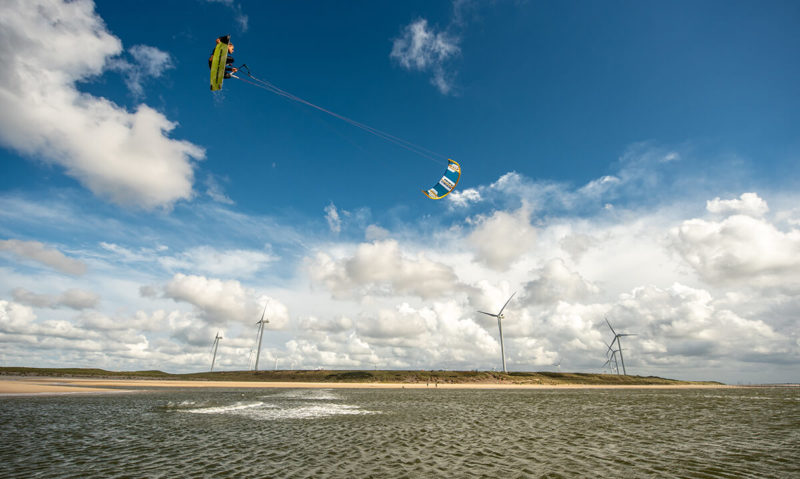 The results are in and it's already clear that the Rise will allow Big Air riders to explore moves that are simply not possible on traditionally built kites.
The Rise A-Series kite is the perfect match for the low Y Ocean Rodeo Pilot or Shift Bar.
Available in sizes 7 • 8 • 9 • 10 • 11 • 12
Find out more about the Rise over at oceanrodeo.com