Luke McGillewie has his parents to thank for the lifestyle he currently enjoys. They made the decision to move to Cape Town from the UK when Luke was five-years-old. We don't know if – looking back – they're happy with their decision, but Luke certainly is… He also has a rep as one of the keenest, friendliest and most versatile kiters you'll find in this wind blessed part of the world.
Photos: Bianca Asher
For anyone not familiar with you Luke, can you tell us a little bit about yourself, where you're from and where you live and ride now?
Well, as you may know now from reading this, my name is Luke McGillewie. I'm 22 years young and I am originally from the UK but I moved to Cape Town in 2000 – so 17 years ago! I'm definitely a Captonian. I'm based in Blouberg so I spend the majority of my time downwinding the 20 kilometer stretch from sunset beach to Melkbos.
What's it like being a local in Cape Town?
Ah man, Cape Town… it's just great here! The lifestyle is so good. Wind, waves and 24/7 downwinders, so on most days it's a little slice of heaven. If you've been to Cape Town you would have seen my Kenings van driving up and down the coast loaded with kiters. I ride for Liquid Force so I spend a lot of time at their Cape Town store, then at around 5pm everyone piles into my van and we hit a massive downwinder! Everyone comes along, from first time downwinders through to the likes of Nick Jacobsen and Ruben Lenten. We all end up riding together and sharing the stoke!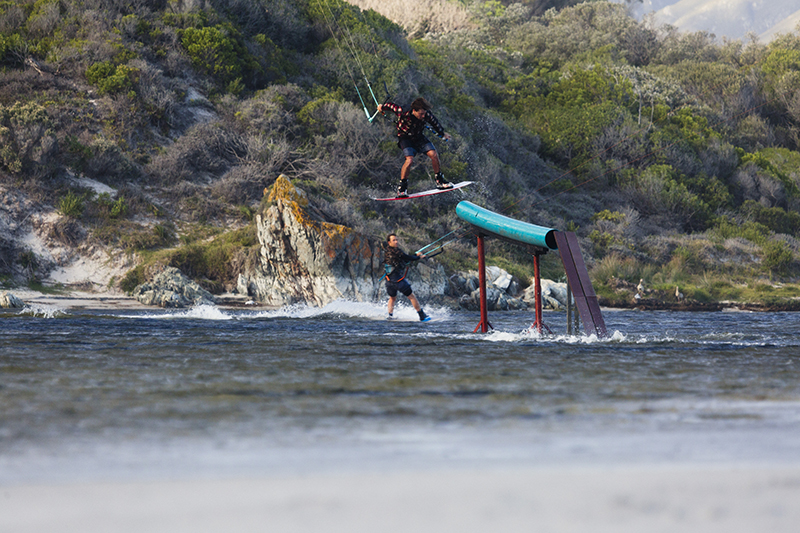 Do you ride both a surfboard and a twinnie?
Definitely! Most days in Cape Town you're able to have a morning wave session nicely powered on a 7m kite and by the time the 5pm downwinder comes it will be nuking 30 knots plus, so that means Big Air time with the crew!
What would be your perfect day over there?
Surf at sunrise, breakfast at Carlucci's followed by a 7m wave session, an afternoon break with some lunch and possibly a nap! Then to end off with the 5pm downwinder followed by some beers after an epic session and an epic day!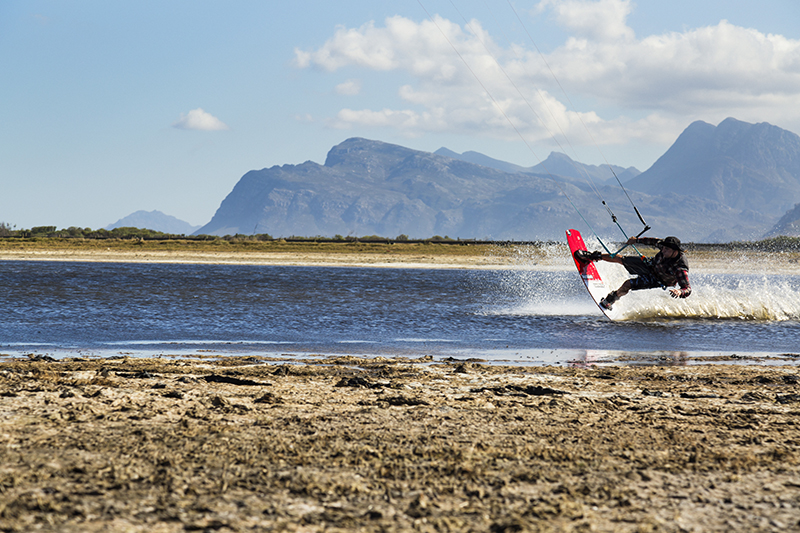 What is the contrast like between the summer and the winter over there?
It's like a color photo with wind and then a black and white photo with wind! The wind doesn't stop, it just gets a tad chilly but with more swell.
Do you surf a lot when the wind's not up? Where would be your favorite waves?
I do indeed. In fact, if I didn't hate paddling so much I wouldn't stop surfing! We have a few fun waves around Cape Town – Trails, Skilps and plenty more. But I have to say my favorite wave to surf has got to be the OBX in Cape Hatteras. I surfed so much when I was out there with Jason Slezak and Brandon Scheid and it was insane!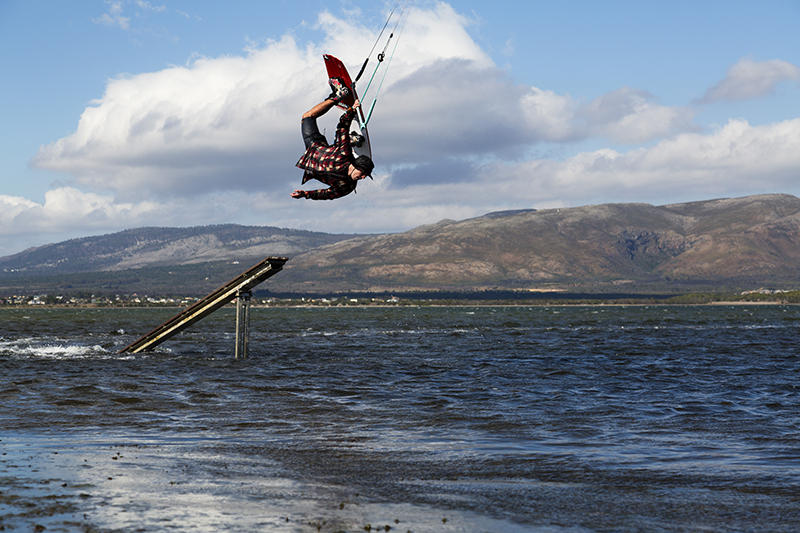 If you only had a few days in Cape Town what would be the three things you'd recommend doing to really get a flavor of the place?
Only three things?! That's kind of impossible. I'll give you a couple of scenarios…
Windy days, you have to visit Langebaan for some epic flat water action and a beautiful town, then definitely a wave session at Cape Point, and lastly you have to give the whales some love in Hermanus and have a session there.
For no-wind days you have to go through our insane wine route. I would recommend either route 44 or the spice route. Then Table Mountain is obviously a must, and Chapman's Peak is also a must as it's one of the most scenic drives in the world.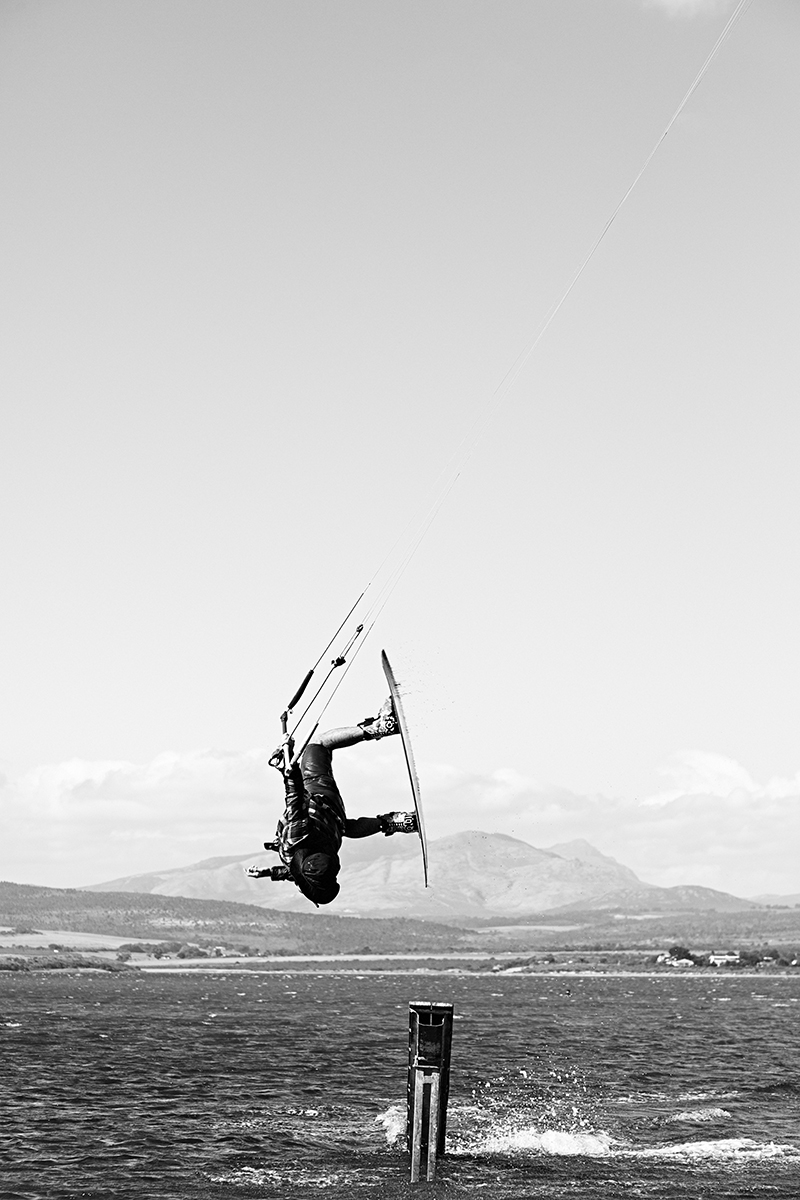 You entered some of the KSP events a few years back, have you been tempted by any of the GKA Wave and Strapless events?
Yes, I did. The good old days as I call them! I definitely have been… The one thing that kind of puts me off unfortunately is the freestyle aspect of it. It's a great movement for the sport but it takes away from the core surf aspect. I love strapless freestyle but I love riding waves a whole lot more!
A lot of these shots are from Mauritius where you've just been with Liquid Force – how was the trip?
The trip was great! I got to spend a lot of time with Jimmy Redmon and Tony Finn talking about the backbone of the company and getting them on the water! We didn't have the best conditions this year but we did score a couple of epic days.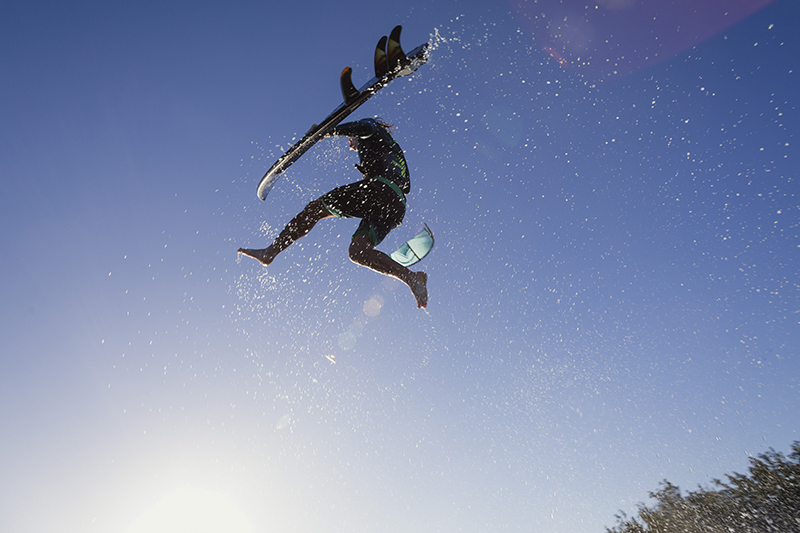 Have you had much input into the 2018 LF line up?
I have been fortunate enough to be heavily involved with the development of the Liquid Force WOW since V1. Now we are onto V3 and I couldn't be happier! Working with Julien Fillion and Jason Slezak is so epic! I've learnt so much in the last three years about kites and development and what the end consumer wants. It definitely opened up my eyes to the fact that the way that I want my kite to be may not be ideal for the end consumer which was a huge thing for me… It was good going to Mauritius and hearing everyone's stoke levels on the new WOW. I'm frothing and so are the customers so I couldn't be happier.
What's your typical set up?
Depending on the conditions my typical wave set up is a 6m WOW with standard lines, a 3/2 Mystic short leg suit with a Majestic X harness with the surf spreader bar and my custom 5'7 ProToy from Dutchie Surf Designs. When it comes to a Big Air session I would ride either a 7 or 8m NV on standard lines and a 139 Element then a Majestic harness with a normal spreader bar.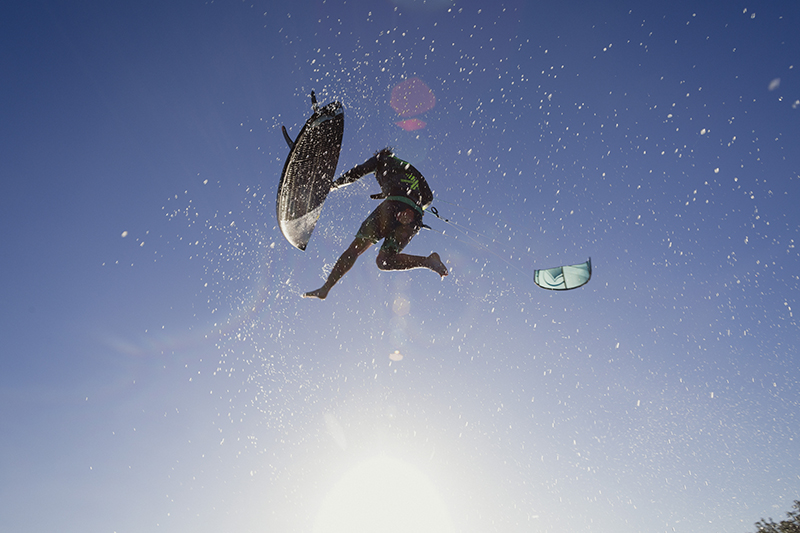 Which other riders impress you at the moment?
On a twin tip, Nick Jacobsen. I think he is inspiring a lot of riders and getting lots of new people into the sport. He's one of the nicest riders and has time for anyone and everyone. In the surf, Matchu Lopes. I've competed with him – that kid is next level strapless! And he's super friendly, super fluent and insane to watch.
Do you see yourself moving into a role within the industry in a few years time?
I really do hope so, working so closely with Liquid Force has been great. I've been learning and growing so much and I still have a lot more learning to do and I definitely think there is growth within Liquid Force for me.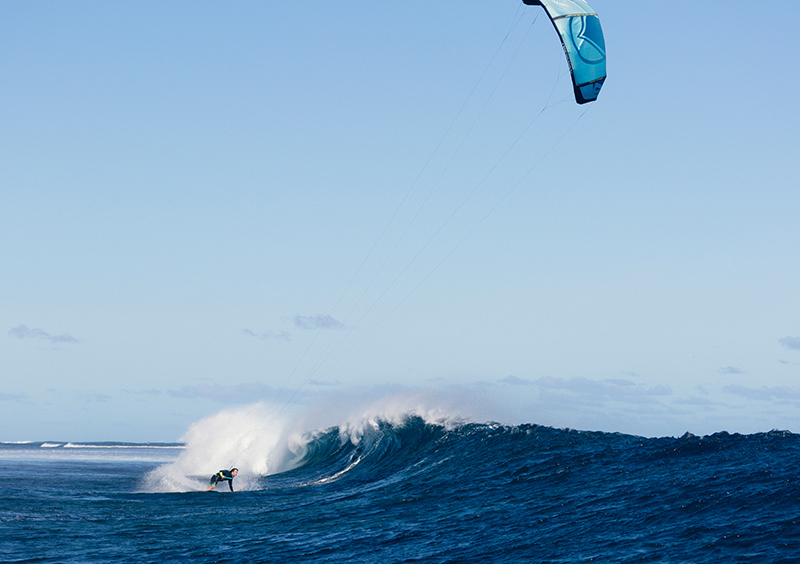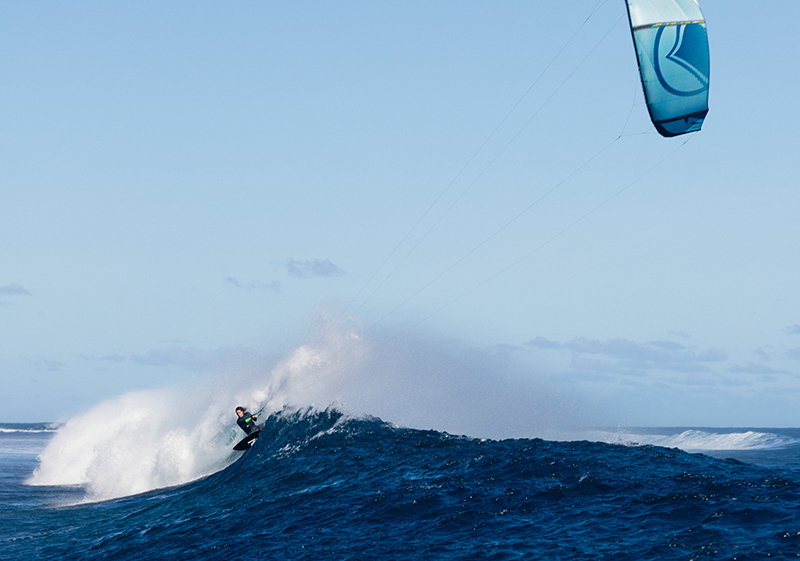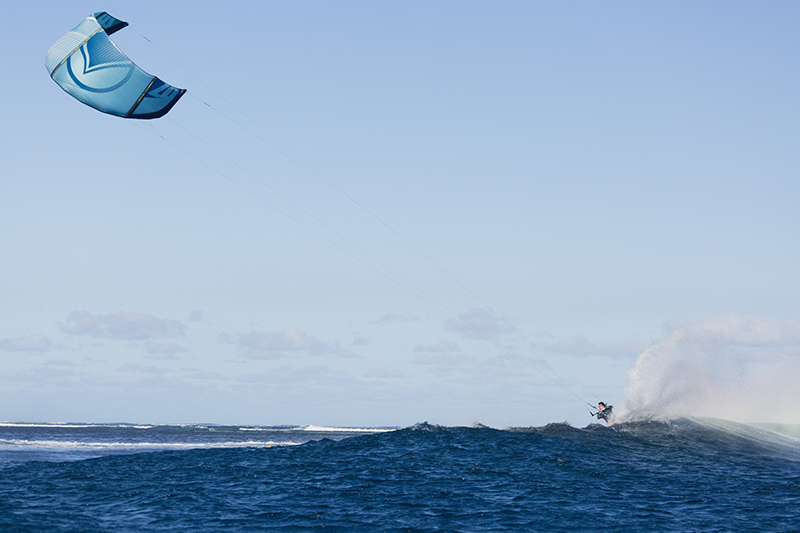 Cape Town must be pretty sweet, but where else have you ridden that has really impressed you?
Cape Hatteras on the Outer Banks was insane! I'm frothing to go back in September, I had an epic experience with the guys at REAL. They were super accommodating, friendly and had more froth than any of us! Then the one place that owns my heart is One Eye in Mauritius. I've had my best results there and it will always be a special place for me! Mauritius has so many spots to ride you can never get bored there…
This article originally appeared in TheKiteMag #20. To subscribe, go here.
To travel to places like this or others, visit www.kitesurfholidays.com