Dutch wave slayer Jalou Langeree recently set the compass for Cape Town to catch some of their summer season, and lined up local photographer Jason Broderick to point his camera at her. He has been snapping surfers, wakeboarders and trail runners for a few years, and has now turned his hand to capturing kiters. Good place to start…
---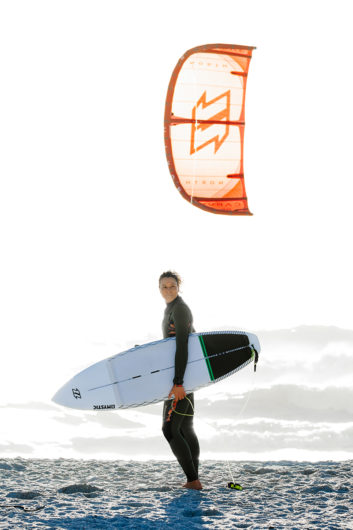 Jalou: I did not expect to be heading to Cape Town at all this year, but then the South African government announced in February that beaches were reopening, and I heard that KLM was offering direct flights. So it was a no brainer and a perfect time to escape Europe. This year Cape Town was so chilled I absolutely loved it. There were no crowds, which meant plenty of waves to catch – this will probably never happen again! I'm already mentally preparing for a hectic busy Cape Town season in 2022.
I needed to get some shots of myself on the empty waves. So the day after I arrived I met up with Jason for a cup of coffee and to connect, as I hadn't met him before. We had a good vibe going straight away. Jason is a very kind, down-to-earth and humble person, and very easy to work with. He gets more stoked about shooting than I do about kiting sometimes, haha! He finds the creative angles and tries to make it look different from other content that is already out there.I'm looking forward to seeing Jason's shooting progression and to be working with him again in the near future.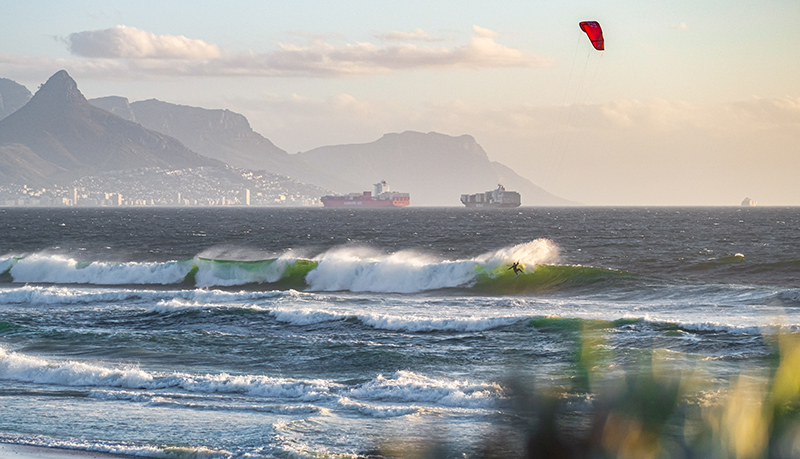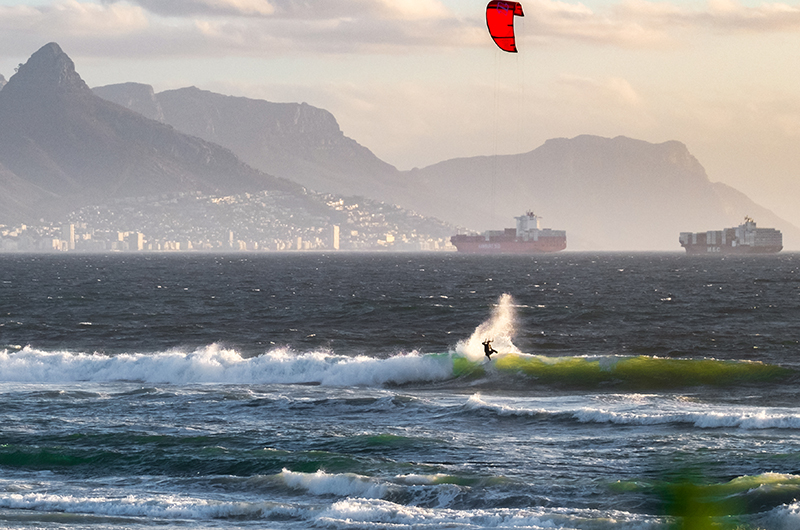 Jason: What is it that attracts people to stand on wind-swept beaches and brave the elements? Why are we drawn to this sport? As a photographer, I am drawn to the combination of style and power – the power of the wind, the power of the waves, and the power of the rider. Jalou embraces high-performance, and delivers it with style, like no other rider I have seen. She has become synonymous for her riding style. This combination has led her to multiple World Titles but has also intrigued the eye of photographers around the world.
On her trip to Cape Town, we managed to link up and create some work that really embraced both of our styles. I personally enjoy natural light and allow the light to direct the feel of the photo. I favor a rather pulled-back style for extreme sports, embracing the combination of landscapes and foreground, and allowing the viewer a sense of scale whilst inviting them into a story that is often forgotten in extreme sports photography. Jalou would deliver these big swooping turns, throwing water sky high, which worked perfectly for the mood of the photos. I truly believe that it takes a perfect partnership between photographer and rider to create a beautiful image. Some of the most iconic photos in our sport have been exactly that, a mutual understanding of what it takes to get that shot.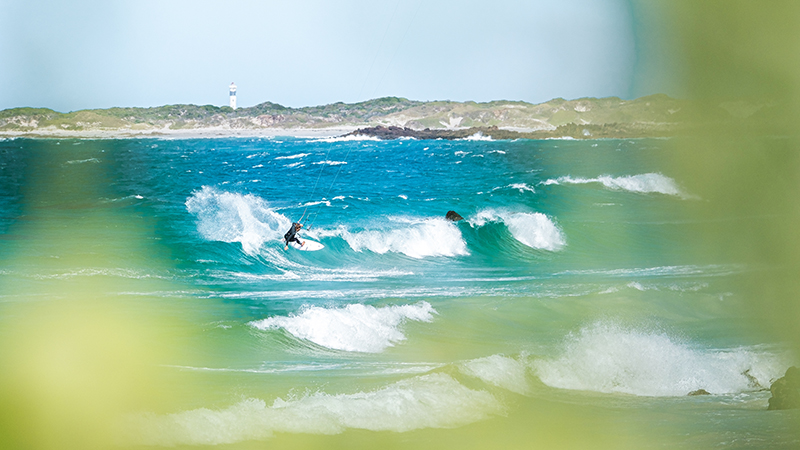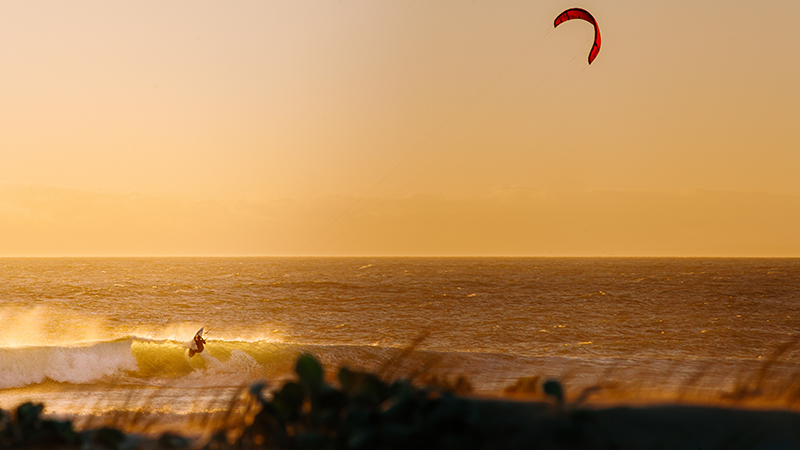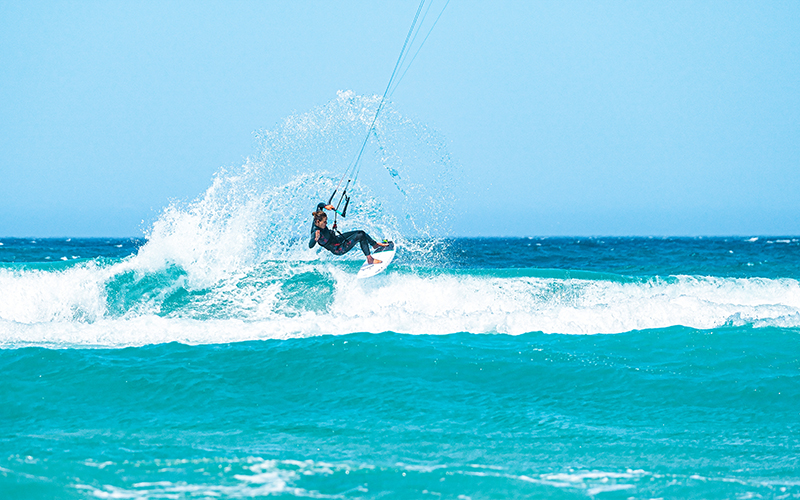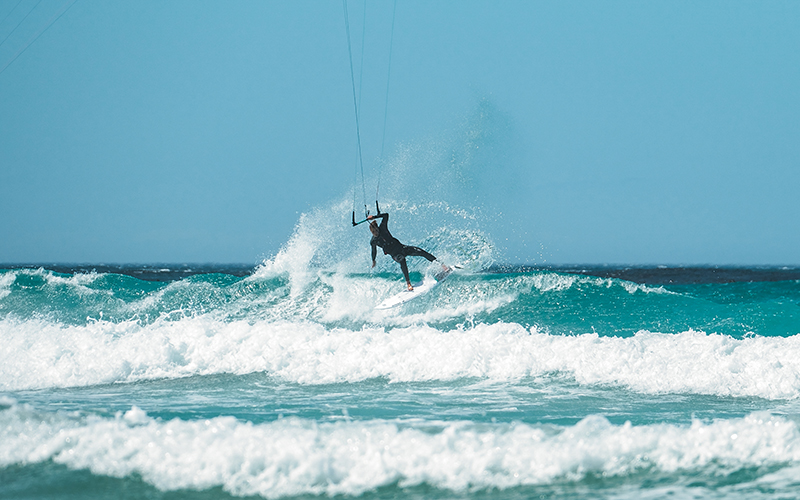 As an extreme sports photographer, I have a responsibility to document the sport authentically, whilst still giving freedom to the story the rider wishes to create. Kiting to me has always been about harnessing nature and that is what I strive to create. I definitely believe every photo we publish, post online, or even keep for ourselves has a greater story to tell. So, what is the beauty of kitesurfing to you, and what story are you telling? ■
This feature originally appeared in TheKiteMag #42. To read the full issue, subscribe here.