10 reasons why Mauritius is the best kitesurfing destination in the world
There's a lot of competition for the title of the world's best kitesurfing spot. Around the planet there are plenty of lagoons, beaches and bays where the wind blows and sun shines all the time. Each of these destinations has plenty of benefits allowing it to lay claim to the title of world's best kitesurfing spot. The vast lagoon at Dakhla, the crystal-clear waters of Bonaire and the lush scenery of Cabarete, are just some examples. But in terms of all round beauty, conditions, infrastructure and more, Mauritius is pretty hard to beat.
Still don't believe us? The team from Planet Kitesurf Holidays gives us 10 very good reasons why Mauritius is the best kitesurfing destination in the world.
1. The wind here is strong and reliable, particularly between June and September when it blows like clockwork.
2. Kiting happens here in the off season for other tourists, meaning that there are some great value deals even for luxury accommodation.
3. There are conditions for all levels of rider and a great choice of kiting styles to try, from large flat-water lagoons to down the line wave spots.
4. There isn't just one kiting hub around the island. Choose between Le Morne, Belle Mare, Anse La Raie, Pointe d'Esny and Bel Ombre – each offering amazing hotels, varied kiting conditions and a unique appeal. This also means that not all kitesurfers are crowding around the same sport fighting for space.
5. Planet Kitesurf has a huge amount of experience in Mauritius, with a choice of schools and all the infrastructure in place to help you have the best possible holiday. They also have some fantastic special offers that are exclusive to them, such as 55% off plus free upgrades and spa treatments at the luxurious 5 star St Regis Mauritius.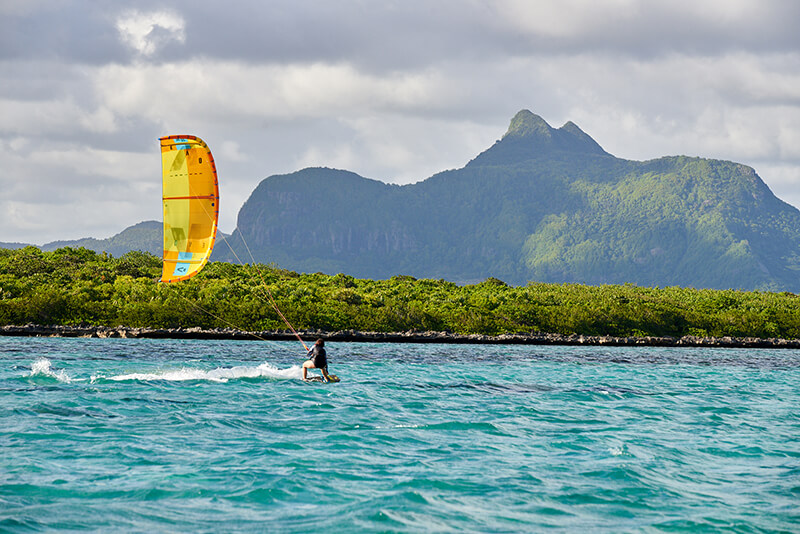 6. Although it's a 12-hour flight from the UK, the time difference is not that big so you won't suffer from jetlag as badly as some other destinations.
7. The islands are also rich in culture and beauty, with a mix of French, Portuguese, Arabic and British history. So, there is plenty to see and do when not on the water. And that makes the food pretty great too!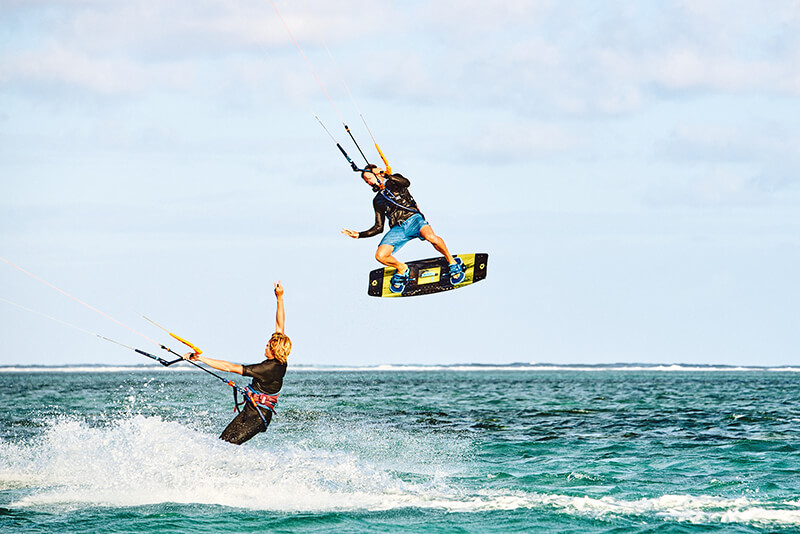 8. There's plenty of space. Mauritius is blessed with a protective barrier reef around the whole island, creating huge flat-water lagoons that are perfect for learning to kitesurf or kitefoiling. You'll also the flat, shallow waters these lagoons provide as you build confidence on the water.
9. Things are a little cooler during peak kiting season, with the average temperature being around 24 degrees, and the water a very agreeable 22 degrees. So, it's not too hot or too cold, just right for kiting.
10. The accommodation options are first class. As we've mentioned, there are luxury resorts offering great value for money with some of these located yards from the kiting spots.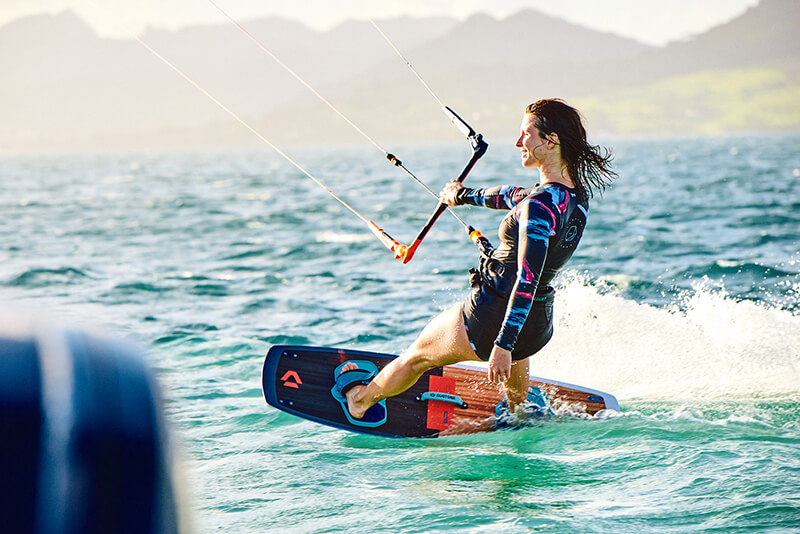 This beautiful destination is ideal for families, couples and solo riders. Conditions are great, prices are reasonable and the welcome is warm. What more could you possibly want? Contact Planet Kitesurf Holidays today to make your Mauritius dreams come true.
https://www.planetkitesurfholidays.com/