Up-and-coming Big Air enthusiast Giel Vlugt talks us through the recent Big Air Kite League's TatajubaFest event, where he scored an impressive podium place. Having also placed second at their Full Power Tarifa event earlier this year, he's definitely on the ascent (yes… I know…), and it's surely an exciting time as eyes begin to turn to the KOTA 2022…
Photos: Michał Jagniątkowski, unless stated
---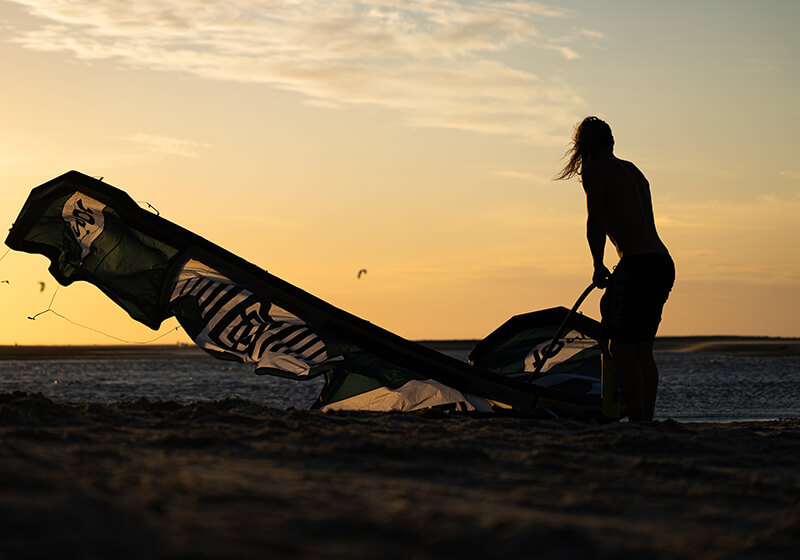 I was introduced to kiting when I was 18 years old. The school I was attending, called ROC Tilburg, had a course in which you learn how to kite, windsurf, ski and even snowboard, with the aim of ultimately becoming an instructor. After qualifying and then teaching in Tarifa for six years, I decided to spend more time focusing on my own kiting. Only a couple of months later I secured my first sponsorship and after one year of training I was selected for the Red Bull King of the Air. Unfortunately KOTA was postponed until November this year, but that did mean I gained some experience in other competitions like Full Power Tarifa, one of the stops on the Big Air Kite League (BAKL) World Tour. That event was a crazy one! It was right in my backyard as I practice there every single day and I sleep there in my van. After that event I couldn't turn down the opportunity to compete at the next stop of the BAKL, in Tatajuba, Brazil in September.
Brazil is known for its warm, constant wind and endless lagoons. Sounds like a dream right? Well it is, but just not for my riding style and body type if I want to do well in a competition. Last year I traveled to Brazil and stayed at 35Knots in Macapá, further west from Tatajuba, and absolutely loved it there. It offers great conditions to progress quickly, as it is windy every day and the climate is awesome, so you get to spend hours on the water. But when you're 87 kilograms it is not the best for going massive and that is obviously what you want in a Big Air competition. I wanted to do a good job at the event and put pressure onJanek Grzegorzewski for the BAKL world ranking, but nobody was expecting me to even make the podium!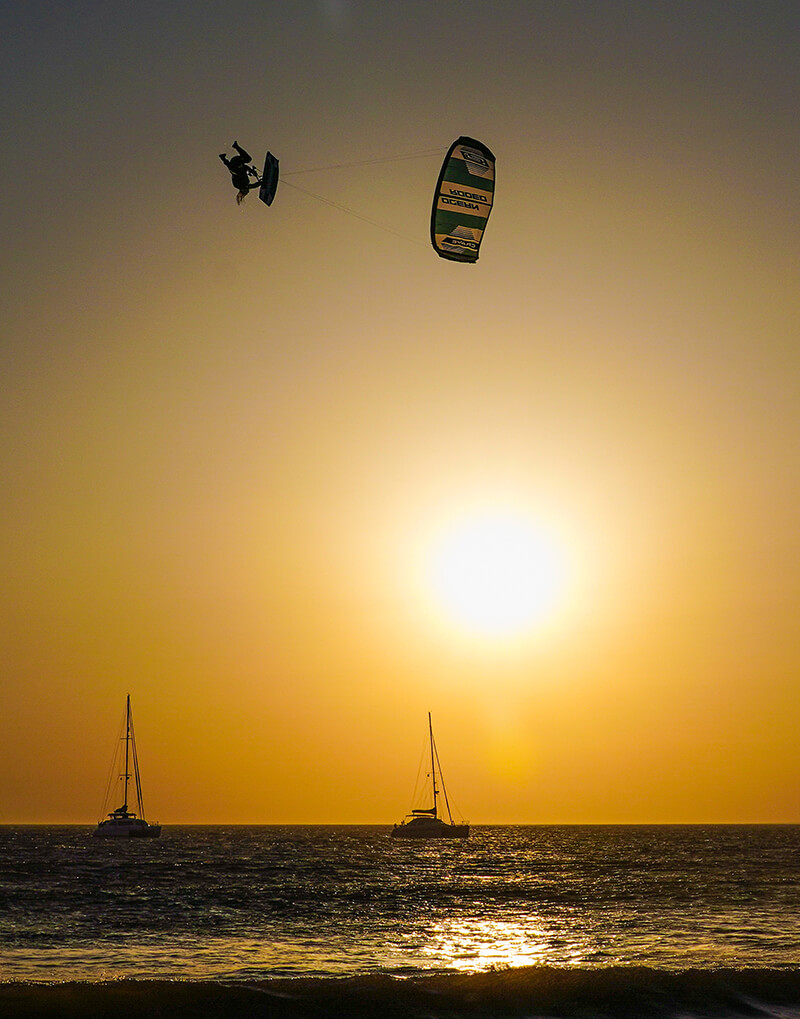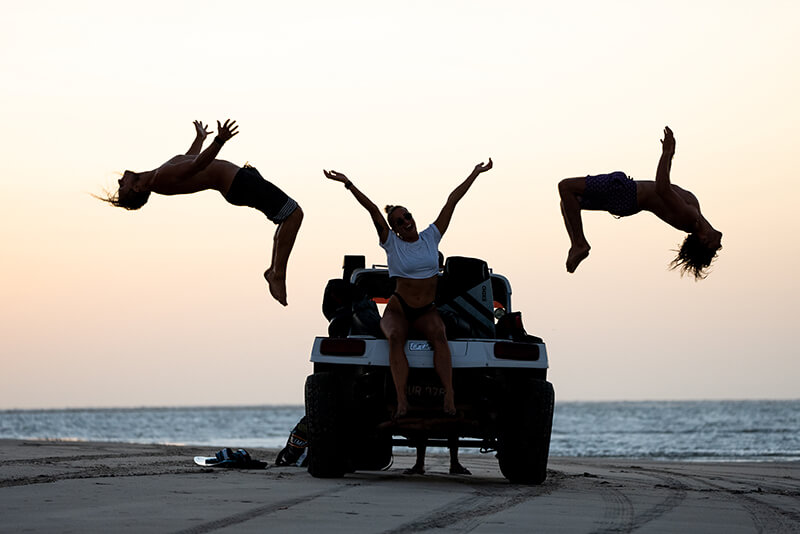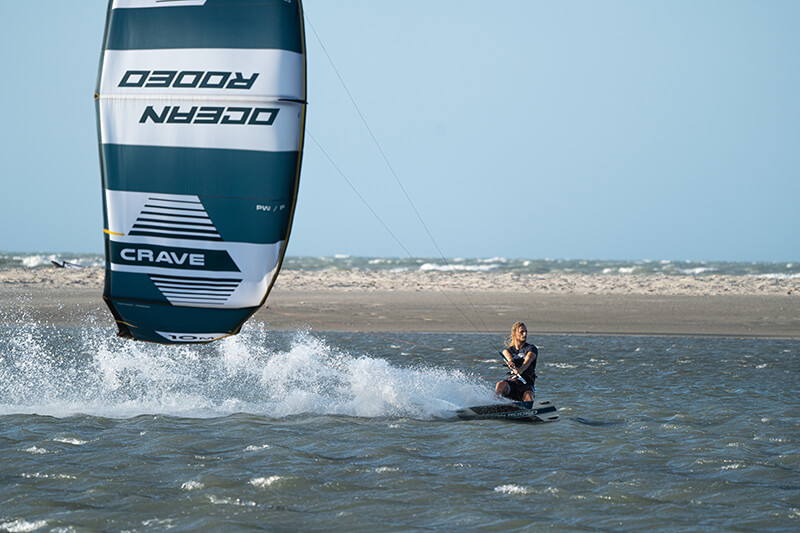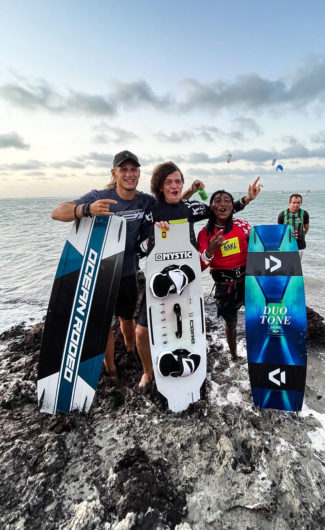 I arrived in Tatajuba three weeks before the competition started so I could train in the local conditions. Unfortunately I was riding in very choppy water every session and we didn't have the flat-water conditions everyone was hoping for, but it was still an awesome event. In round four I faced Xavier Kain and Jan Zoon, both of whom I know very well and know that they can go massive when the wind is nuking. Fortunately for me we had about 22 knots and my 9m A-Series ALUULA kite is fast enough to loop and catch without a problem in these conditions. After my win in round four I faced young talents Andrea Principi and Cohan van Dijk in the semi-finals who had both progressed immensely over the previous two weeks. The wind had picked up to 25-30 knots but the chop had increased a lot. I rode probably the best heat in my life, landing all six attempts including my best tricks. After winning the semi-finals I was feeling very confident to show what I am capable of in the finals.
I could tell Janek was firing on all cylinders in his semi-finals, and I've been riding with him so often already that I knew I was going to have to land all my most difficult tricks. In order to give myself the best chance I changed up my previous game plan and went for the hardest tricks straight away. Colombian Beto Gomez, who was also in the finals, rode his heart out and gave it absolutely everything, landing the majority of his tricks. Janek was landing almost everything too. Unfortunately I didn't land my tricks the way I wanted to but I believe that is the risk you take when you go for all or nothing. Huge congratulations to Janek for scoring close to the perfect heat score and by doing so taking first place, and Beto for taking second place and giving the crowd an incredible show. I will learn from this experience and prepare myself for the
next one!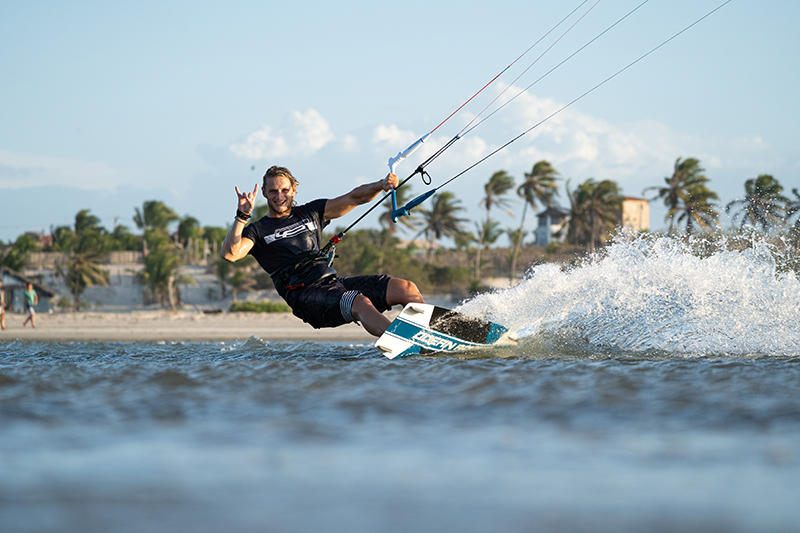 I'll be heading to Cape Town to prepare for the Red Bull King of the Air sometime in November and then we have the last stop of the BAKL in Cape Town in December. So loads of competitions to come and I can't wait to get back into the mix… ■
This feature originally appeared in TheKiteMag #44. To read the full issue, subscribe here.