As The Bubble premieres around the world and the time when the rest of the kiteboarding populace will be able to get their slice of the action becomes closer, we take the opportunity to catch up with the key players to find out exactly what The Bubble meant to them…
Photos Courtesy: The Bubble Team
Aaron
In my section of The Bubble, we went to Australia, Cape Town and the Philippines. The three disciplines I love most are Freestyle, Big Air and Park riding. So we thought these locations would be ideal and give me the best chance to complete the part. It started off amazingly in Australia where I was able to land the best tricks I have ever shot, and from the perfect angle. It was strange having so much time to shoot, often when we do a trip budgets only allow for a week or two; during this time you have to get everything you need and the pressure is on. During The Bubble shoot we gathered a solid base and then some days just worked on one trick at a time to make sure it was perfect. I remember one day in which I was out the whole day and only landed three tricks, but for sure it was worth it as I knew they would polish the part. The following trips we struggled a bit more, we thought we would continue on the same way as before, but tougher conditions made it hard. Big Air was quite hard to shoot and kicker waves are really tough to line up. In the Philippines, we weren't lucky with the wind but you have to accept that it can go that way sometimes. But thankfully, having the time and the locations, you only need to gather a clip at a time and in the end it all adds up and you end up with much more than you expect. Each of us was focused on our own individual sections and you want to do the best you can. It almost makes it a bit competitive to make sure you are up to standard, but in the end we are all excited about the overall film, start to finish, the story and concept.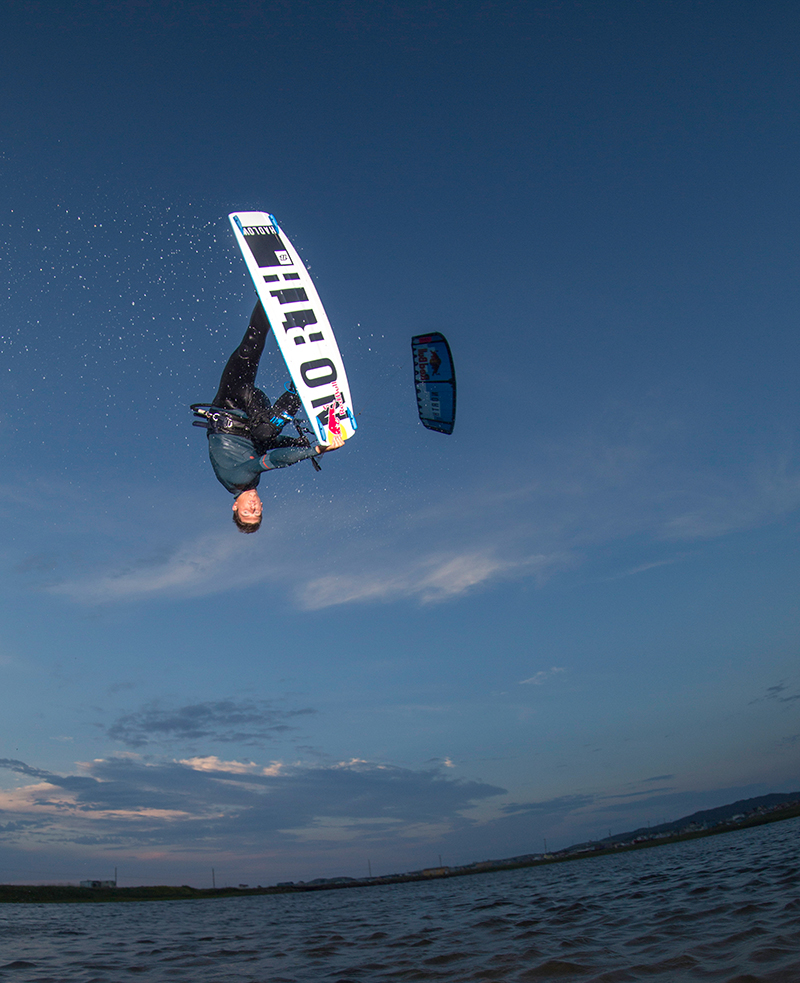 Stefan
We started off shooting some clips for my part in Brazil. The whole crew was around in Brazil by that time and it was kind of the kick off to the project. It was sick. To see Noé, Craig, Aaron, Colleen and myself all together in the same spots. Everyone super excited to get the project going. After Brazil I filmed for quite some time in Western Australia, which is obviously one of the best places to ride during the European winter. The last trip filming for my part was to Greece. Nobody really saw any footage of that spot until this year. That's why I really pushed myself riding there. We really scored in Greece.
It is quite different to shoot a full part film for sure. I was really chilled in the beginning when we started filming in Brazil, thinking there was plenty of time. Then Noé, Craig and myself planned to shoot on Union Island. The two were already there but I pulled out last minute. It was two weeks before a comp in France and I was freaking out and couldn't handle filming and competing. It's weird, knowing that you are filming for a full part – you really want to go full on to get the best clips only. I put more pressure on myself than in any other film project or competition. Luckily we had quite a break from comps in the summer and I could focus on filming. In the end it came down to my last trip to Greece where I felt I really had to step it up there to make my part as good as I wanted it to be. I never kited as much as I did in these two weeks in Greece. My body was broken after that! On the other side, it was a completely different feeling once I finished filming my part. When I was filming a webclip, there was always something more that could have been done, or some better tricks that I could have landed. But mostly there was not enough time for it. Webclips are mostly filmed with very limited time and we all know that it can be a struggle sometimes with conditions. Really taking the time and filming only in the best possible conditions to get the best possible clips was pretty sick. The stoke after finishing shooting for my part was crazy. I felt like I was winning a world tour event or even more than that!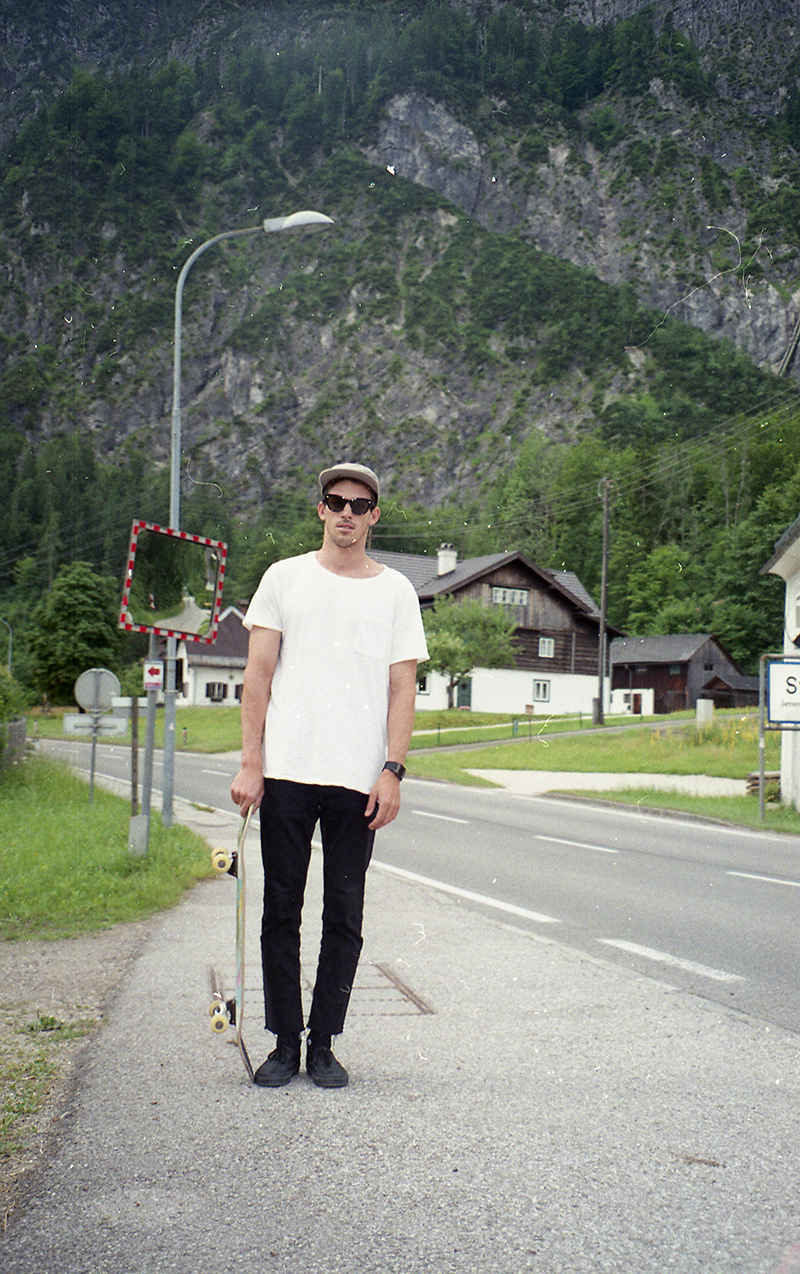 Noé
It's been a pretty crazy year for me. I've spent more time behind the camera than ever before and I wouldn't change any of it. It's been really fun to film everyone's parts and when working with friends everything is so much easier and fun. When we first decided to make this film we had a rough idea of where we wanted to shoot, so we made a plan and booked some flights. Well, it wasn't that easy. We are so weather dependent, it's really hard to line everything up right. After getting skunked on a few trips, we ended up going on a lot of last minute trips and that forced us to push the deadline a lot.
Filming for my section has been a lot different than usual. I had a list of tricks I wanted to get for my section and that's all I would go out for. I was only going out if I was filming for my part, otherwise I'd just stay in and film the others. I made sure I was out there when the conditions were right and made the best of it. When you're filming for a full-length project like this you approach every trip a lot different than usual. In the back of your head you know there is still time and other trips to go on and instead of going for as many tricks as possible, you take your time for each one to make it the best you can. If you come home with a clip, be stoked! We've all learned so much working on this film together, it's been a crazy experience and after all the ups and downs, the failed missions and endless amount of hours filming, I don't think any of us would trade it for anything else. At this point we can only sit back and be proud of what we've created.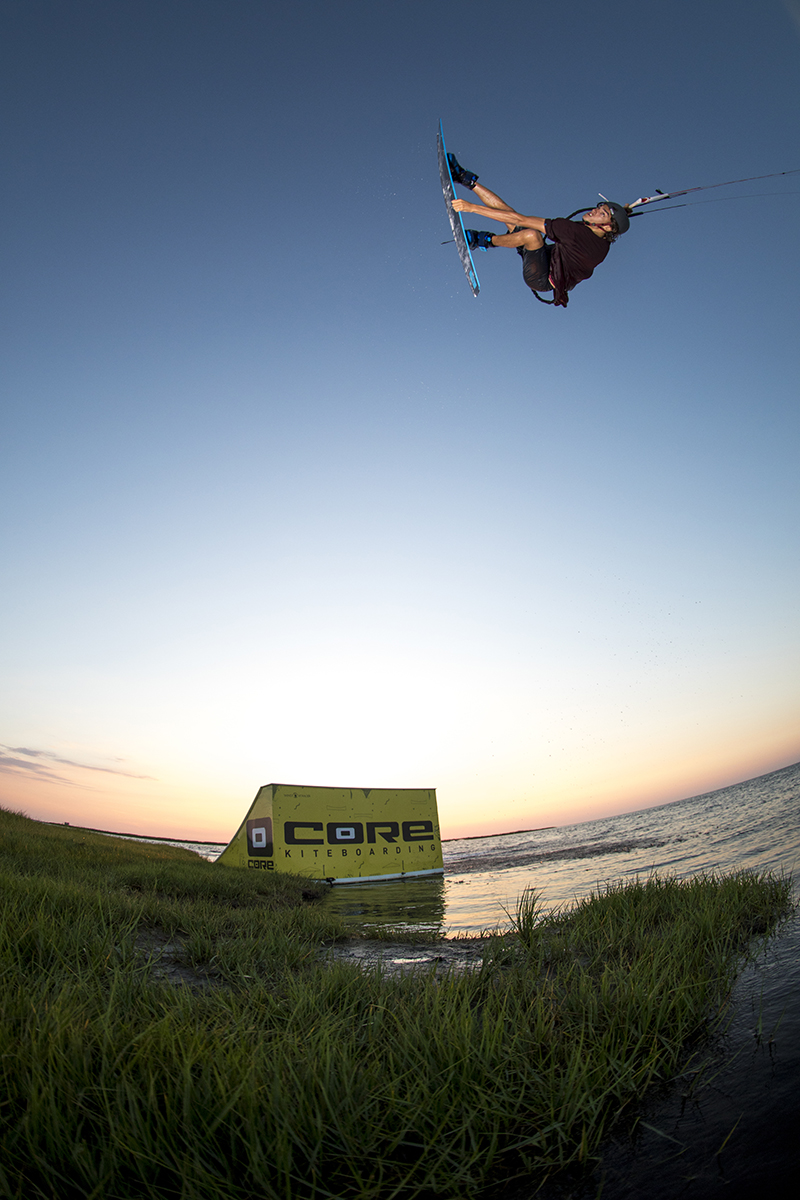 Colleen
This is the first time I've ever been a part of a project even remotely similar to this and while I've dreamed of being a part of a full-length movie, I think I underestimated the amount of effort and difficulty that would go into making my section. Part of the challenge for me came in being satisfied with what I shot at each location. There was always another trick or a better version of the same trick that I wanted to capture to make my part truly the best it could be. In Brazil, I rode well and was able to land my best freestyle tricks, however I struggled each day with wanting to do everything even better. Following that, we got mostly skunked in the Philippines so I think all of us who shot there wish we could have done better stuff in the Blue Palawan park. Hatteras this year was all time conditions and shooting at Real Watersports with Craig over the course of a couple weeks was about as good as it can get. However, I still felt that internal struggle with each new trick landed or good clip captured that I'd want to one up myself and do something even better. When you shoot a project only at one location or within a short timeline, you accept that when the trip is over and the photographer goes home, that the project is done. However, shooting a year-long project, you're constantly battling the desire to do more, shoot more, give that new trick just a few more tries. In the end, you have to call it a wrap at some point and, frankly, I feel confident that this is the best section I could have done with the help and patience of Noé and the other filmers, as well as Craig who was there at all of the locations pushing me from the sidelines.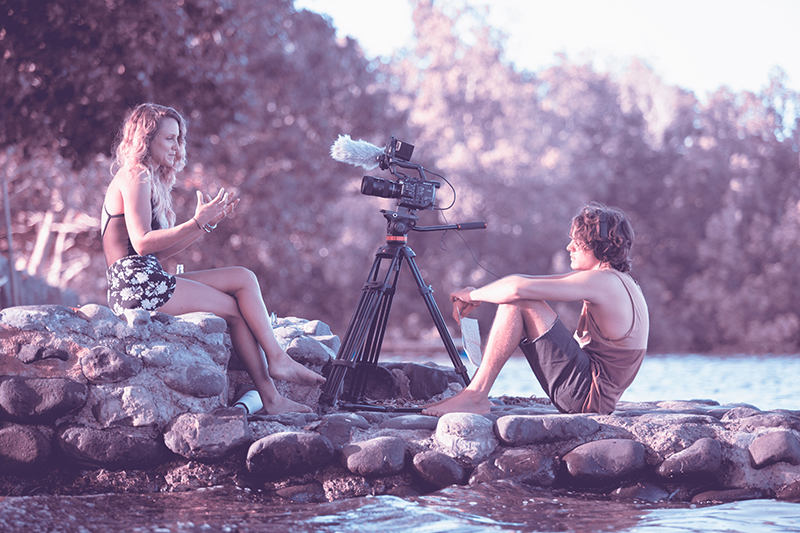 Tom
Injury is always something that overshadows each one of our bubbles and that was the theme of my section. After a long recovery from an ACL reconstruction I decided to go back to Fuerteventura, the place where kiteboarding had all started for me. Get back on the water and take some time to get some shots for a section in the movie. Noé had a spare week in his schedule so that's what we booked in, it was make or break whether we would get enough and I could deliver the caliber of riding that is needed to shoot a movie part. Injury is definitely a constant topic for all of us and something we all have to deal with, so it fitted quite well with The Bubble's overall concept. As an injury can take you out of your bubble just as fast as you slip into it… Riding in a place that I love after such a long time off the water was just what I needed to put the smile back on my face!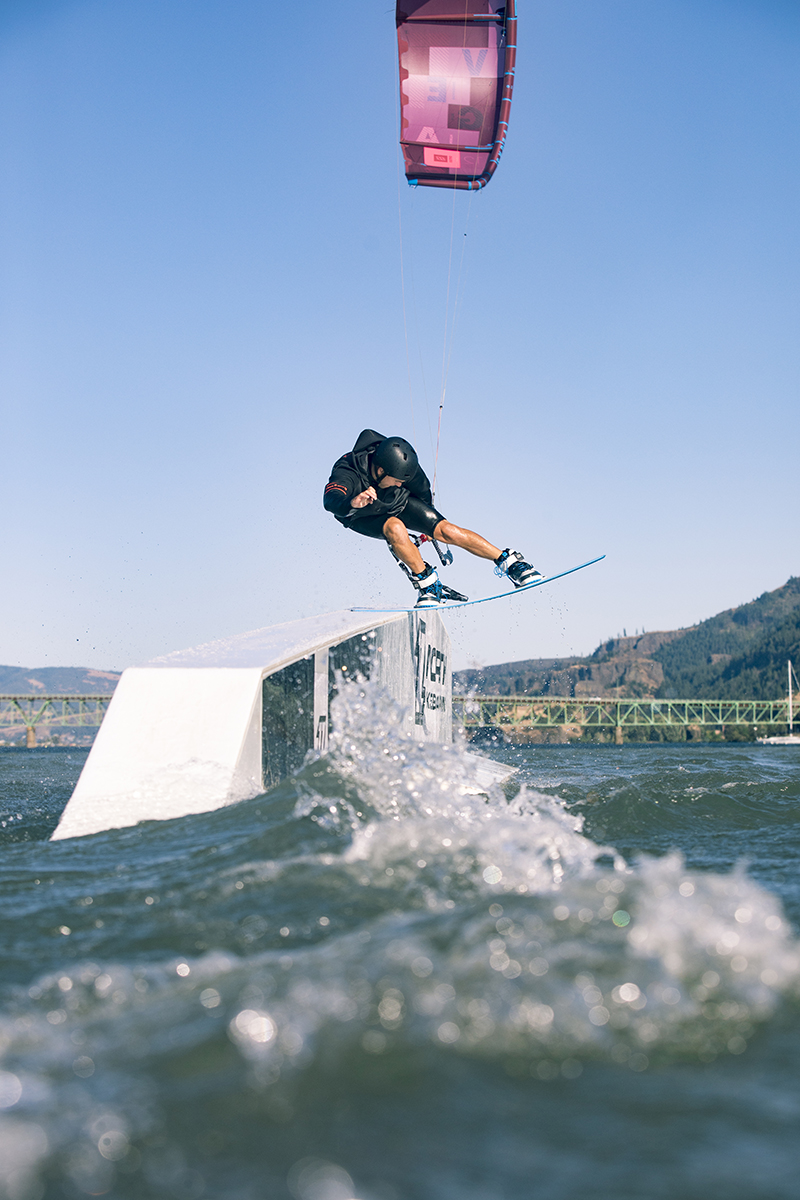 Craig
As a kid I always watched a lot of full-length skate, snow and wake videos and always dreamt of doing that myself but never really had the chance since. Ever since I was a pro, all the brands seemed to want was short web edits. Auto Focus inspired me but the chances of getting to do something like that seemed slim. I can't exactly pinpoint when or on what trip we said we were going to go for it but the idea had been thrown around for a while before we had the balls to go ask the marketing manager if we could drop off the radar for a year and focus on a full-length project. We've all been pretty quiet other than some promo for the film or posting some photos here and there but for the most part it's been 110% into The Bubble. So it's cool to see brands starting to see the worth of something with more substance, something people will hopefully watch more than once and will be stoked to come watch with their friends. It will be interesting to see what people actually think compared to a 1:30 YouTube clip, shot in a week, bashed together and served on a platter via wifi. In the end, we all poured everything we had into our parts and the film as a whole.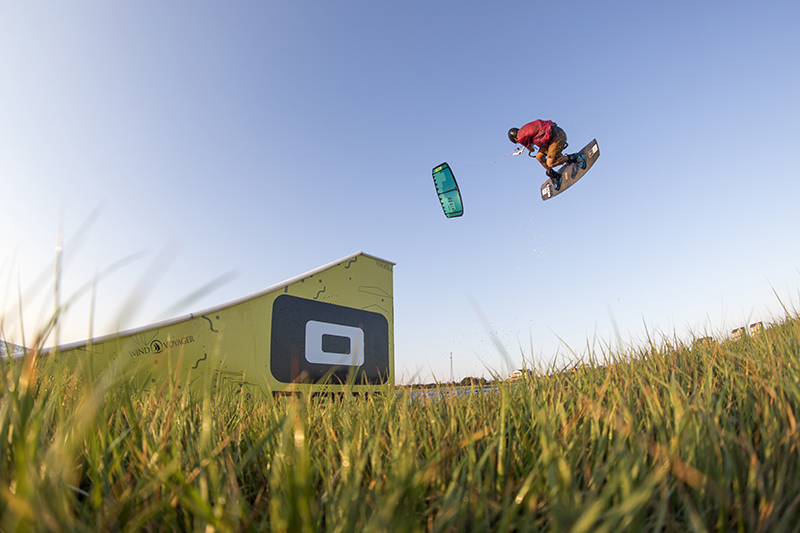 I started off solid in Hood River, went really well, and was feeling good about my body and my tricks. Then we went to Brazil to try and film some freestyle but it had been a while since I had ridden, and I injured my shoulder in the first week… I didn't know the damage but the physio I was seeing there thought it wasn't too serious and I had just strained it really bad, so I stuck around for a while, swimming every day and trying to get it back to strength. Eventually though after trying to ride a few times I realized it was worse than we all thought and I went home for an MRI which revealed I had a small tear in my rotator cuff. So I spent the next two months and a bit doing physio and working around the house. It sucked but the next trip was to the Philippines and I could ease back into it there by using a consistent pull and riding some cable first before kiting again. We got skunked there anyways but I knew it wouldn't be back to full strength for a while. Good news was my doctor told me as long as I didn't traumatize it I should be able to build strength while riding and to just keep up on the physio. It would take time, slow and steady.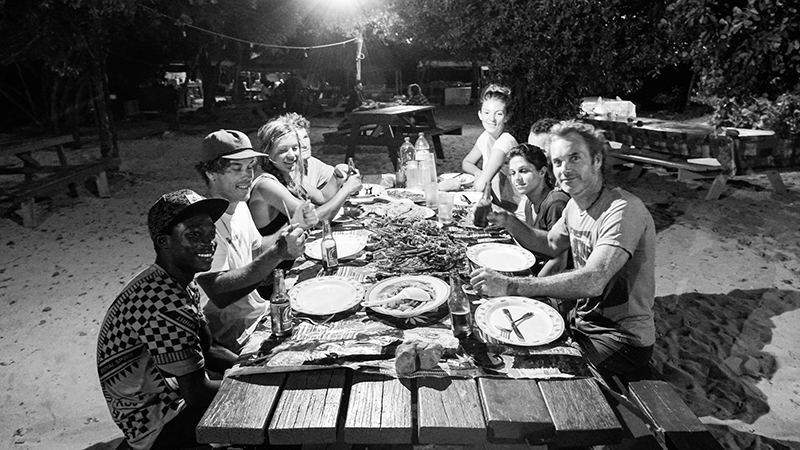 Long story short, for the next five months I struggled to get it back past 80% strength before tweaking it again and again and again. As a hockey player I have it engrained in me to play or ride through pain and get the job done. But don't get me wrong, I'm still super stoked on how my part came together and think it showcases some of my best riding to date, plus Noé's editing skills and some creative spots all add to the mix of something I'm super excited to show everyone!
This article originally appeared in TheKiteMag #22. To subscribe, go here.