By most objective standards, Graham Howes and the rest of the Dirty Habits crew's lives are a never-ending Groundhog Day of kiting nirvana. But what if – gasp – perfection got a bit too much sometimes?
Summer time in Cape Town is a strange time. It's something we look forward to all winter as we sit in the cold and the rain, with endless cold fronts pounding the coast. We get to surf pretty much every day, drink lots of red wine, make "pot pies" to try and distract ourselves and we wait. We wait patiently for summer, and then maybe she shows her face, just once or twice to tease us, to excite us, and then disappears again…. And then sometimes in September, sometimes only in November, but at some point summer arrives. And it's a treat. The beaches are empty, the wind is perfect, and the best part is we still have the winter swell hanging around, so endless kickers and solid wave downwinders. The other best part is that it is quiet. Less tourists, less pros (well except for Nick Jacobsen, he's part of our Dirty Habits WhatsApp group and, like all of us, he too suffers from FOMO, so six months away from his second home is too much for him…) and we make the most of every quieter second.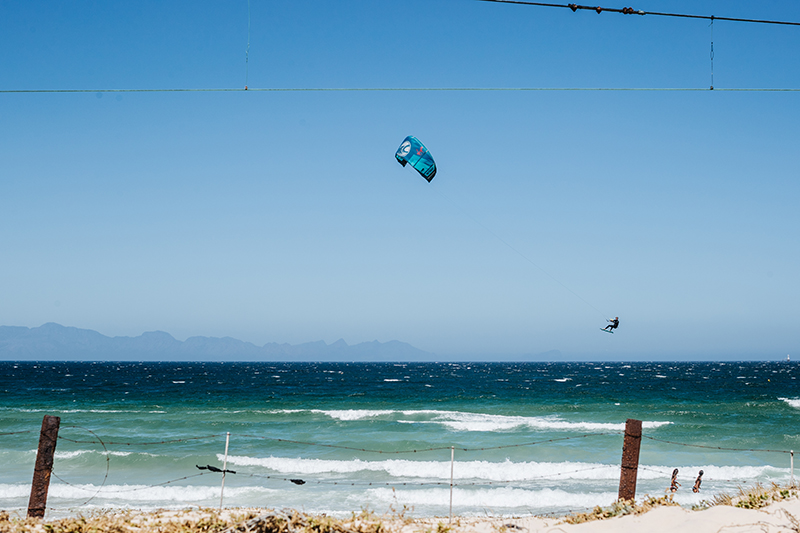 So now imagine Kite Beach and Cape Town as you know it, but with only 10 guys out. Those 10 guys are the Dirty Habits Crew and one or two other locals. Fast forward to summer and there are 300+ kites out on that same two kilometer stretch of beach. And why would you want to ride on an empty beach when you can ride with Nick and Kevin doing double tow-upping while Keahi and Liam play catch with kids toys whilst Ruben is looping over your head in between 100 kiters? It's truly a melting pot… So don't get me wrong, I love the influx of internationals in the summer. It's what brings Cape Town alive, it's what makes our home the ultimate playground, the Mecca, brings the progression with the pros, and the atmosphere with the tourists and the vibe with the foreigners. It's something truly special. I mean, you can go to Dolphin Beach on any given day at 5pm and ride with the world's top kiters: Ruben, Nick, Aaron, Jesse, Lewis, Kevin, Steven, Josh, Oswald, Liam and more all sending it in 40 knots because conditions are the ultimate then, and after shredding till dark, we downwind to Pakalolo's for beers, and all the guys will be hanging there for a post session beer… And you can hang with them. I mean where else in the world does that happen? And you can do it on Monday, then Tuesday then Wednesday… send it all the way to Friday, keep going till Sunday and start again on Monday… Well that's just a taste, a taste of a town of never ending big winds and big parties.
The one problem with that is that everyone wants in on it… So cue the crowds. As I've discussed in a previous article within these pages, Cape Town does get silly busy, and sometimes it does just get a little too much, day after day… So I guess there is only one thing to do: pack the car and get the hell out… And by 'out' I don't mean fly away. I mean drive 50 kilometers in your car, to one of 50 different world class kite spots within easy striking distance, many of which are unexplored and unridden. So for this session, Nick pulled in in front of my house in his rental pick up. I called shotgun, so our video crew crawled in the back to a makeshift bed using 10 kites, between surfboards, skateboards and all the other toys we could fit in. We hit the road to a spot we had found on Google after seeing a photograph taken from the window of a train. The plan? To meet up with photographer and friend Ydwer and try and ride something new…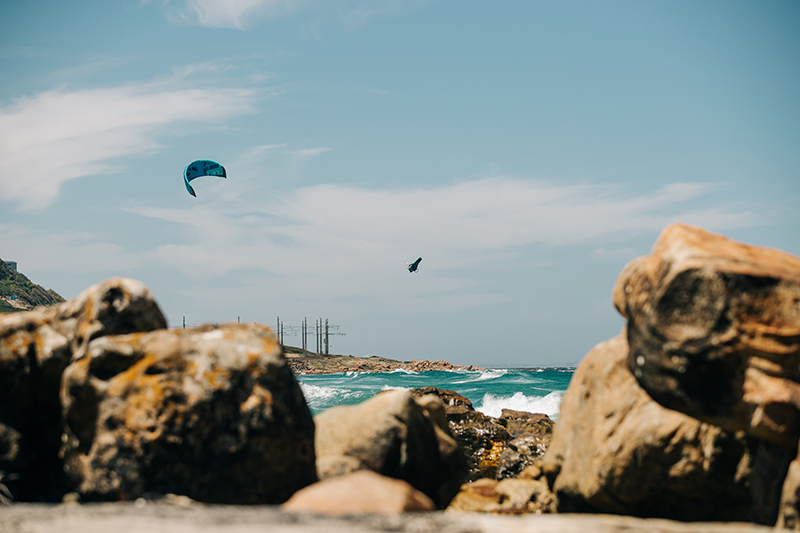 So we hit the road in good spirits and headed to our new mysto spot. Although it turned out that what had looked pretty perfect in our heads happened to be the dodgiest spot… It was way down south so was super sharky, the wind was strong onshore, and there was a train track and some live power lines on the beach… But we were there and – with that much going on visually – the photos would be sick.
So we rigged up and ran across the train tracks, launched under the power lines and hit the surf. It felt like another country, another world, we escaped our cage, and we found bliss. It was far from perfect but for that hour, exploring a new spot with your best mate and not a single other kite in sight, it felt like a slice of paradise in our own back yard. We wrapped up the session (in fear that one of us might end up electrocuted or dragged across train tracks) and headed to the next spot, and then the next spot and the next. We got so pumped on exploring and shredding new spots, that we continued our one-day mission into a week-long adventure and we just kept going. We hit the west coast road and sessioned all the spots along the way: Langbaan, Veldrift, Elands Bay, Lamberts bay… We just kept on going until Nick decided to snap his ankle during a light wind freestyle session… And our mission quickly ended up with a three hour drive back to the hospital in Cape Town, with no painkillers… But that's another article altogether.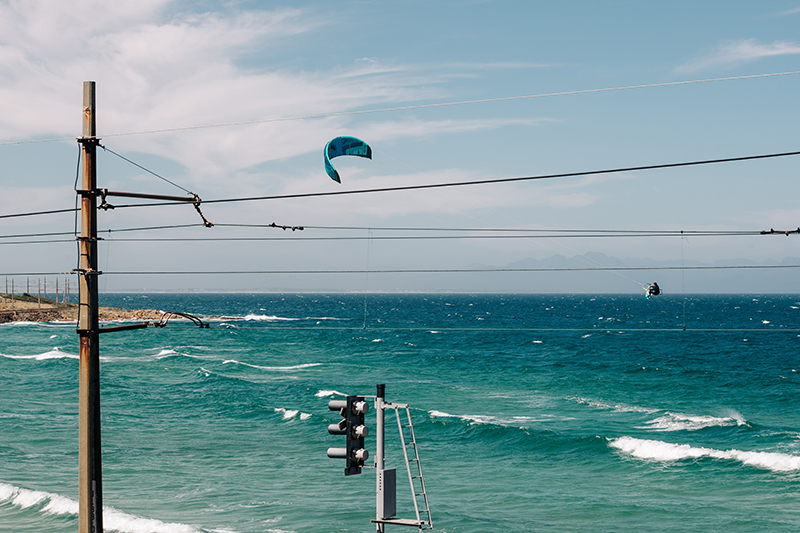 It's so easy to stay in your comfort zone, at your local spot, riding with your local crew. I know I can go for months doing the exact same downwinder every day from Dolphin Beach to Doodles, I can do it with my eyes closed (well we've done it in the pitch dark a few times before so I guess that's true). But my advice is, don't be afraid to step out of your comfort zone. Maybe you met a guy on the beach who's going on a road trip, maybe there's a small lagoon you've heard about, or a wave at the end of a long dusty road. Don't wait for the perfect moment, or wait until your friend can get time off work, or until you get that new 4×4 you've been saving for, for years… there's no better time than now to pack that little Rent-a-Cheapie Citi Golf and hit the road. Life begins at the end of your comfort zone!
This article originally appeared in TheKiteMag #26. To subscribe, go here.
Seeking a bit of perfection yourself? Check out our perfect options at KitesurfHolidays.com