F-ONE usually spend their annual product launch photoshoot in exotic places, but the pandemic meant they hit up Corsica instead, and we're glad they did as it's one of the most photogenic places we've ever seen. Marcela Witt tells us about the trip. She was also the first woman to kite big Nazaré and the first woman to kite Antarctica, so we asked her about that too…
Photos: Matt Georges and Ydwer van der Heide
---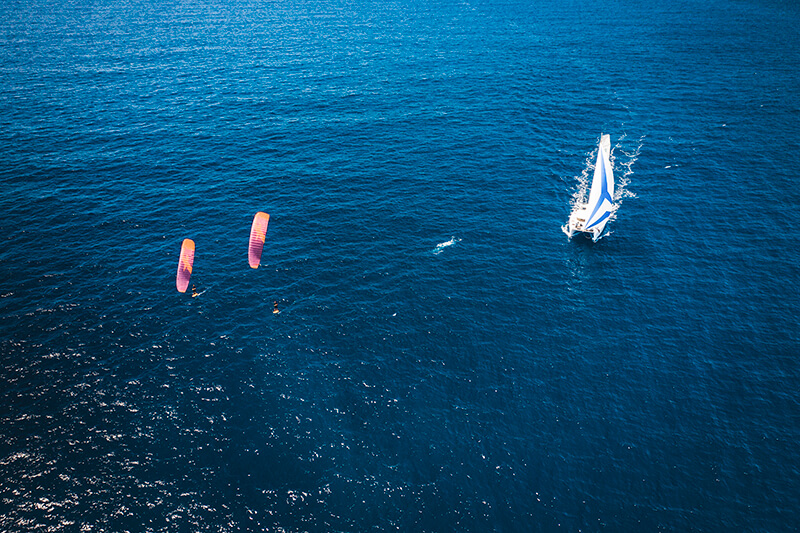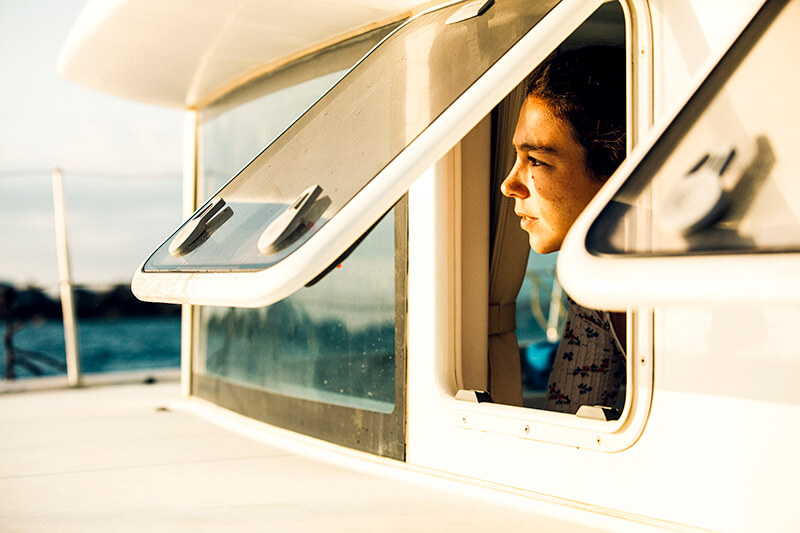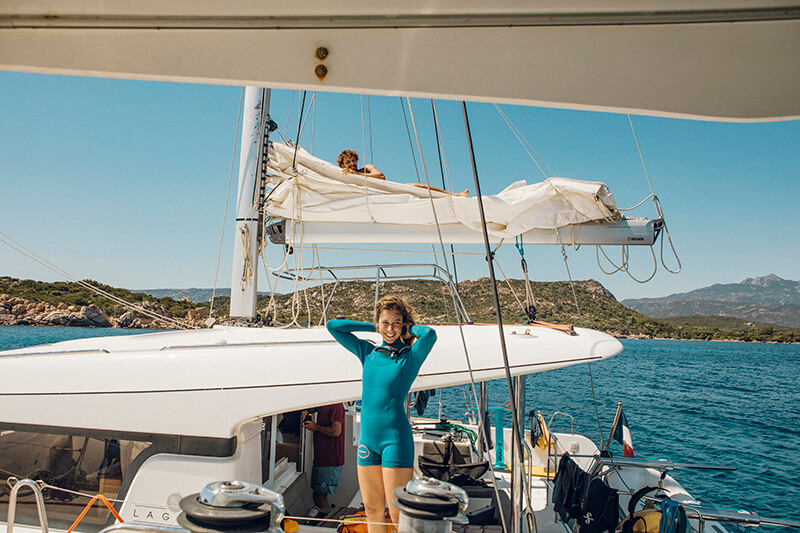 I grew up in a family of sailors and started kiting when I was 14 years old. Since the beginning I have always pushed my limits, first in competitions, then doing long distance downwinders. I realized that getting a podium place wasn't the most important thing for me – what I love most is doing new things, discovering new places and having experiences that are out of the ordinary. In 2016 I attempted to kite in Antarctica. While I knew it wouldn't be easy, that motivated me even more. I left Ushuaia, Argentina, on a small sail boat and spent five days sailing with nine other people who didn't know anything about kiting. After a few days waiting for the conditions that would allow me to get into the water, I found myself pumping my kite on a boat in the middle of icebergs with a super thick wetsuit, and at this moment I knew that all the work I put in to get there was worth it. Kiting in Antarctica was one of the most incredible, challenging and unforgettable experiences imaginable. I knew this kind of experience is what I love and want to live for.
I was super stoked to sign with F-ONE in February and be invited on a two week boat trip round the south of Corsica. I see the team as a big family; being part of it is very special. This trip was my first time in Corsica and I fell in love with the place – the island is very beautiful with crystal clear water and fantastic landscapes. The wind was not as constant as in the places I usually travel to for training, and one of the biggest challenges for me was to do strapless freestyle in light wind. But being on a boat with friends in such a beautiful place, especially after not kiting much through lockdown, made it all worthwhile.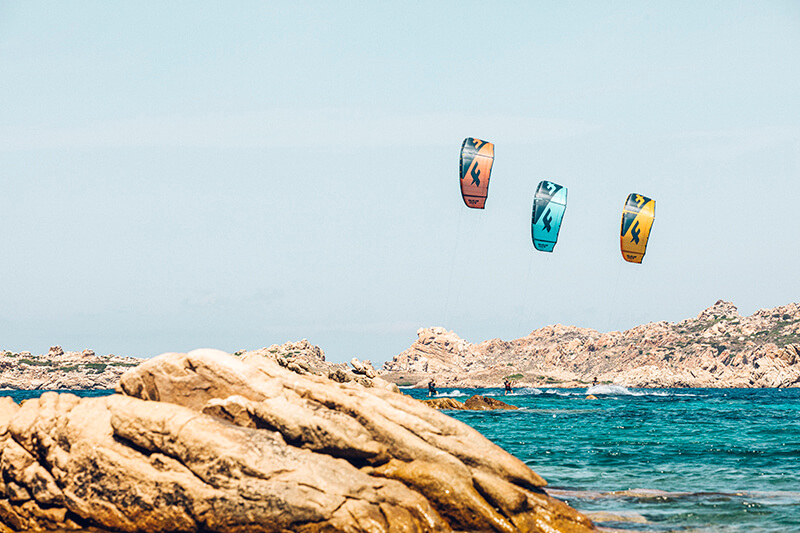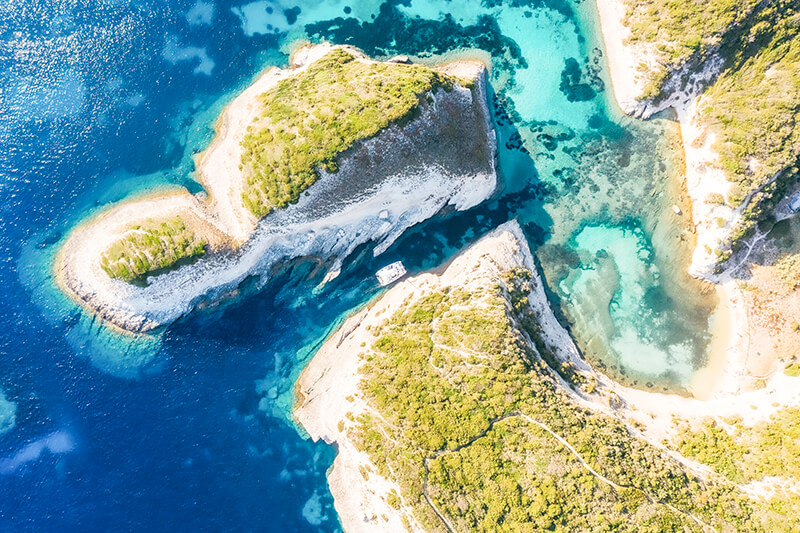 I love boat trips – waking up and having a coffee on the deck, sailing from spot to spot in search of good conditions, taking a shower outside, chatting away in the evenings with no screens or phones, not wearing shoes for many days… Plus, if you want to meet someone for real, go on a boat trip – sharing a small space with someone can be very difficult, but it can also be a lot of fun! For me the most special thing was to be able to live it all with friends.
Trying the new F-ONE collection that they had been working on all year and taking part in the photoshoot was awesome. I'm completely in love with the Bandit S, especially the 9m. I love how it works in the waves and how it helps me during strapless freestyle tricks; I feel it is helping me improve my riding a lot. The Shadow is my favorite board for waves and the Magnet my favorite for strapless freestyle, both with the Bandit S. The photos have turned out amazing. I love how the same thing can be seen and photographed in a thousand different ways – I really like all the different results and how they say a lot about each photographer. I loved adapting myself to each of them and I learnt a lot.
It was also great to get the chance to try winging on the trip. It is my new passion and I can't believe I didn't start it before. Plus, it was much easier to rig on a boat than a kite! Since the Corsica trip I have spent 40 days in Ceará, Brazil, and I split my time between kiting (training strapless freestyle) and winging. I think this is the sport of the future and can't wait to wing on real waves!
I'm now in southern Brazil with some friends training waves. We are in a difficult time to make plans but what I would like next is to focus on Nazaré. I am passionate about kiting and big waves so being able to combine these two passions is something I have been thinking about for a long time. I think big wave riding is still very niche in the kite world but I believe that this will grow a lot. It is incredible to be in a place like Praia do Norte and to be able to surf that kind of wave with a kite.
Living outside my comfort zone has always been a motivation so I want to get used to the conditions there and kite on bigger days… ■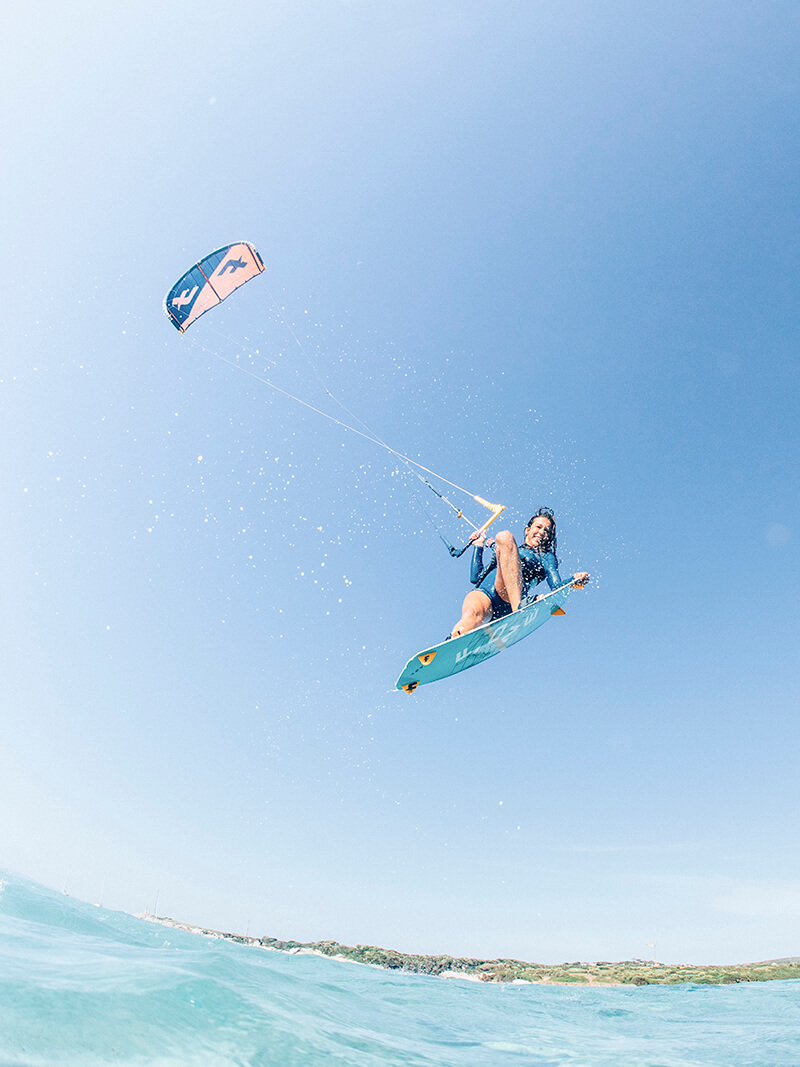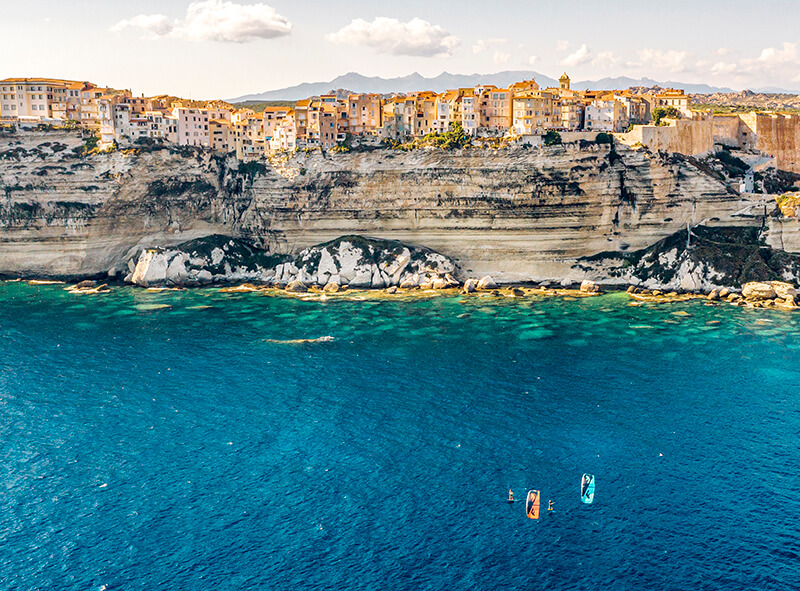 This feature originally appeared in TheKiteMag #40. To subscribe, head here.