North are offering up 3x pretty special KOTA edition Atmos boards… get involved.
---
To celebrate their continued partnership with the most extreme kiteboarding competition worldwide, North is giving away THREE Limited Edition Red Bull King of the Air North Atmos TwinTips to three lucky fans*.
Winners will be announced on Red, Orange and Green Light dates in the countdown to the start of the 10th Anniversary of Red Bull King Of The Air in Cape Town.
Be in it to win it. Find out how and enter at northkb.com/kota where you can keep up to date with the latest Red Bull King Of The Air news from North.
*Terms and conditions apply.
Red Bull King of the Air Window Opens Thursday
The wind window will officially open from 24th November – 9th December, but when will the 10th Anniversary of the world's most extreme Big Air kiteboarding event kick off in Cape Town, South Africa?
Follow the wind forecast live here.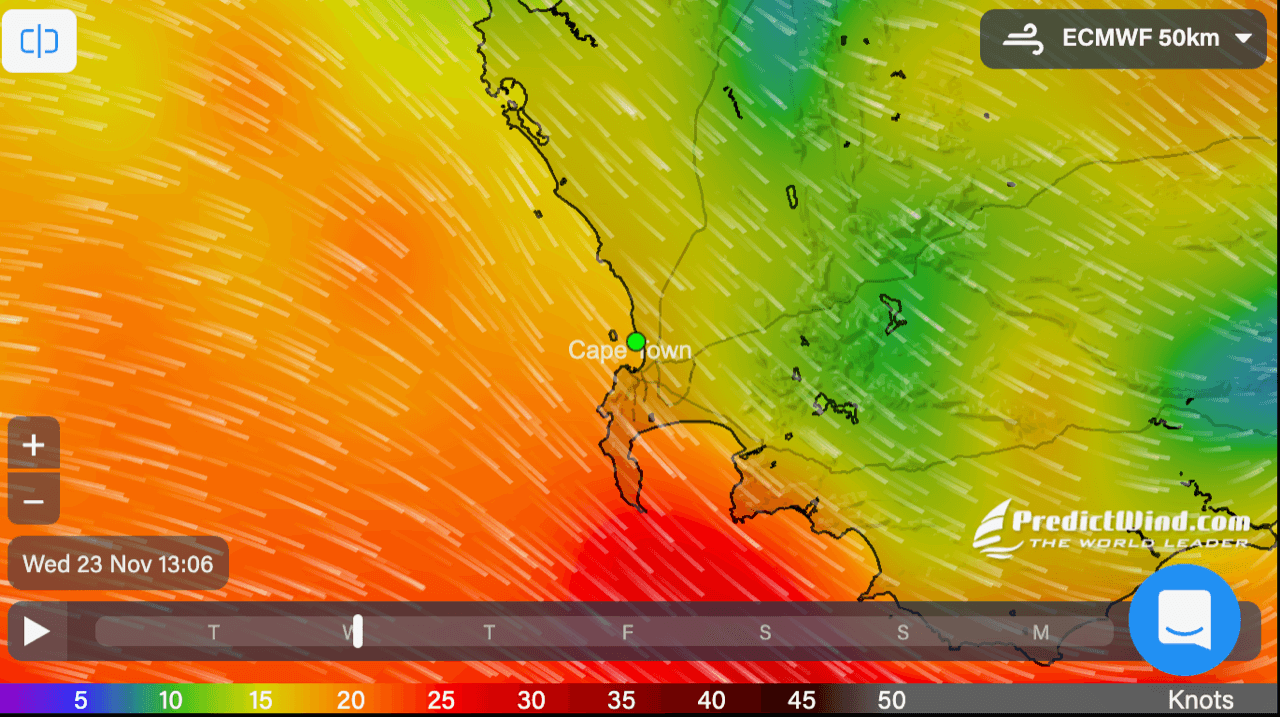 Blouberg Beach in Table View is known as the Capetonian Mecca of kitesurfing. The beach is perfectly angled for riders to make the most of the prevailing summer south-easterly wind (the 'Cape Doctor') as well as the westerly swell needed to provide the ramps for the kiters to launch off.
The Cape Doctor trade-wind is created when a high-pressure system formed in the Southern Atlantic Ocean meets the warmer, low-pressure system rising off the land. When the sun gets hotter during the day, more heat rises off the land and the pressure increases, so you'll find the wind starts to blow stronger. By the afternoon it's fully pumping.
Former King of the Air champion Nick Jacobsen says the side shore winds give riders the ultimate lead up towards the kickers rolling in; "as you ride straight out, you can really plan your takeoff.
"It's unreal how epic the conditions are at the event. Not a lot of places in the world has a setup like this. The Doctor delivers these conditions throughout the summer in Cape Town, which means the competing riders get the chance to practice and train in repetitive conditions for a while leading up to the contest.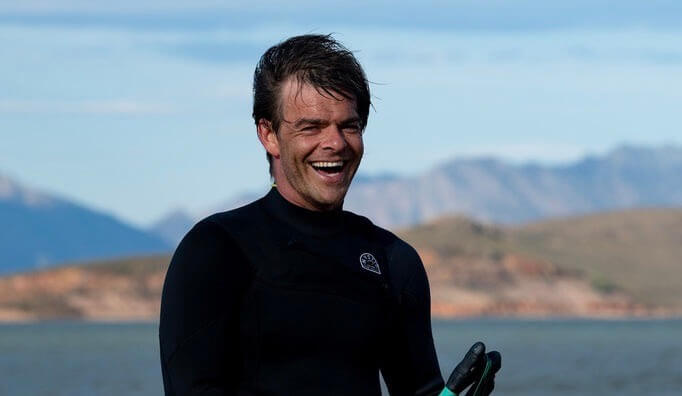 Nick Jacobsen // Photo by Craig Kolesky
"You get the almost same conditions every time it's windy, which is a lot. Training in the same conditions over time means you're able to finetune your tricks and moves." – Nick Jacobsen
Become a weather-guru
Test your forecasting ability using PredictWind at northkb.com/kota and be in to win a year's PredictWind subscription valued at USD$29. Find the Instagram post @northkiteboarding and @predict_wind to share your predictions.