Welcome to TheKiteMag – a brand spanking new international kiteboarding magazine bringing the very best from the world of kiteboarding to you in one premium quality publication.
Issue #1 lands with the kind of splash that only an over-keen new arrival at the beach can bring. We have features from some of TheKiteMag's enviable team of writers and photographers, regular slots to keep you entertained, and more banger shots that you can shake a soggy bar and lines at…
You can subscribe to the print edition, with a free tee, here. And we will also have digital editions available from around 10 December in Spanish, German, French, Russian and English…
But before you sign up, here's a little taste of what you can expect from us…
There are a lot of nice long features like these…
Shooting Stars with Toby Bromwich
When the man who launched a thousand magazine covers decides that he wants to write up his Brazil trip spent shooting the world's best freestylers, there is no 'no thanks' option.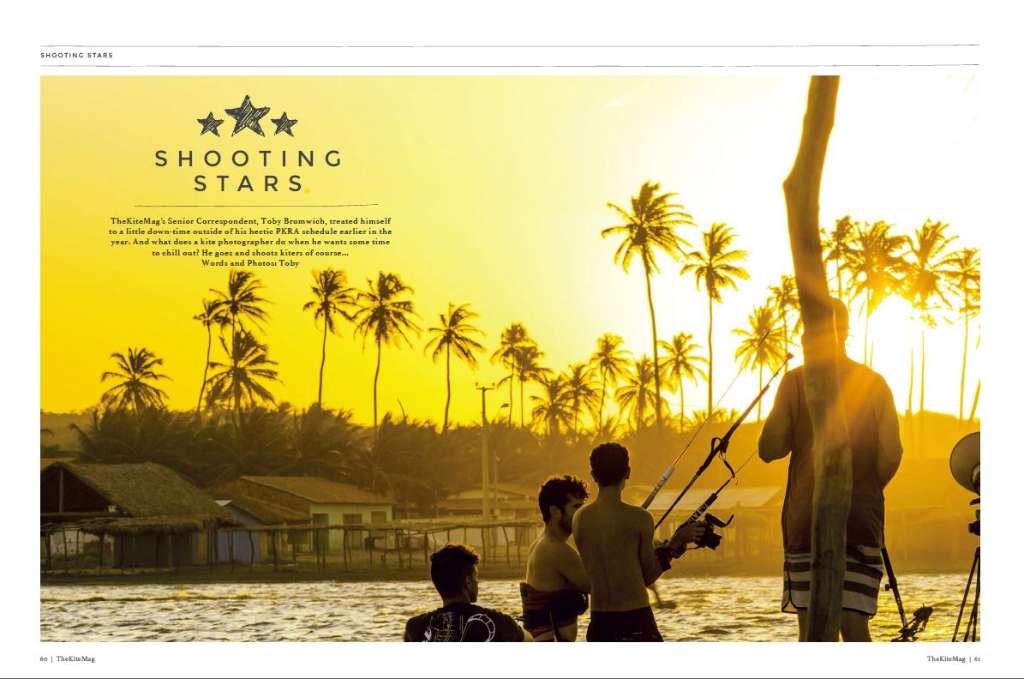 That Cape Town Thing with Graham Howes
TheKiteMag's Cape Town correspondent takes us through the nuttiest four months in the world of kiteboarding from the inside looking out…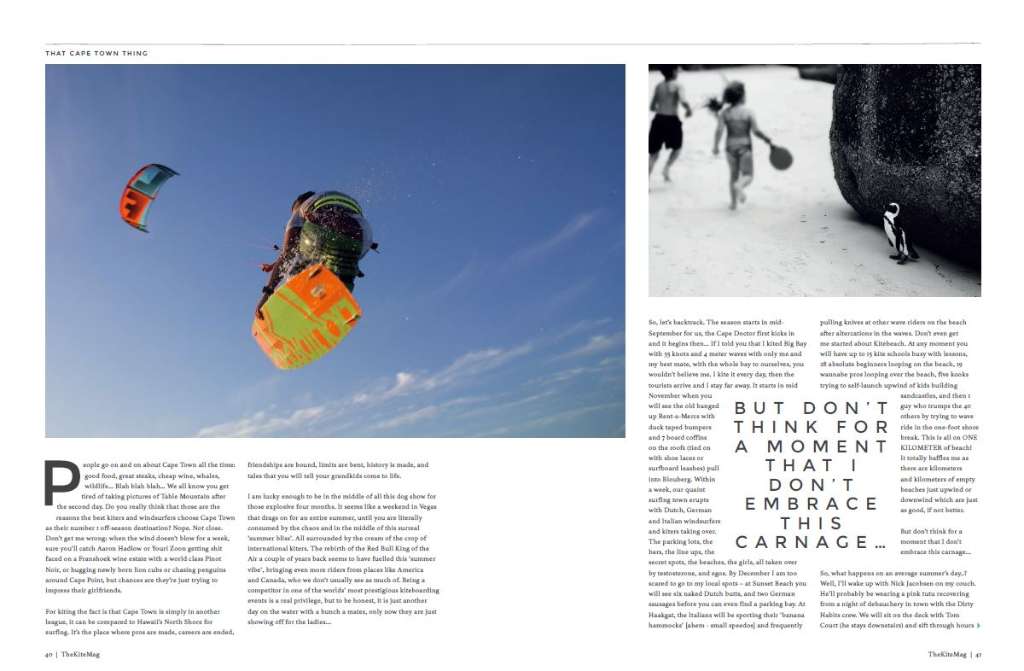 Staring Down the Barrel with Patri McLaughlin
Ever wondered what it is like to look desperately down the line on the wave of the day at One Eye and realize that you ain't gonna make it…? Find out here.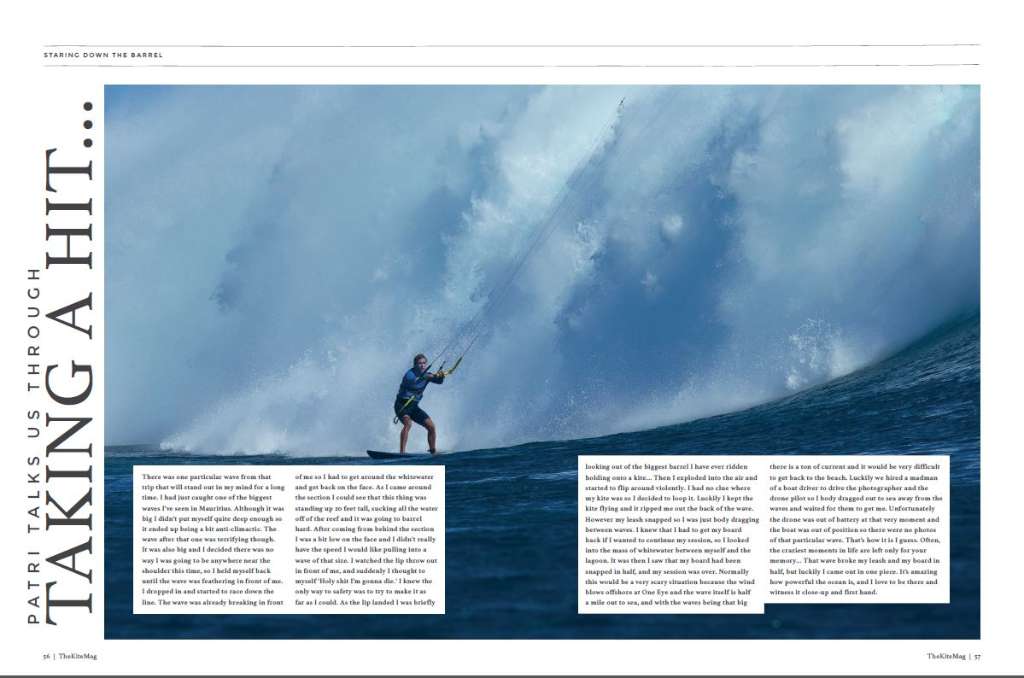 There's Jason Wolcott's Scrapbook which includes this insane barrel sequence of Rob Kidnie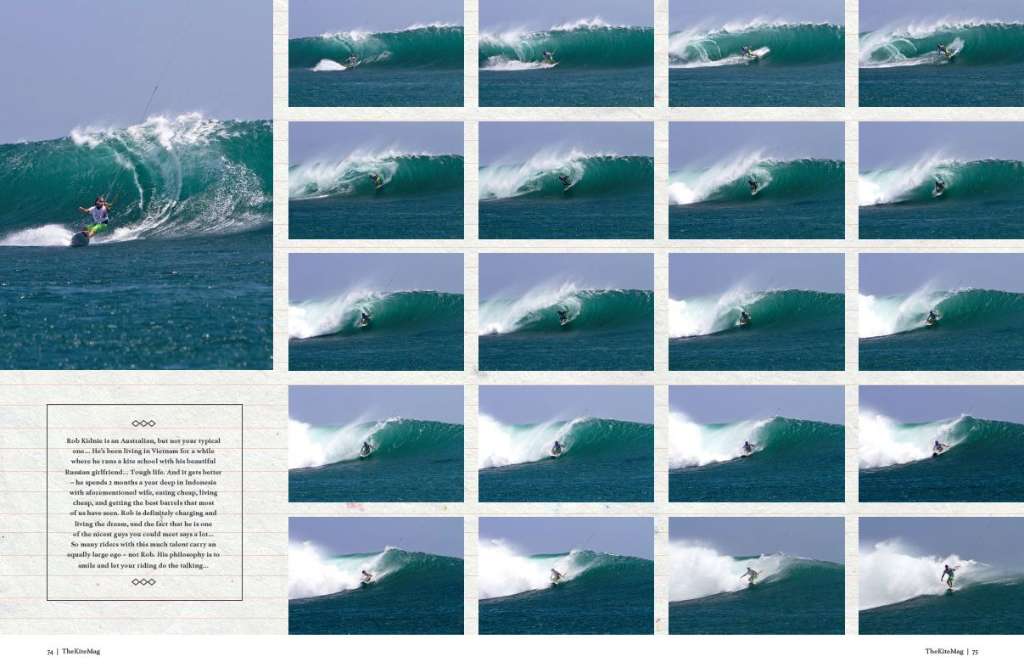 There's an exclusive Aaron Hadlow interview…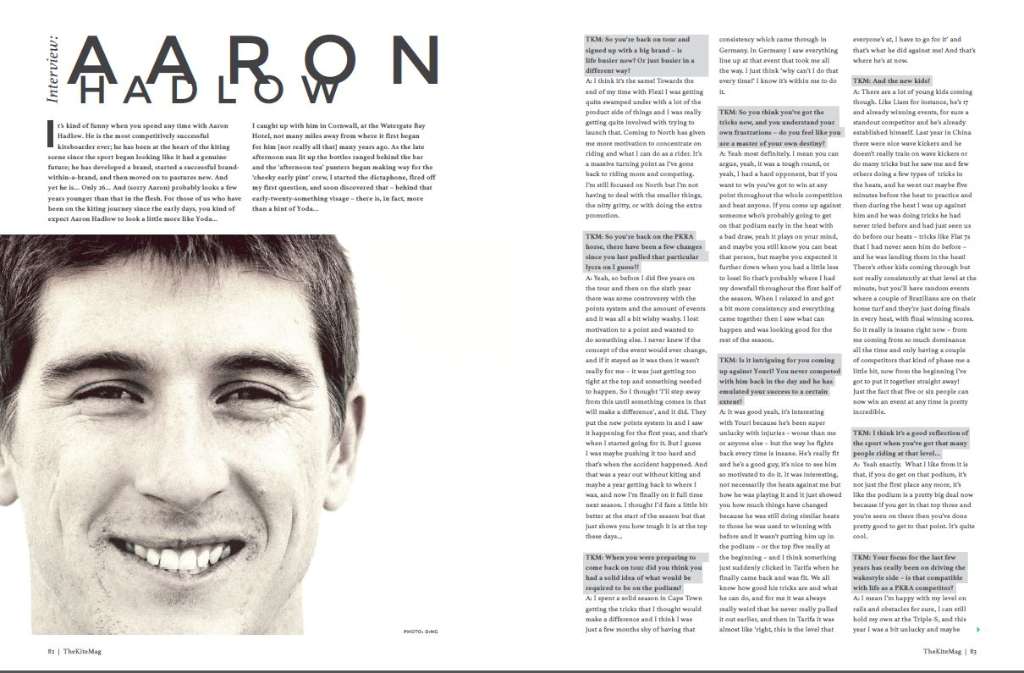 There are a lot of shots like this…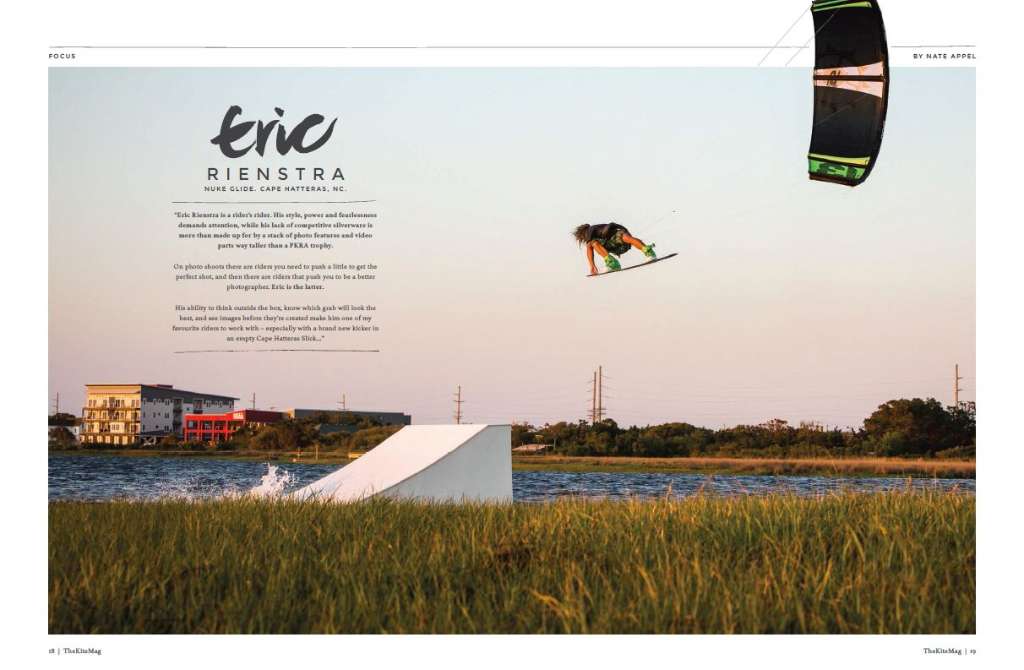 And there's some informative stuff like this, with Naish's Damien Girardin taking us through 'the wingtip'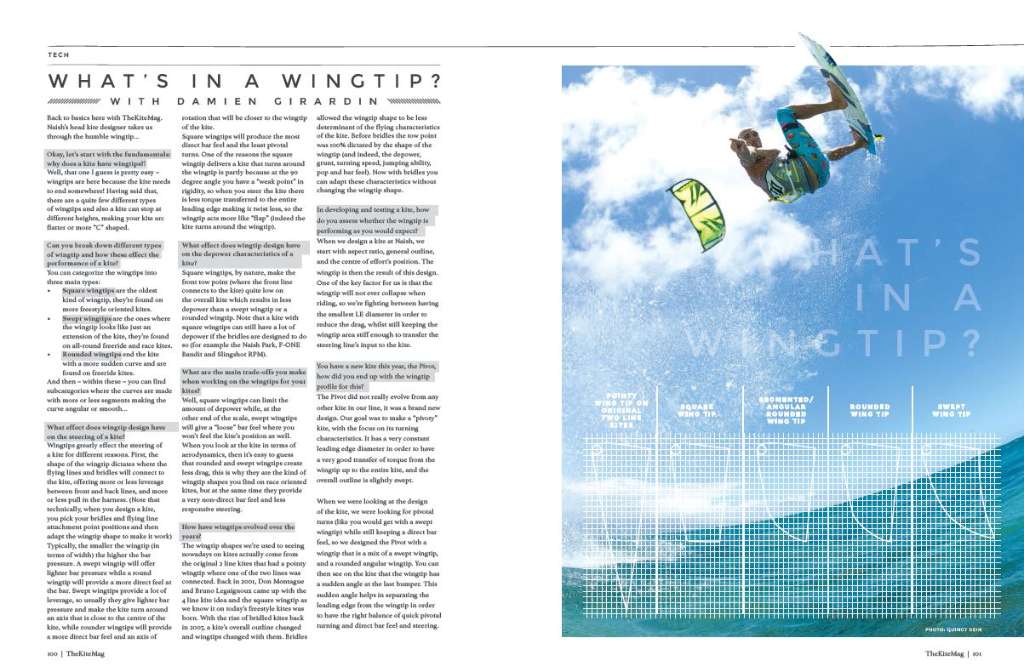 And a FREE 2015 CALENDAR!
And you can get all of this AND a free top quality TheKiteMag tee right here.