As issue 10 of TheKiteMag is pushed lovingly through mailboxes around the planet, here's a little heads up as to what awaits you inside… At 156 pages, it is our biggest issue ever, near bursting with the best features, interviews, products and images from this glorious wind-filled world of ours. And if it so happens that you're not yet a subscriber, it's never too late! Just click here and we'll hook you up: 7 issues of thick, glossy kiteboard goodness a year, and a free TKM t-shirt and a 36KNOTS beanie.
Now… a mere taste of what's in issue 10: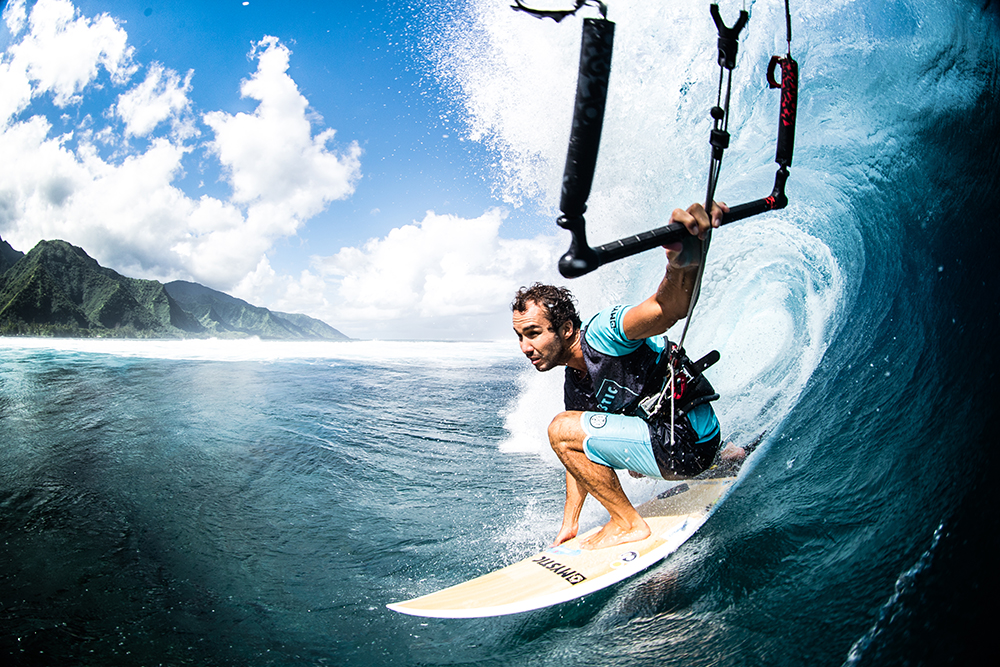 TEAM SPIRIT
"With the house located just moments from Teahupoo, the first thing you noticed was the sound of its world renowned force crashing down on the reef, and pulsing consistently in the background. It's a sound that sends chills of excitement up your spine with each break."
Mystic enlist photographer Ben Thouard for their 2016 team shoot, and head to Tahiti, in the lush, tropical heart of French Polynesia. Marc Jacobs, Bruna Kajiya, Guilly Brandão and Jalou Langeree get that dream ticket.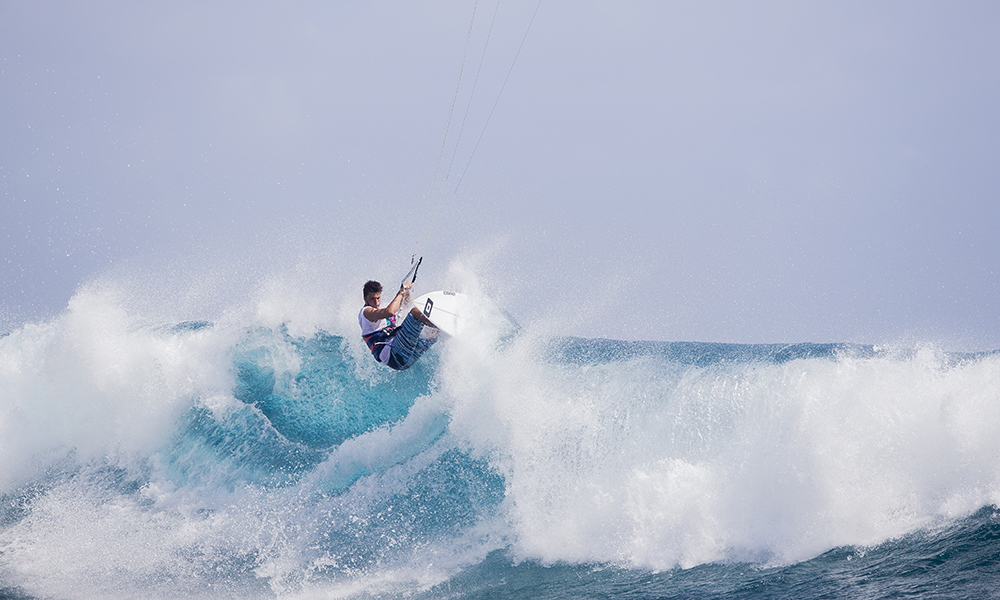 A TOUGH UPBRINGING
"Luckily I have always been homeschooled, so as my parents loved traveling they took me with them on their journey to Taiwan at the age of six. In their search to find paradise for my brothers, sister and I, we ended up moving to Mauritius…"
Willow-River Tonkin and Taylor Holl fill us in on how fate saw to it that these two young talents got to be raised just a spit away from world class break, One Eye…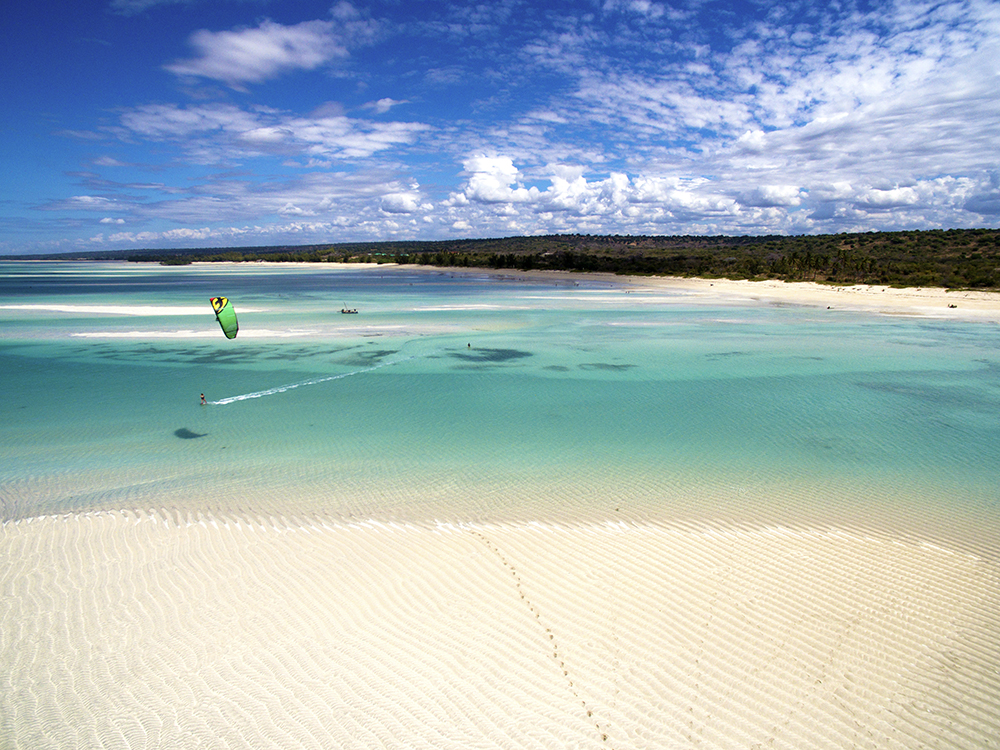 AFRICAN EXPLORATION – MOZAMBIQUE
"The next morning I discovered we also had an uninterrupted view of the sunrise, I didn't even have to get out of bed to see it! It was amazing to discover this idyllic spot. A beach that stretches as far as the eye can see, a heavenly lagoon and barely a soul here. It was hard to imagine that just a few days before I was on a packed beach in Montpellier, fighting for space to inflate my kite…"
By way of a recommendation almost six years ago (and a few scans of Google Earth) Charlotte Consorti finds herself at the magical Il Pirata lodge in Mozambique.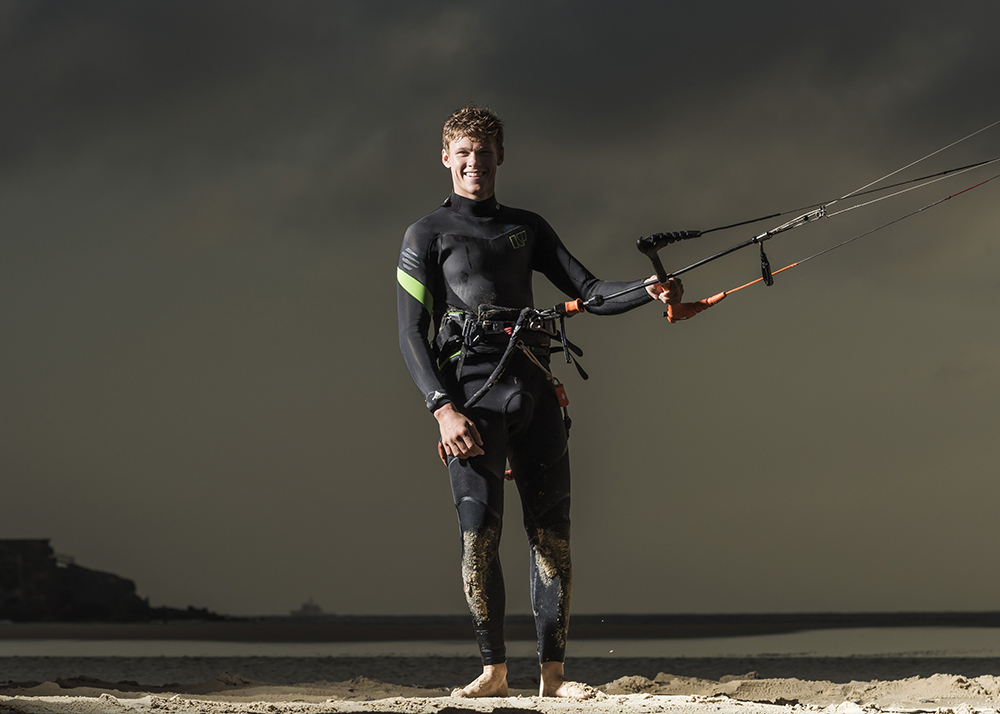 INTERVIEW: LIAM WHALEY
"So up until this point of the year, everything was going perfectly. But I guess nothing is worth achieving that doesn't happen without a struggle. And with just ten days before the third event at my home town in Tarifa, I got injured while training…"
Despite the ongoing controversy over the world tour, Liam Whaley was deservedly crowned the World Freestyle Champion of 2015, overcoming injuries and a high level of competition in the process. We get the full lowdown from the man who came out on top…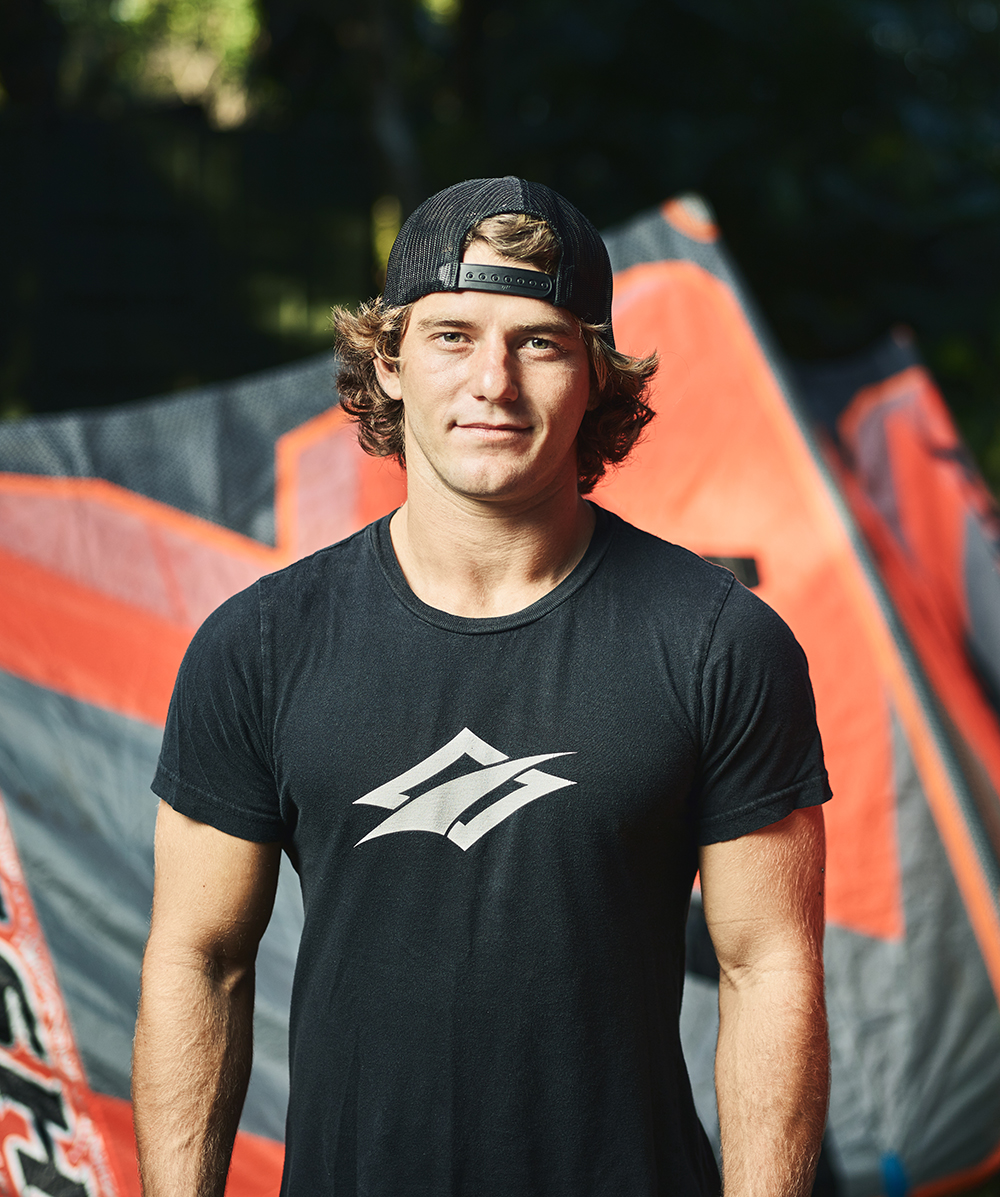 TANGLED LINES WITH JESSE RICHMAN
"Yes we want to be smart to avoid injuries but that's the whole game, dance on the line between glory and certain death. Many incredible athletes fall on the wrong side and it's a bummer, but I need to live for today because I don't know what tomorrow is going to bring. If a meteor blew up the planet and I played it safe, I would still be blown up. So there is my slightly broken logic. Plan for the space invasion."
The Big Wave / Big Air conqueror is grilled by his peers in our regular Tangled Lines feature. The tough questions come from Ruben Lenten, Robby Naish, Nick Jacobsen and many more…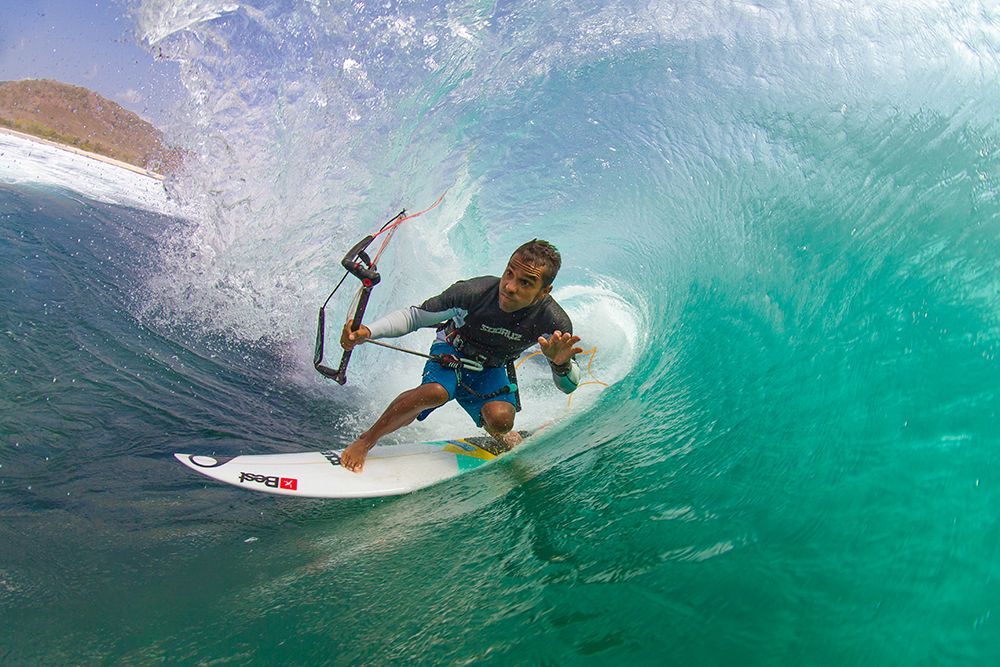 WHERE THE JUNGLE SWALLOWS THE SEA
"It started well and Miguel followed Pedro through a tube on one of the smaller sets. Then he looked behind only to see the lines of what must have been that day's biggest set grinding its way toward him. He tried to propel himself under the lip of the first beast but as the wave reared up, sucking the water from beneath his feet, he knew he was too deep."
25 stitches and a smashed helmet later, videographer Miguel Willis counts himself as lucky – Natasa Silec documents the nitty and the gritty behind the scenes of a Nuno Figueiredo and Pedro Henrique film shoot in Indo.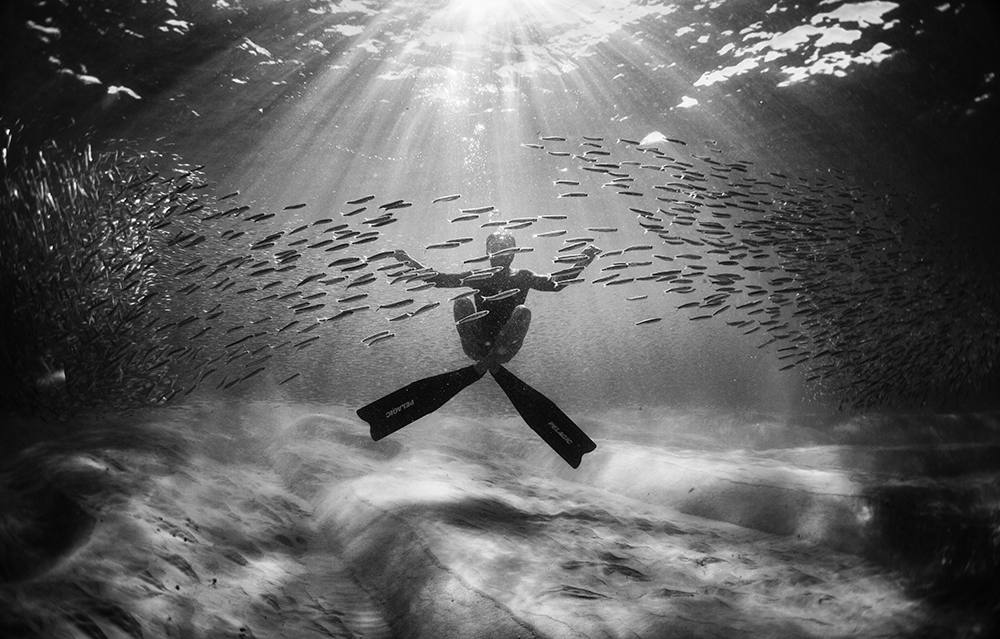 BEHIND THE LENS
We also have all the regular drops, such as Stephan Kleinlein's latest photography masterclass and Tony Butt's meteorology insights, the latest big brand kit that you need to know about and plenty of gear put to the test by our hardworking test teams. Yep – TheKiteMag 10 is both big and beautiful. Go grab one!
Subscribe here