Issue #33 is here!
Plenty of adventure and all manner of 2020 kit covered in the latest issue! Here's a glimpse…
Take out an annual subscription and you'll receive six glossy issues a year through the post, and you'll also get one of our brand new TheKiteMag tees and a TKM cap at no extra cost!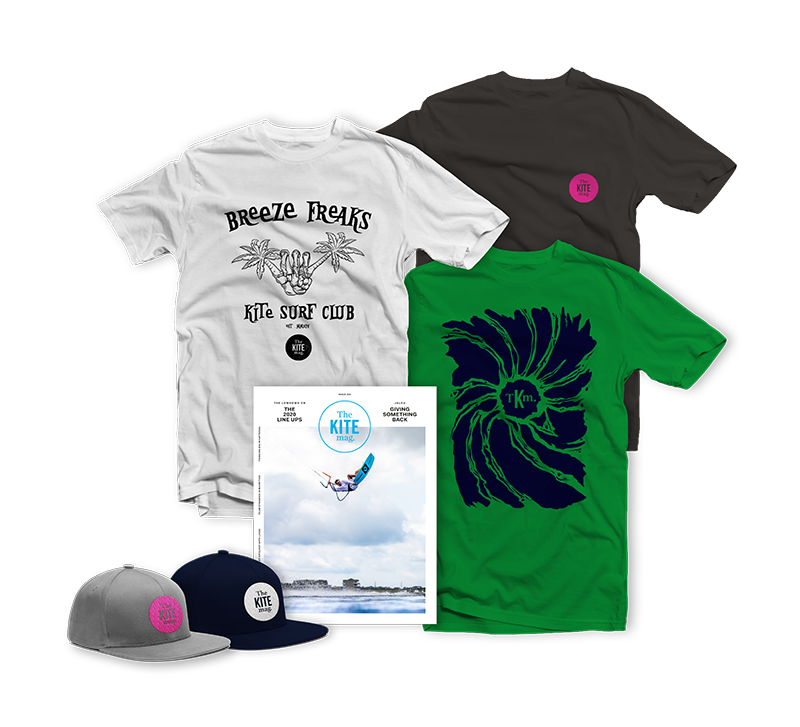 ALREADY SUBSCRIBED? Your issue should be with you shortly!​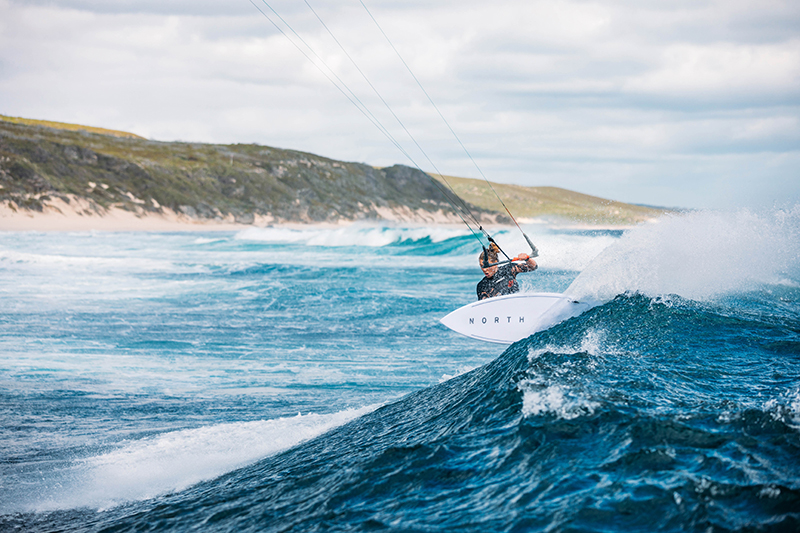 JALOU LANGEREE: GIVING SOMETHING BACK
"You can hear the passion in her own voice as she talks about seal observations, whale strandings, the marine mammal ambulance and the way IFAW have successfully lobbied to change the routes of commercial shipping channels, navigating boats away from whale feeding grounds, and educating them to slow down so noise doesn't affect the sonar of the whales."
Victoria Stuart writes about 3x World Champ (and team rider for the recently re-booted North Kiteboarding) Jalou Langeree's new role as an ambassador for the International Fund for Animal Welfare (IFAW), her visits to Marine Mammal Rescue Centers in the US, and what practical standpoints can be taken from a kiteboarder's point of view…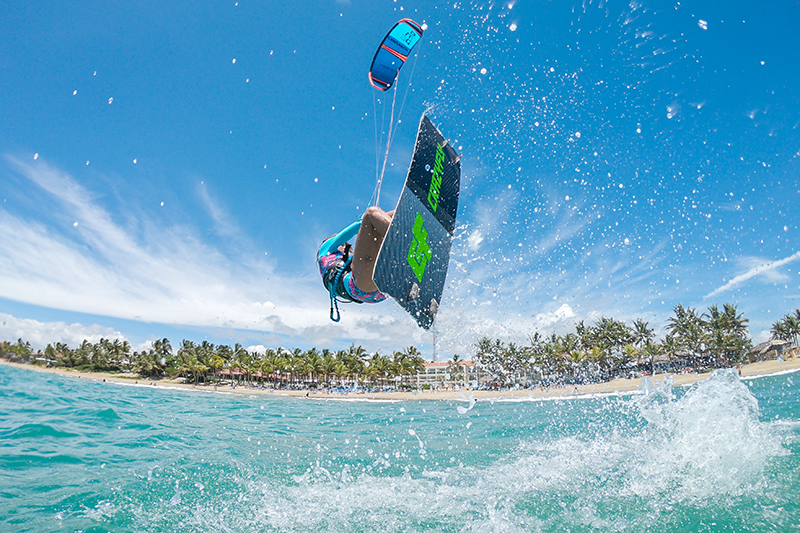 DOMINICAN DISCOVERIES
"We got in touch with a local kite school, Kite Buen Hombre, and they were kind enough to host us in their camp. This spot can be easily mistaken for the end of the world – the road and electricity lines end here (and you only get six hours of electricity per day!) but it makes it for a spectacular escape from civilization. Just in front of the kite center you will find a huge spot with flat and shallow water and the wind here is usually 5-7 knots stronger than in Cabarete…"
For the 2020 CrazyFly photoshoot, photographer Laci Kobulsky joined team riders Posito Martinez and Liloo Fourré on a trip to the exotic Dominican Republic, where Posito's local knowledge was put to good use as they set off on a spot-seeking adventure…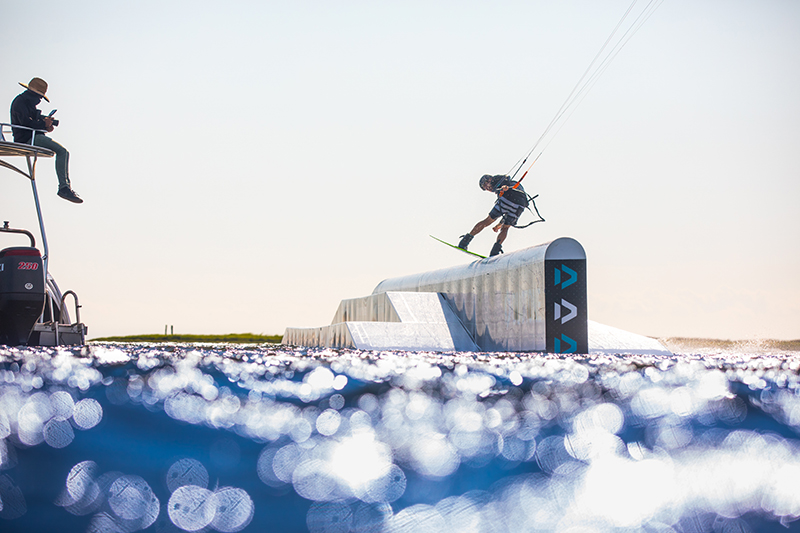 THINKING BIG
"When it arrived at REAL we had a crane and a construction crew ready to get down to business, as well as the usual suspects from the KPL who are always down to lend a hand for the cause. It was scary, no one really knew what we were doing to be honest and we had a few pretty close calls, but by the end of the day the feature was bolted together wrapped and, most importantly, floating!"
When Craig Cunningham came up with the idea of building a slider park feature to dominate them all, he had no idea the size of the project he was getting himself into. But, as you can see, it all worked out in the end. Craig tells us the full story of getting a slider from Thailand to Hatteras…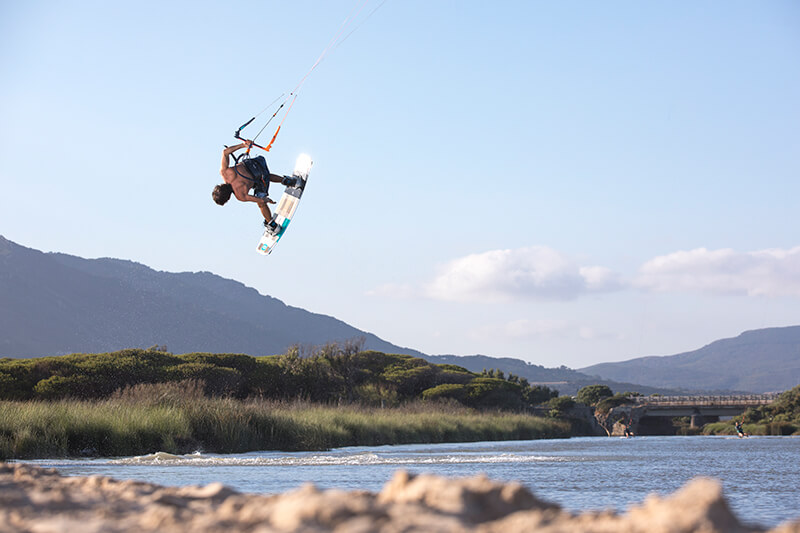 TELL ME ABOUT IT
A bumper Tell Me About It from the big brands this issue, as we hear from Cabrinha, RRD, CrazyFly, and F-ONE about all the news (mostly 2020 gear related!) coming out of their respective HQs!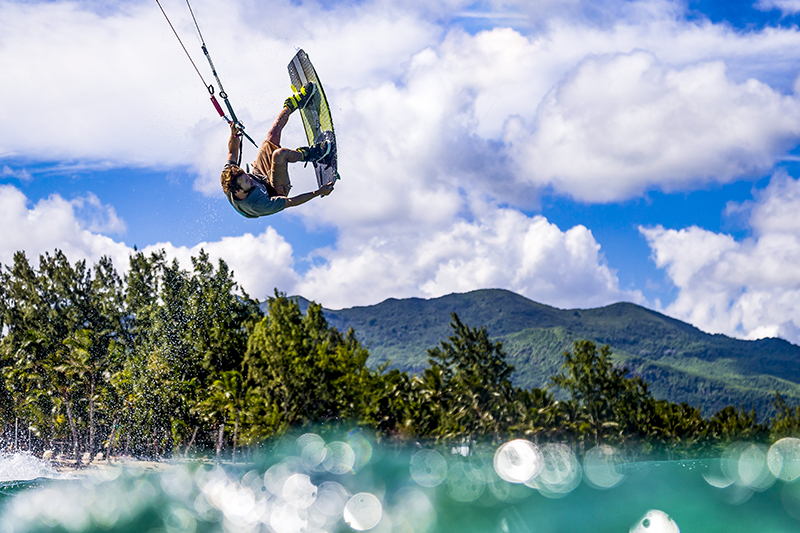 TEAM DYNAMICS
"I had done everything in my power to ensure we would have a productive shoot. Then the rest is up to the wind gods, and I swear you have never checked a forecast so much as I did before this trip. It had been glorious for weeks and it wasn't looking good for us. We arrive in Mauritius to the classic "You should have been here last week!" and "Next week looks insane!"… Yeah, well, we are here this week."
For his first official photoshoot as Team Manager, it was left to Sam Light to organize the logistics. as well as making sure he got the goods on the biggest Slingshot range to date. It wasn't all plain sailing and favorable winds though…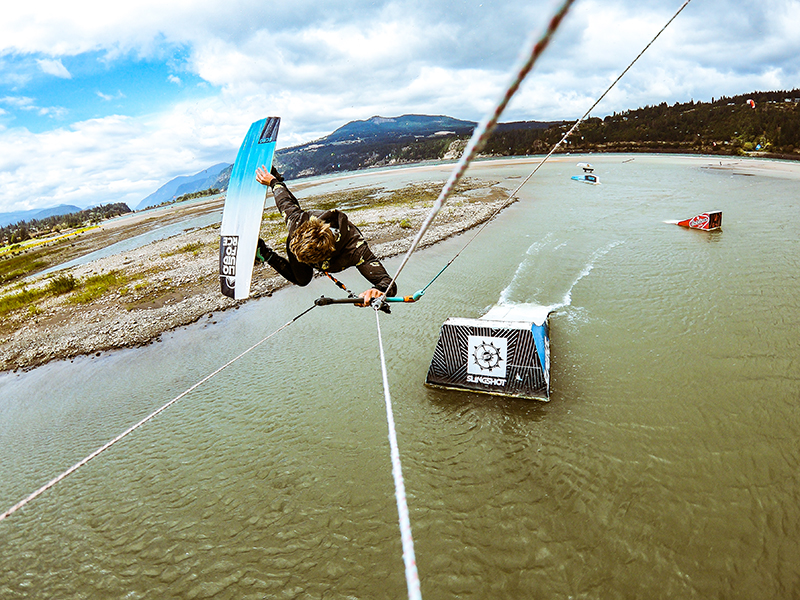 MY BEACH: BRANDON SCHEID
"Everything was so different than anywhere else I had kiteboarded up to that point. It had big trees, snowcapped mountains, and a whole town dedicated to the shred culture. Hood River is just so lush, green, and beautiful: it left me feeling like one day I wanted to call it home."
…and home it became for Brandon Scheid, who waxes lyrical about his love for his favorite spot, describing the many upsides (and a couple of downsides) that come with a life lived in The Gorge.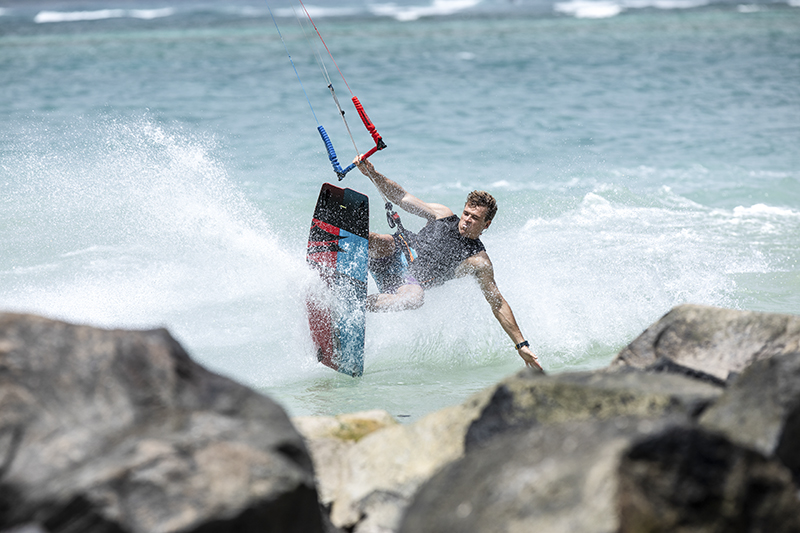 THE BIG PICTURE: NAISH KITEBOARDING
Naish Kiteboarding unveil their 2020 offerings with plenty of exciting new developments in pretty much every department. We get a good look at exactly what's hitting the shelves for the season ahead…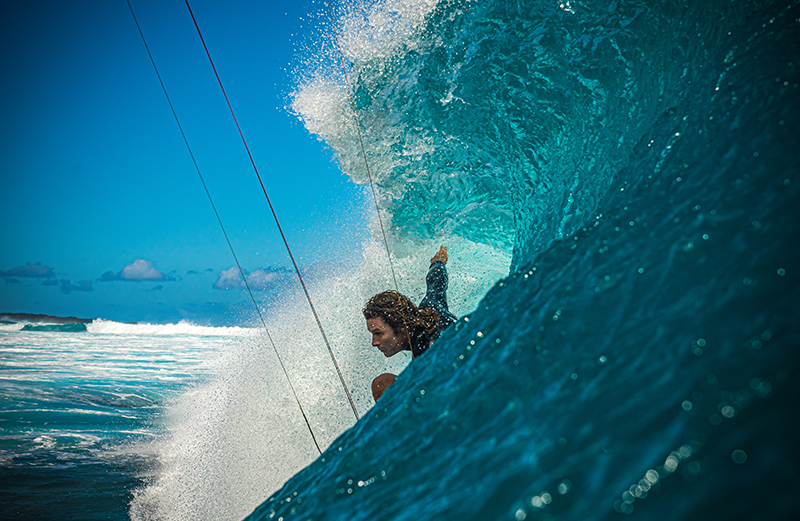 THE MISSION: MAUI MYSTO
"Since 2011 I've personally hiked out there more than 20 times. It's never been as good as that day, and more often than not, it's not even breaking. We turn ourselves around and hike a couple of miles back out in the blazing sun, but we always seem to come back for more."
Patri McLaughlin and friends are a patient bunch. But also an adventurous bunch, and the chance to catch this certain secret spot on its day is too much to miss out on. So catch it they did…