Lofoten is something special. You have everything close by, and when I say everything I mean the beach with white sand, water that is crystal clear and steep mountains coming from the beach. It's a play ground and it's a paradise for active people.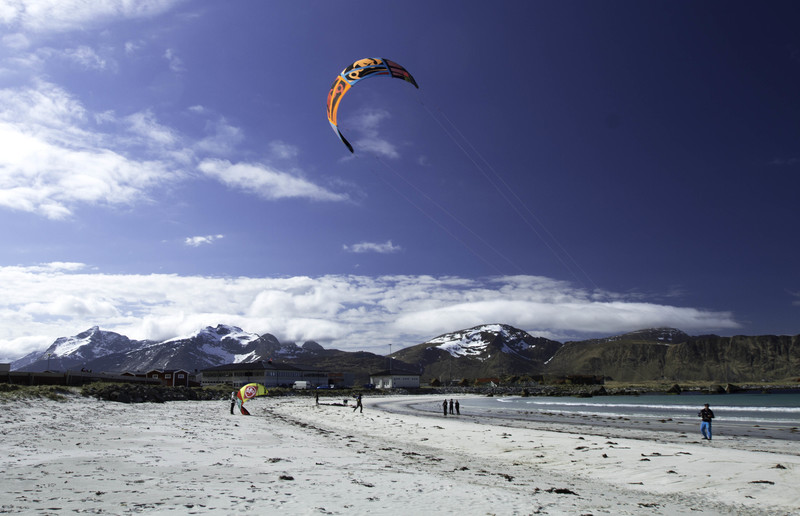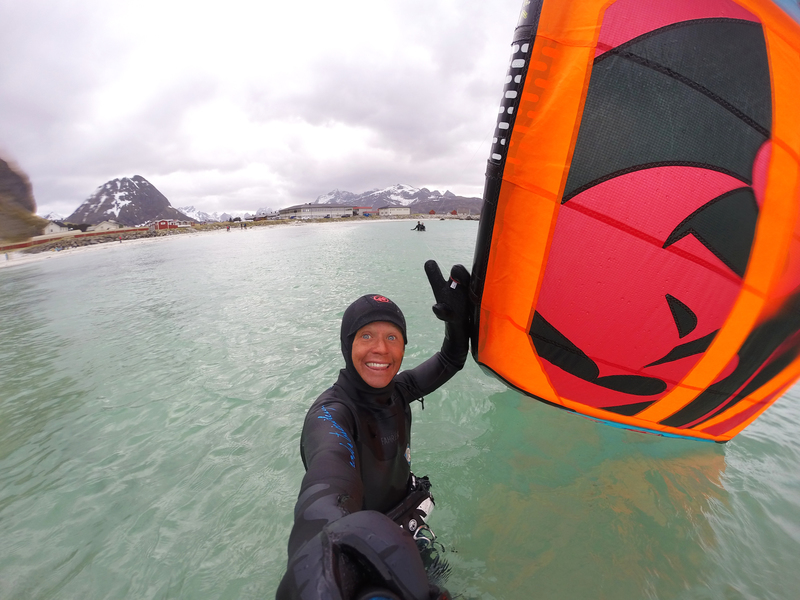 I always get this question: What is the temperature and is there sun? The answer is: I really don´t know what you will get, and that's the beauty of it!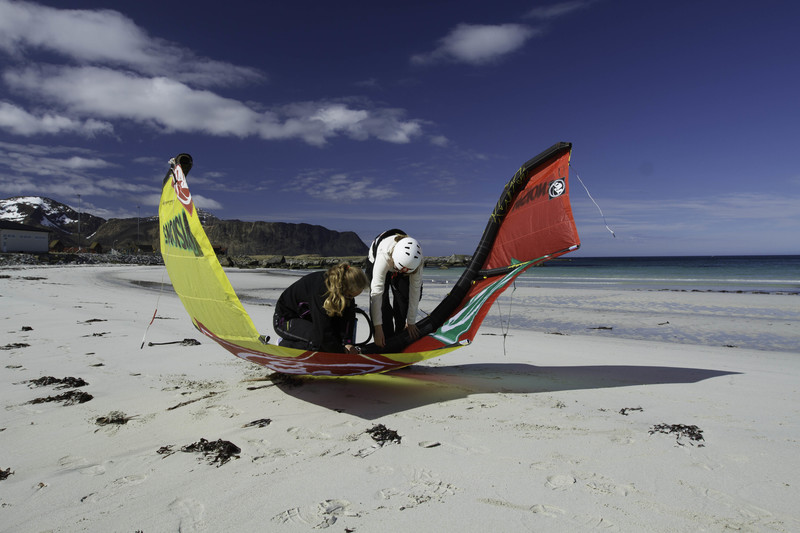 Arctic kite camp this time started off with sun and a nice low wind for the new beginners. It was summer and the sun was actually working… We had the best weather Lofoten can give and everyone was smiling. Training kites and tube kites were in the air. Everyone managed to control the kite and they also managed to test out the safety system, bodydragging and some on the board.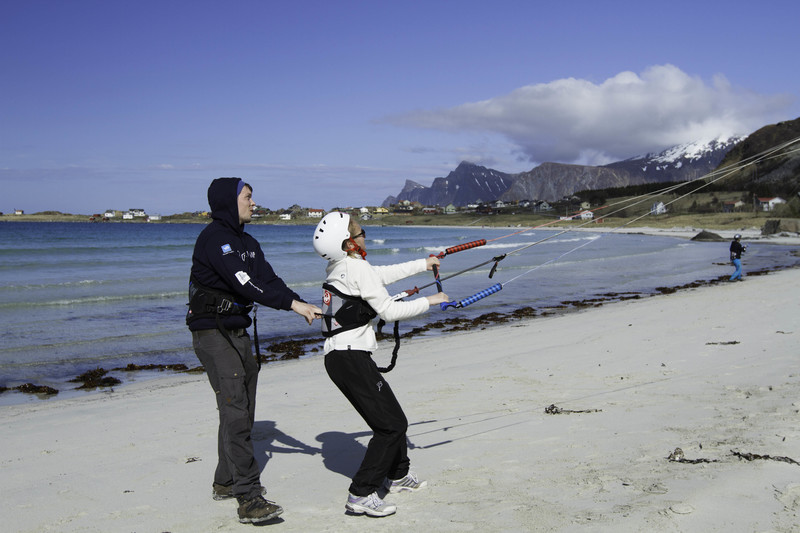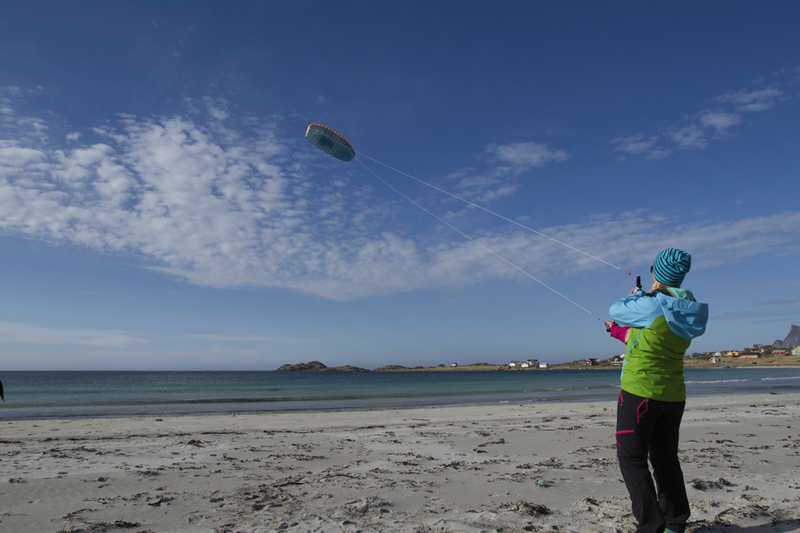 But like we all know, Lofoten is crazy. The sun is shining for hours when it's up in May, so we also had time to surf in perfect conditions. To surf or to just be in the water in May is nice. You are looking at the crystal clear waters, the white sandy beach and the snow in the mountains all just close by. This view is hard to find in other places. Sometimes I just have to sit on my surfboard and look at this!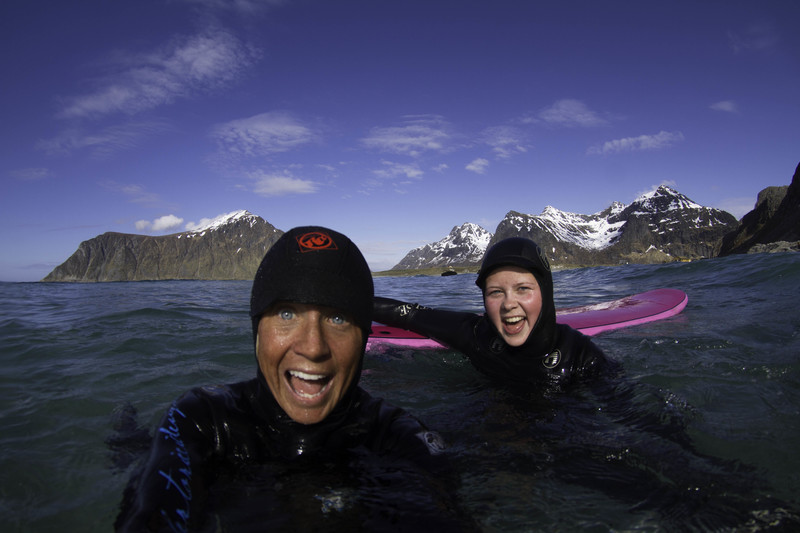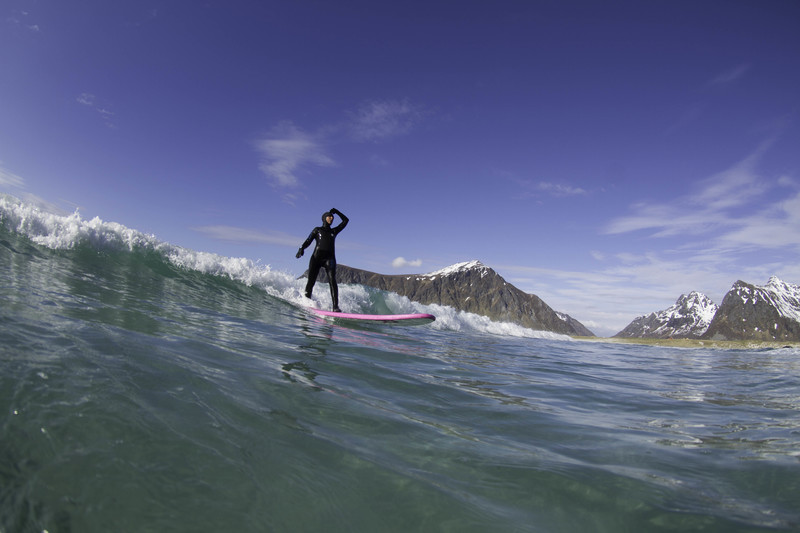 It was not only kiting and surfing – when the sun was finally entering the water after many hours, we were all hiking to the top of a mountain, to look at the sunset. At the top of the mountain we were looking at the water and the sun and we all agreed that we had to SUP when we got down. And we did.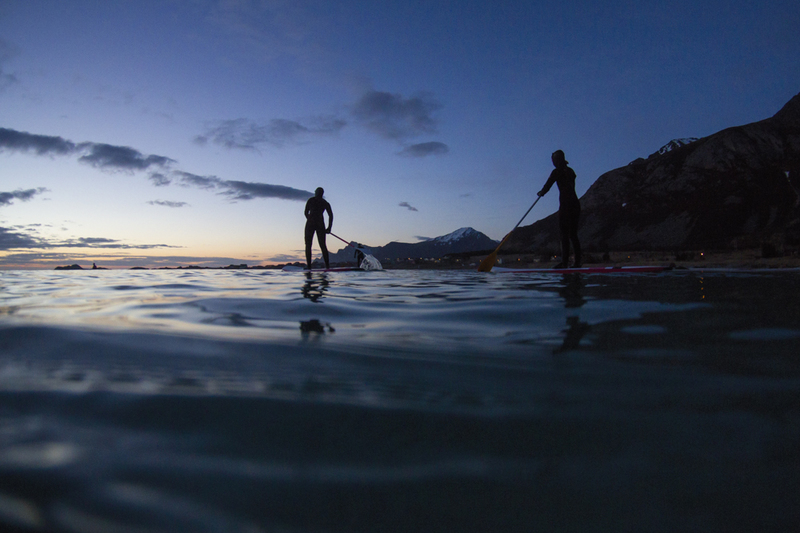 The first 2 days were crazy and I have to say this group also! Full power, I think all of them had fully charged batteries before the camp…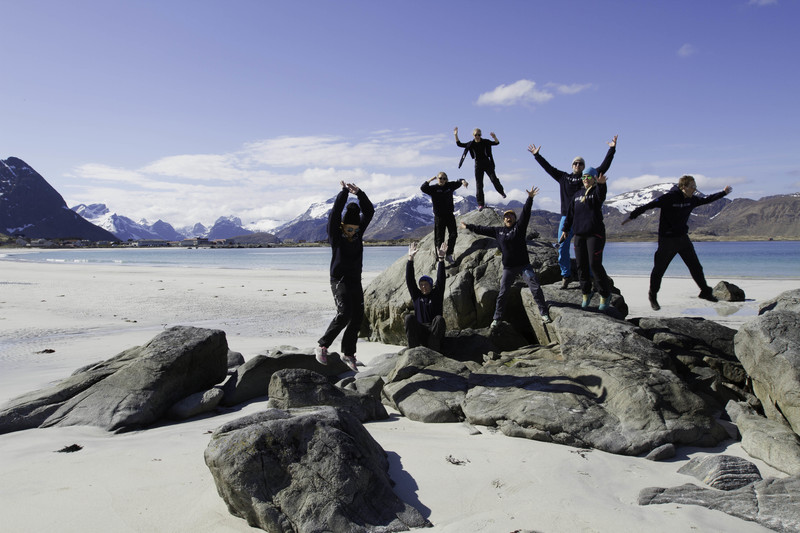 The next two days got a bit more powerful… Not with sun but wind. Strong wind and also some rain, but this is Lofoten and it's known for this weather. We had the memory of those nice days with sun, but we were still out there kiting and surfing and fighting against the strong wind.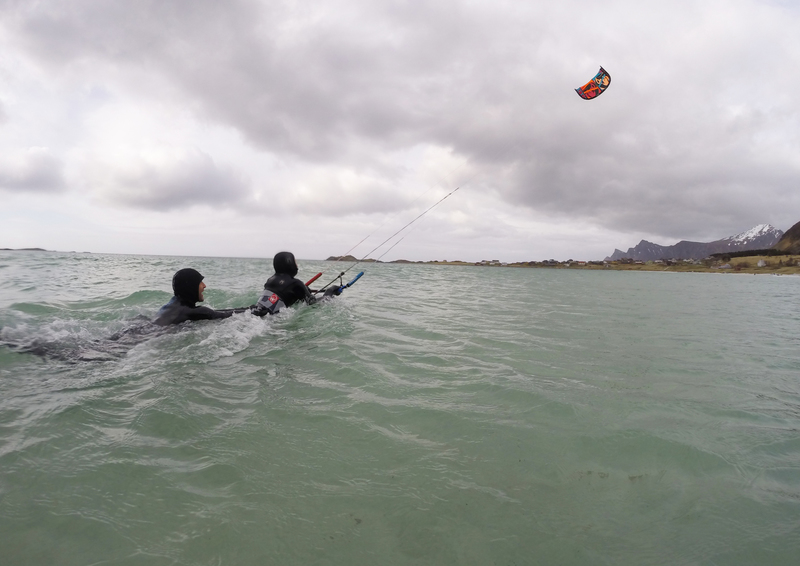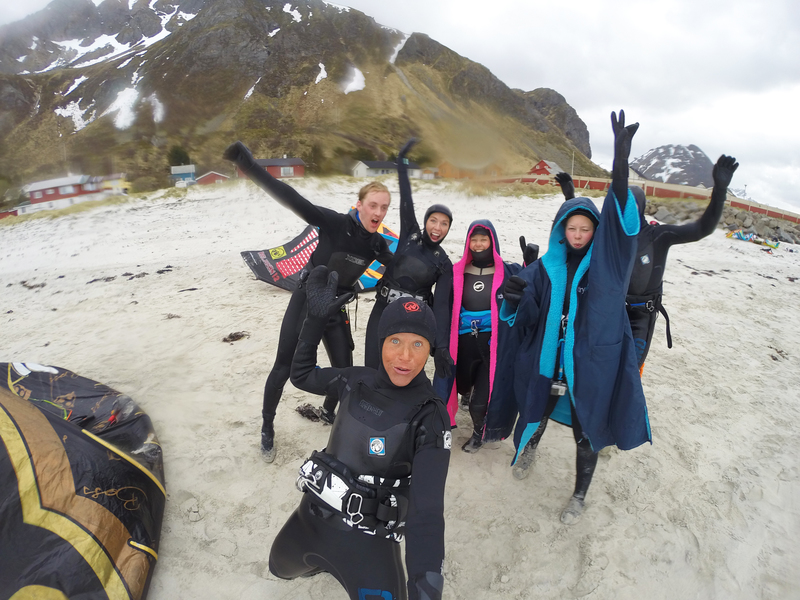 If you are a VIKING then you have to just get dressed and get out there. It's the rule in Norway. There is no bad weather, only bad clothing.
Thanks guys for crazy days in Lofoten. See you all somewhere in the water, with a kite I hope!
Kari
Photos & Text by:
facebook.com/pages/Kari-Schibevaag
facebook.com/pages/Arctic-kite-Camps