Last December I spent 10 days in California in search of wind and waves, to surf and kite; and I can pretty much say that I scored insane conditions!
I wasn't expecting to get so many good days of wind as it was already winter, and usually the good winds are in the summertime. The best was to have a sequence of big swells (over 20 feet ) pumping during my whole stay; these provided the conditions for some perfect and some really heavy kitesurf wave sessions, and some great surfing during the trip.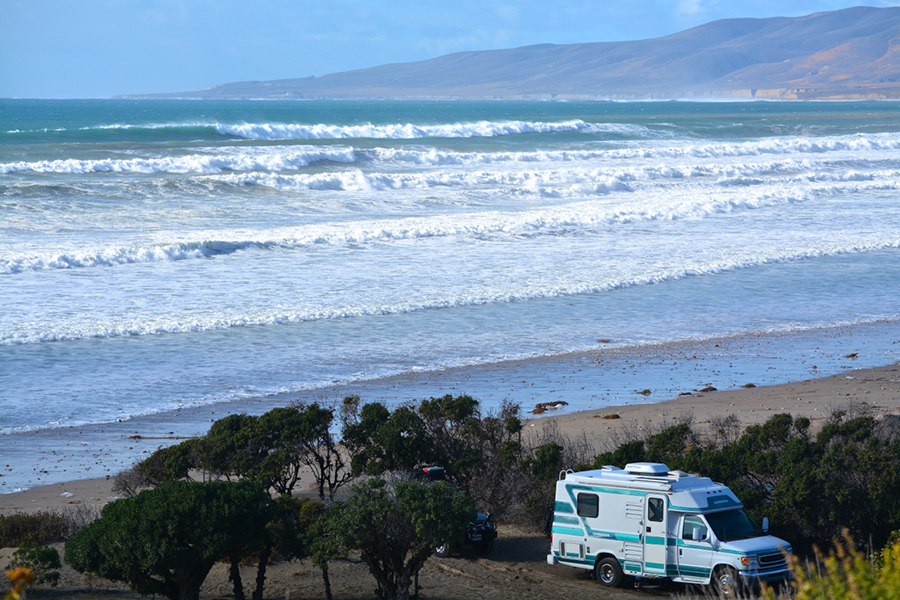 On arrival I met an old friend, Aloysio (more than 30 years of friendship, and he was one of the most supportive people in my early surfing days – so many great sessions and memories with this guy!) who lives in San Diego. He picked me up at the airport early in the morning and we drove straight up north to meet a big swell and some really strong winds that were forecasted for the day.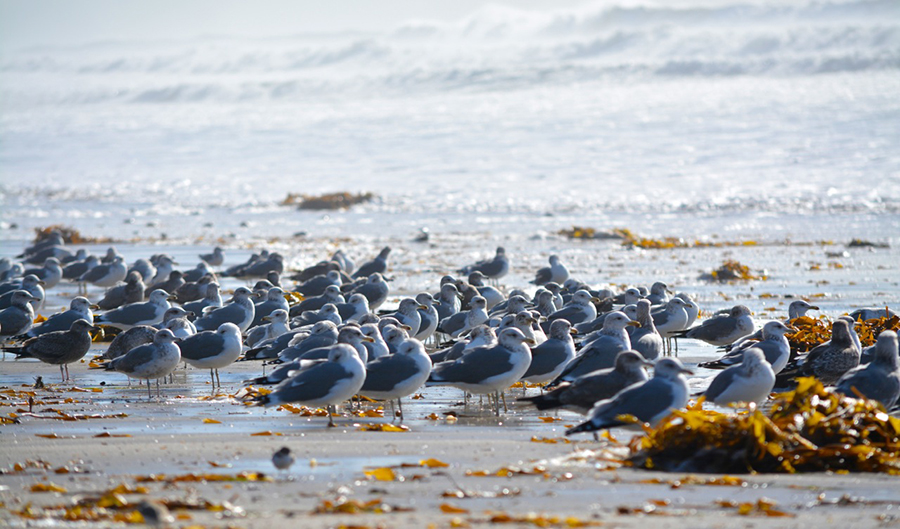 After a stop in Ventura to check the surf, we drove north of Santa Barbara to Jalama Beach Park as the wind was starting to pick up.
After a lot of driving and so many laughs with Aloysio on the way, we got to the spot. I could not believe what I saw… BIG waves, over 12 feet and winds gusting at 30 knots. Not even the jetlag from the trip (more than 24 hours awake) could keep me out of the water.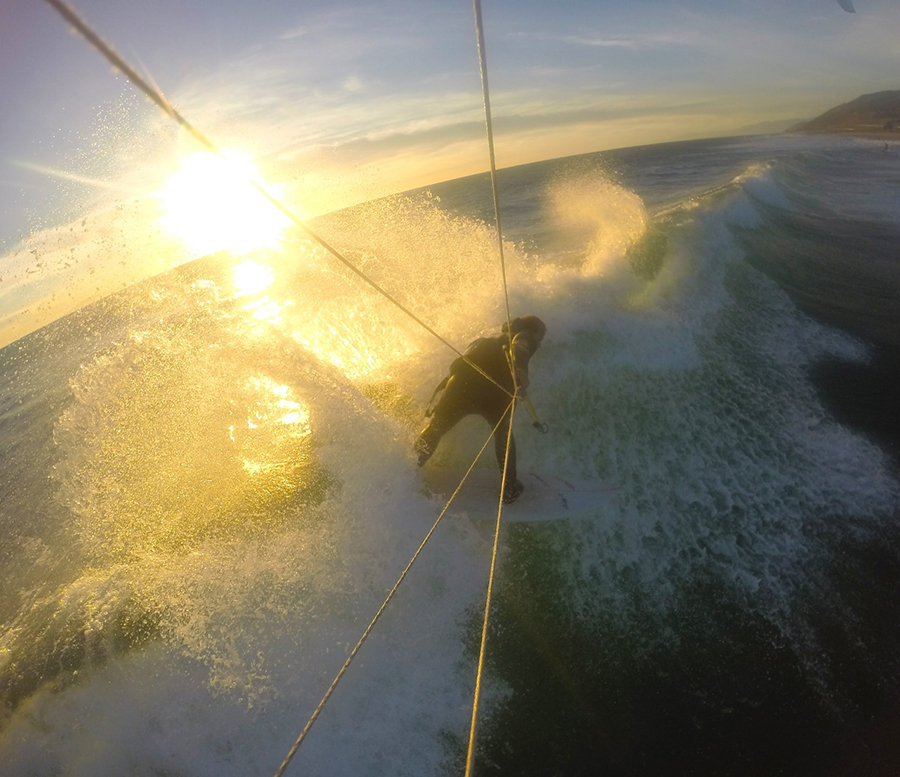 There were some locals charging the conditions, so I joined then, and kited for two hours until I started to feel the cramps and the wind started to get too light to charge the monstrous waves. I'll be honest, I did not get the bigger ones as I was trying to get used to the onshore winds and a really heavy shorebreak, at more than 3 meters high and closing out. On top of that, it's a really sharky spot and the water is cold, so I was suspicious for sure, until I got more used to it. I was glad to score some good ones and come out in one piece, me and my gear. I saw the locals get some really big ones.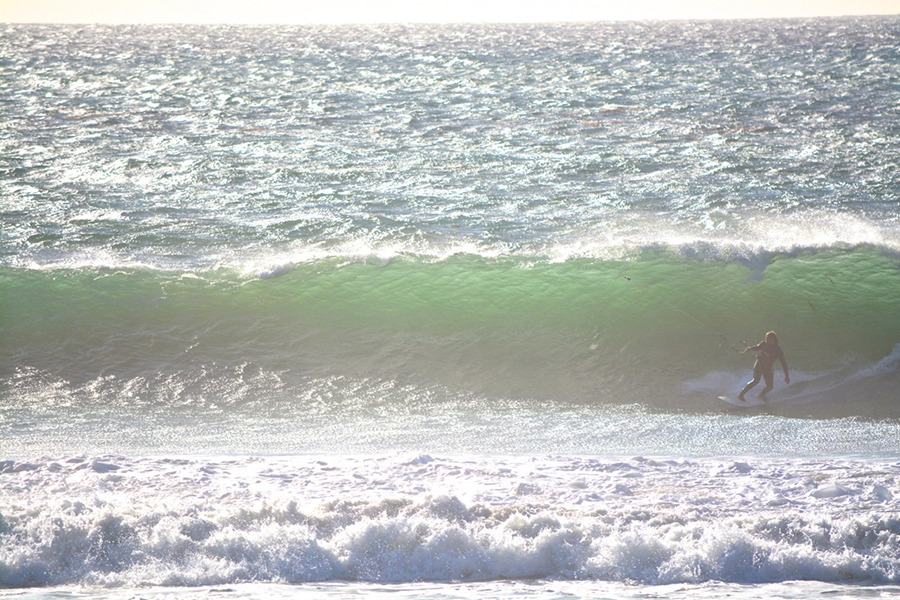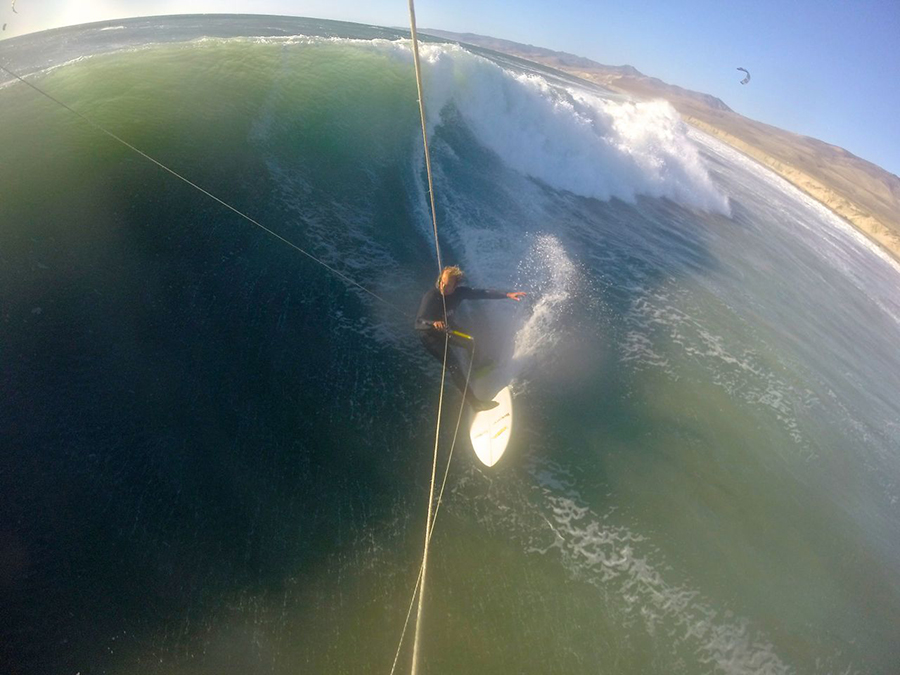 For the next couple of days we went back to Ventura as there was no forecast of wind and the swell was pumping. Aloysio and I scored some really nice glassy waves. To my surprise, on the 2nd day it got breezy at the end of the day, and I kited C-Street for over one hour with my 12m. It was a fun session with long 4ft rights all to myself and another few locals. I got out of the water just in time to appreciate one more crazy Cali sunset!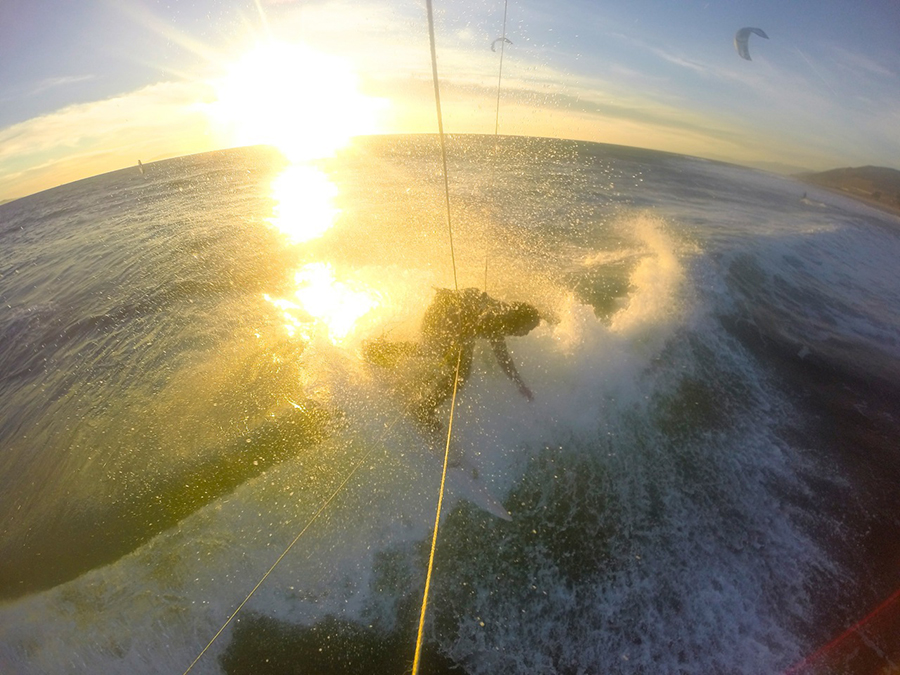 Next day the forecast was showing a new big swell and lots of wind up north in Santa Barbara. So after a glassy perfect morning surf session with Aloysio in Ventura, we had to split as he had to drive back home for some "compromises". I rented a car and was on my own, able to keep exploring the great waves and wind of Northern California.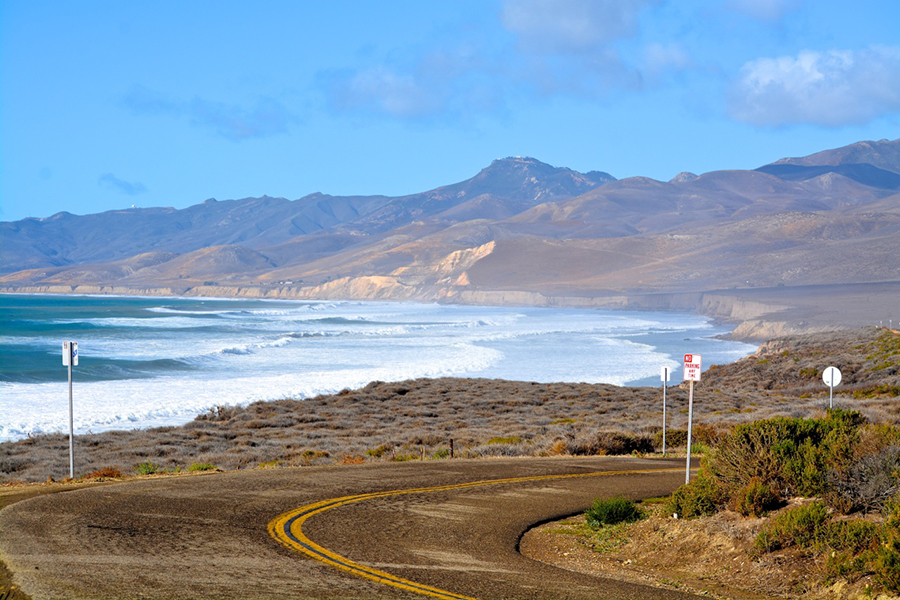 I drove back to Jalama, and it was game ON again. A bit smaller than the first day, but better formed waves. Everything was going great until I snapped my board on a backloop less than 10 minutes into the session. This sucked really bad as I did not have a spare board, and was far away from any surf shop to pick up another one. So I had to stay in the sand and watch the locals score some great waves. I sat on the beach, grabbed a beer and watched another spectacular sunset, wanting really bad to be getting my share of waves…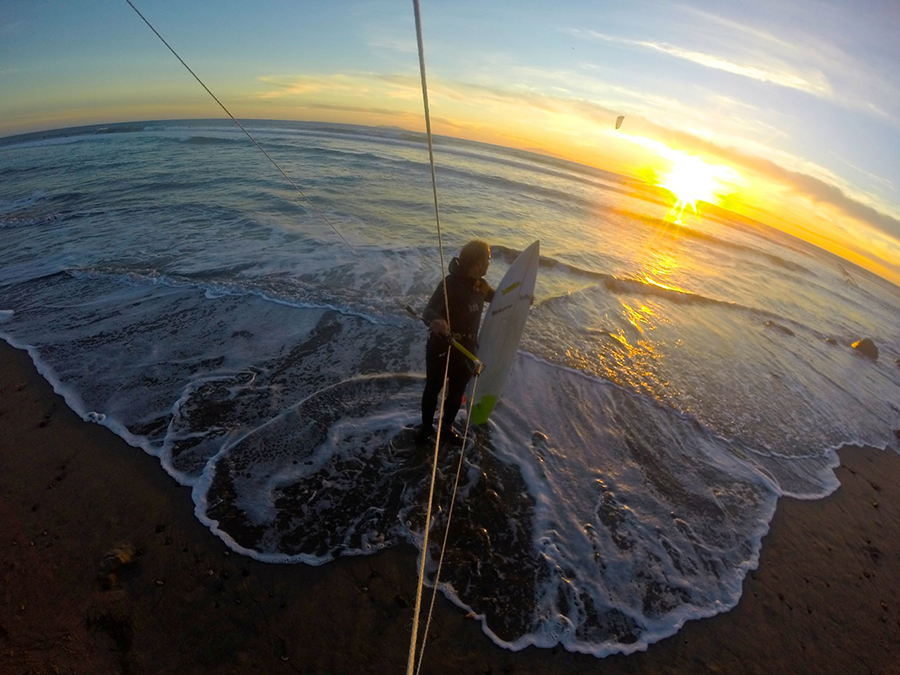 Next day there was no wind and the waves were poor, so I took a tourist day and drove all the way to the beginning of Big Sur, but not before stopping in Morro Bay to find a new second-hand board to last until the end of the trip, as the forecast was again showing big waves and strong winds. It was great fun driving up the coast for hours and seeing so many nice spots that must get epic with the right conditions. I drove all the way back to Ventura, getting there at night, really tired, but the best part was finding out that my new 2016 Blade kites had arrived just in time for the next day!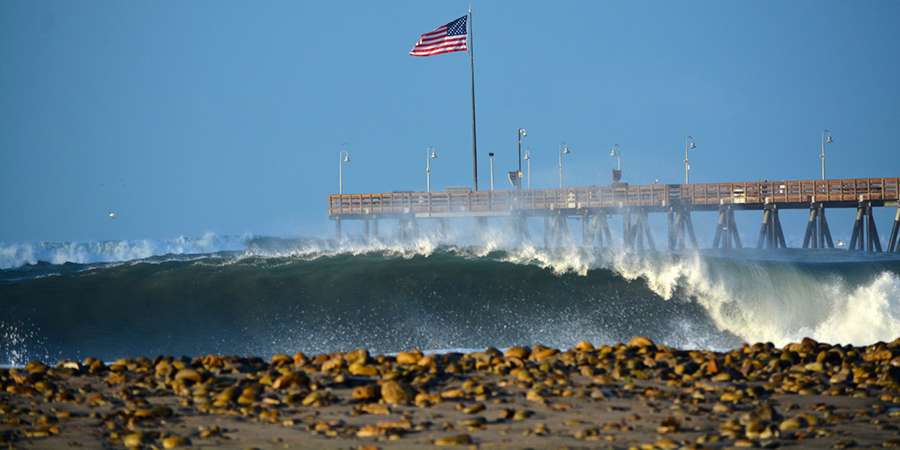 I woke up early the next day, anxious to see the waves, and they were there… Huge! The swell had really picked up at Ventura beach, and the waves were over 12ft and really strong, steep, on a really high tide. The local pier got pounded really bad, almost falling apart, so local police closed it. Streets got flooded by the force of the seas. It was unsurfable, and the wind started to nuke at 9am. I got really excited thinking I was going to be able to try my new gear in these conditions, but the tide was so high that there was no beach to launch the kite, and if I got worked in these kind of conditions I could be dragged straight to the pier! So I had to wait until mid-noon (low tide) to be able to kite. And it was worth it… for sure the best session of the trip, with 10ft rights peeling from the point all the way to the pier, and the perfect wind for my 8m! What a sesh!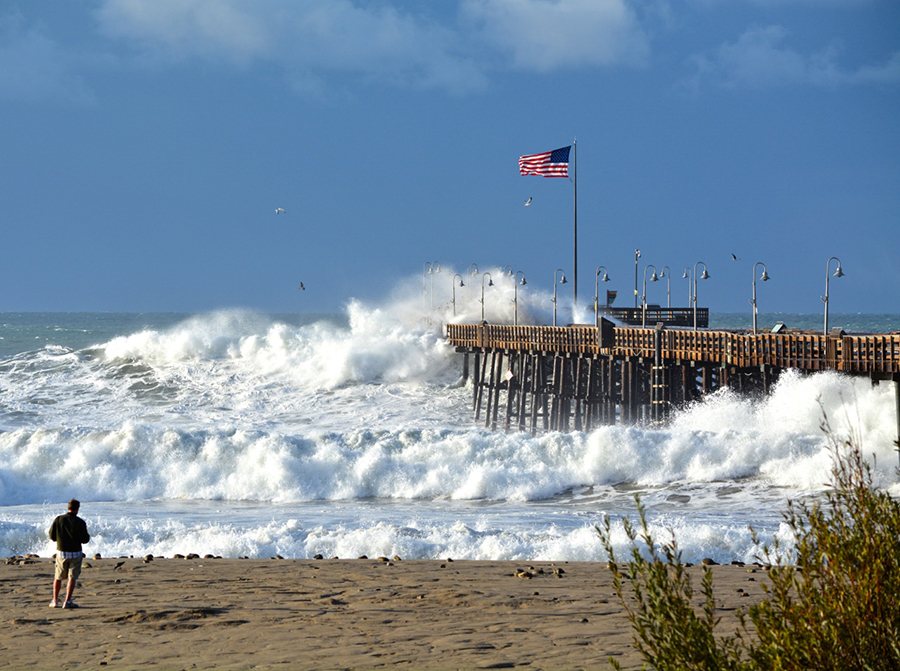 The next day I scored one more session in Ventura, with really fun 5ft waves and nice wind for the 10m. The pinnacle of the day was the sunset, the sky got all red, orange and pink, while I was scoring wave after wave… made me feel like I was in heaven!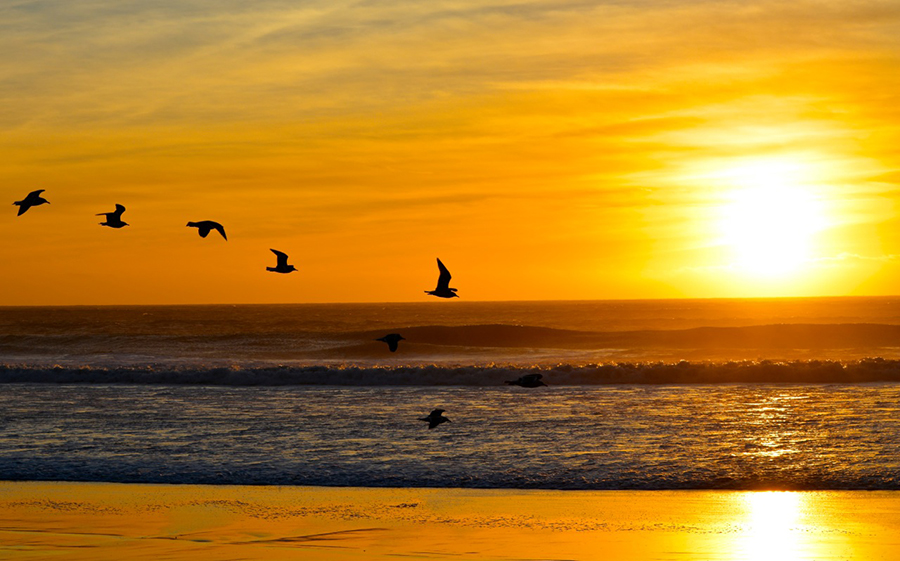 After two days of no wind and fun surfing, the forecast was showing another big swell and winds further to the north. So I drove back to Jalama and scored the best session that I had at that spot – 4 meter high clean waves, and great winds for my 10m, and all to myself! Kited for more than two hours until I hit a rock and broke my fin.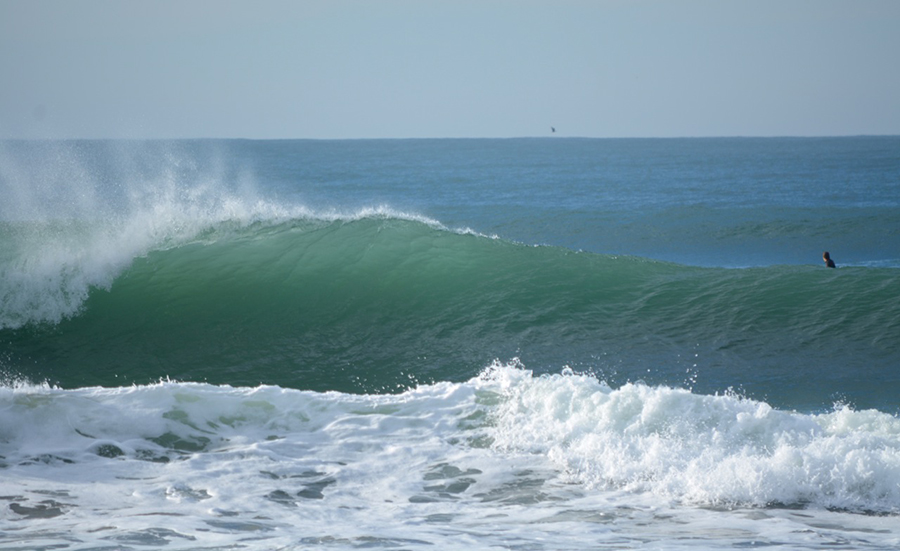 That day I met a nice surfing crew from San Francisco on the campsite, and spent the night drinking beer and eating barbecue, rounding off another great day in the water.
I went back to meet Aloysio in San Diego before I had to catch the plane. We did some touring and he showed me all the surf spots. The next day I had to head back home, and guess what? It was windy as hell in the San Diego area. Unfortunately I did not have the time to kite, but stopped in on some spots and found some local kiters having lots of fun in 4ft waves… but it was time to go.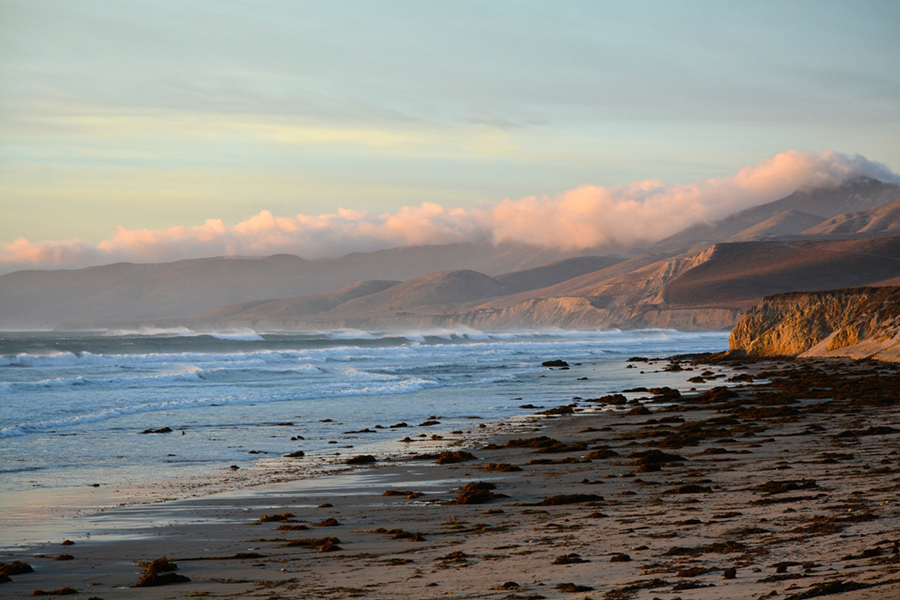 What a great trip it was. I just had trouble getting action photos and video, as I was alone for most of the time and my GoPro got fogged a lot during my sessions. But I was able to take a lot of photos of nice landscapes and lifestyle.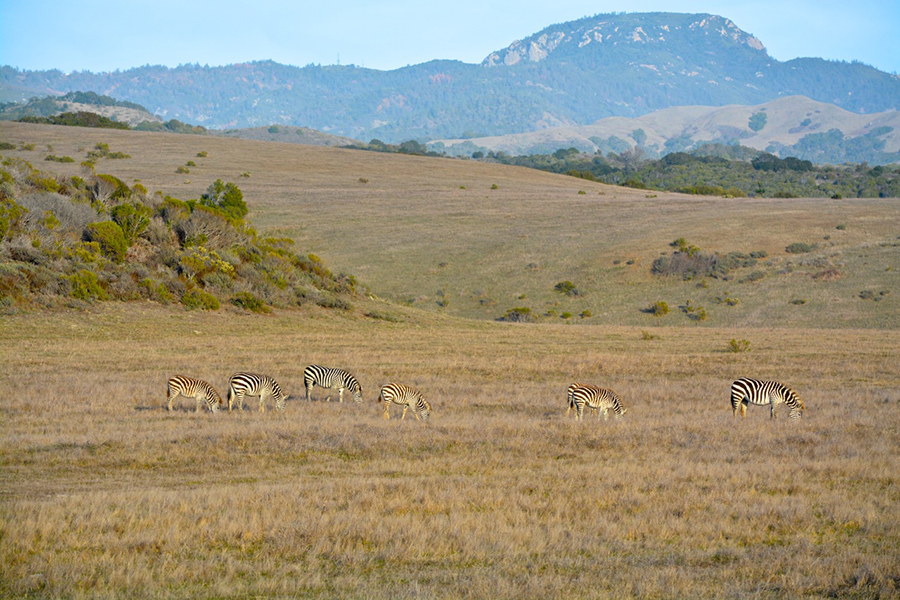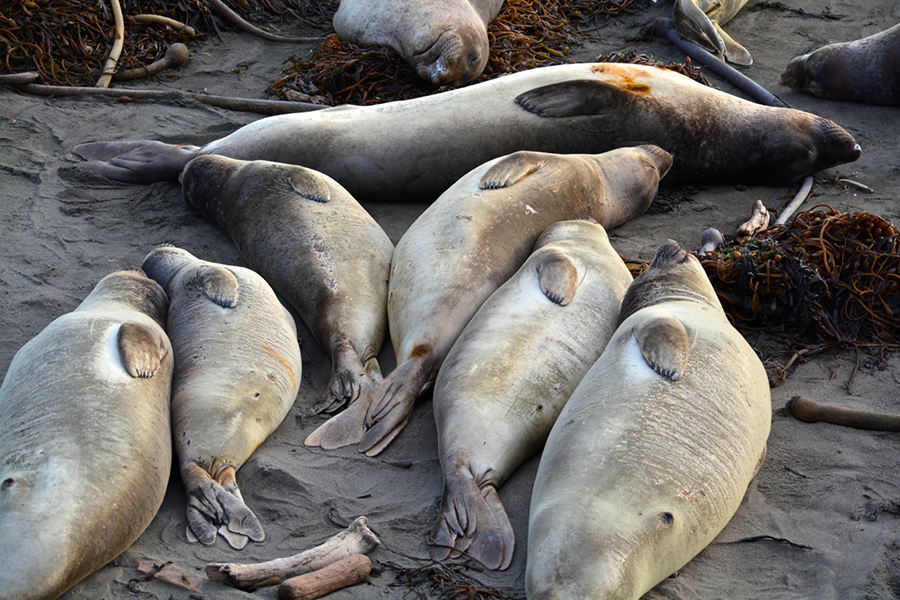 I want to thank Liquid Trips for setting me up with the airplane ticket; Blade Kiteboarding for the best kites ever; my good friend Aloysio for all the help and laughs; and all the locals for the good vibes!
CALIFORNICATION!
Maurício Pedreira
facebook.com/pedreirasurf
IMAGES: Maurício Pedreira / Aloysio Sampaio / John Eichhorn