A few days ago, a kite website asked about my favorite spot in the world for kiting.
Here is a small explanation about the place that is first on my top spots list. Open your mind and try to guess where to find it, because it would be wrong to openly publish one of the best places in this world to do some freestyle…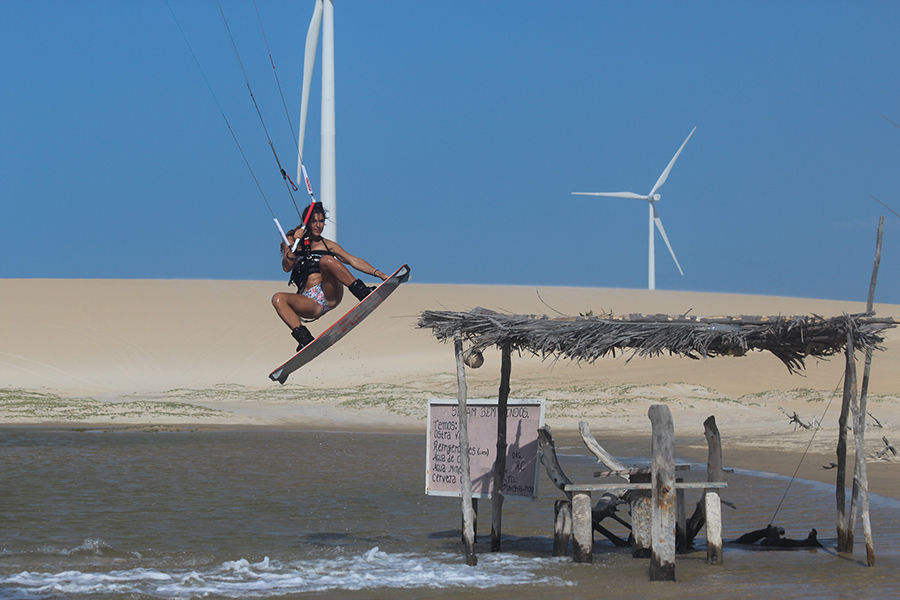 Just imagine: friends, happiness, a good night in this Disneyland place… driving right around the dunes, the sea on one side, and then finding a lagoon on the other, in the middle of nowhere. Not a soul around to chop up the flat water. All we needed for nourishment this day was endless kiting.
Here is almost the perfect day: wake up in a king size bed, motivated by the smiles of my team mates, ready to have a full breakfast mixed with fresh juice that tastes amazing, followed by 'ovo frito com tapioca' with fresh fruits and several cups of coffee of course!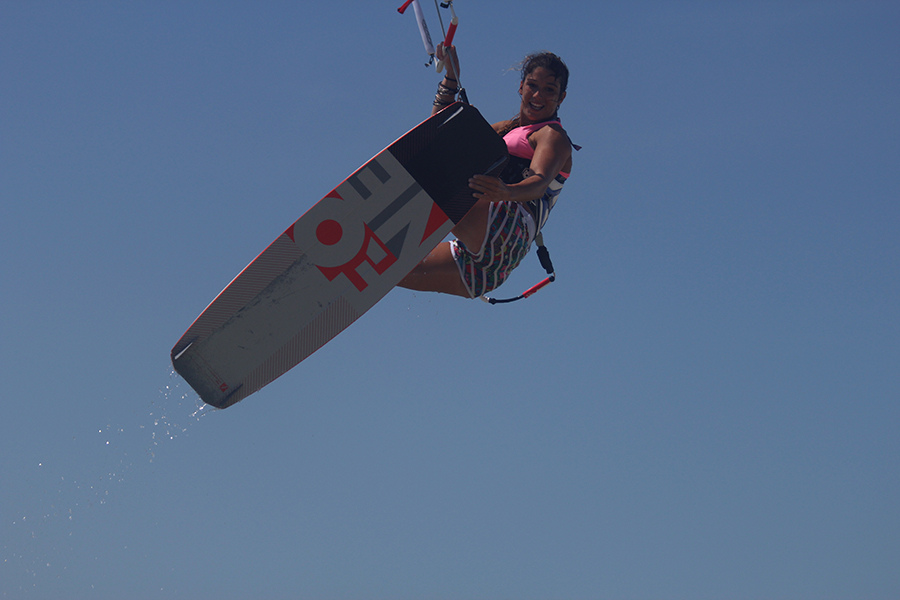 You already know that the forecast look good, because most of the day it's windy there!
If you're not in hurry, like we weren't on the first day, there's a guy that we will call Jean Michel (to keep the secret safe) who will take you to the stinky place, to choose an amazing fish… Robalo.
To get there you will need Jean Michel and his buggy to find the way between all these endless dunes.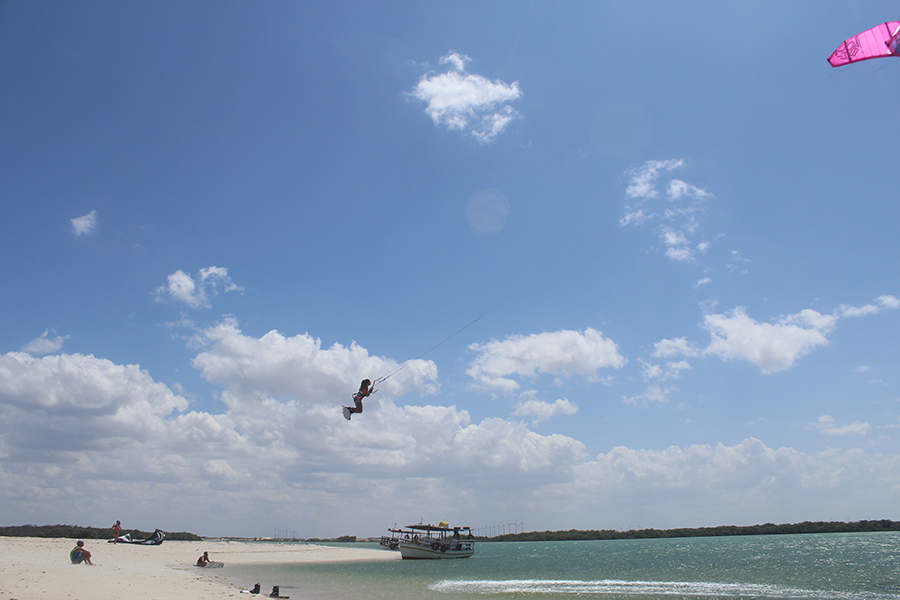 Then the high tide will cover the sand progressively further… and this is when the best part of the day for kiting begins. Enjoy the spot jump from the dune if you are not fearful. You will also enjoying filming, taking pictures and all the while able to savour the delicious taste of açaí.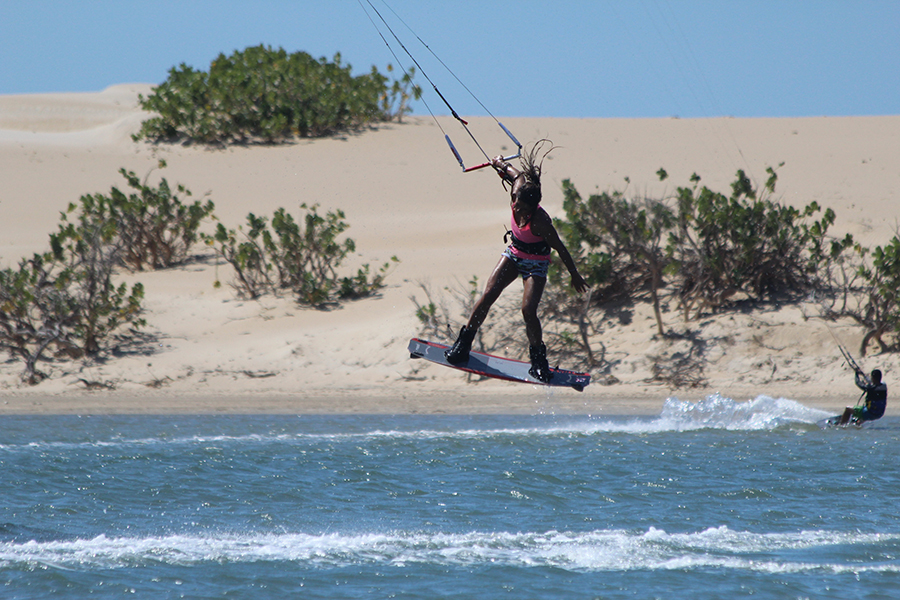 Did I say enough to convince you of the particular beauty of this spot? There's a good chance you'll find some vital clues to its whereabouts on my social networks! Céline Rodenas
twitter.com/celinerodenas
facebook.com/cel.rodenas
celine-rodenas.com