Maurício Pedreira heads into the far extremities of southern South America…
I just got back from a surf, kite and SUP trip to Chile, and it was an awesome one! It's my 3rd time visiting this incredible country, and as usual it delivered great conditions inside and outside of the water. Insane waves, strong winds, fun people, great food and wines, beautiful and remote landscapes, lot's of sunny days with outstanding sunsets and a really good vibe all over.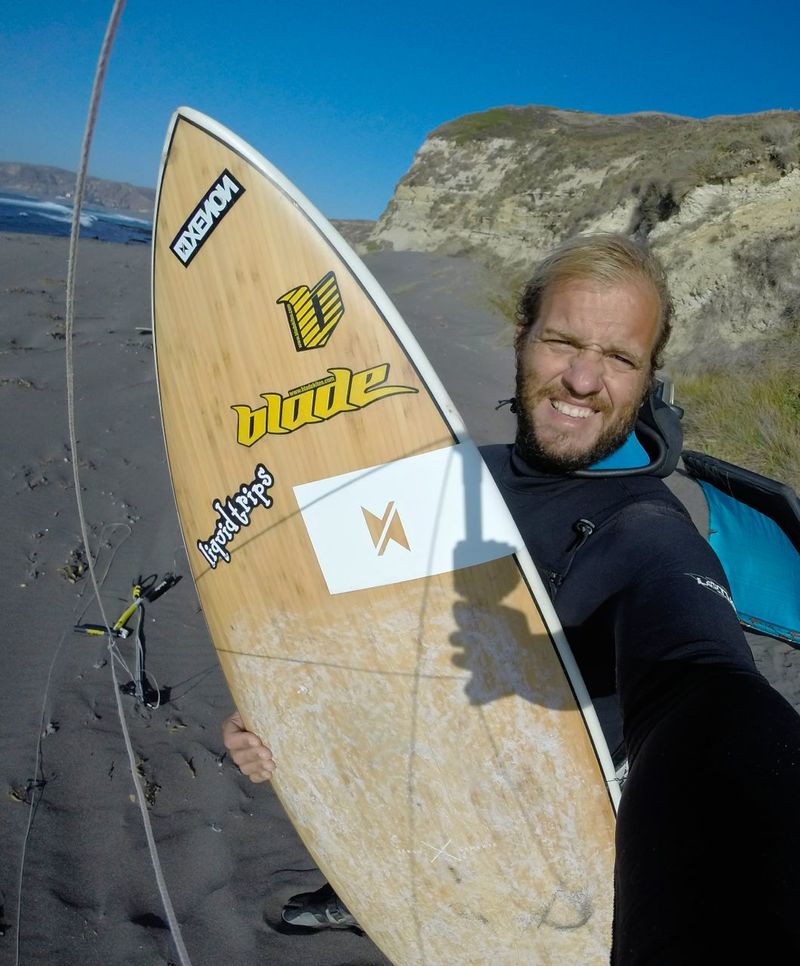 For those who don't know, Chile has a really big coast and it is the end part of the South Pacific Ocean; This means that all the storms that come from Tasmania and from the middle of the South Pacific hits their beaches with powerful, long period swells, that translates as great waves of all kinds. You can find really big waves, long point breaks, reef breaks as well as some good beach breaks too. In the spring/summer, the south winds blow hard in the afternoons, making it a kitesurfers paradise! There are also a bunch of flat water spots.
This is why Chile is considered the Hawaii of South America, with so many options of breaks and really consistent swells. For those who want to charge waves, it'll sure deliver the wind and conditions!
But be ready to deal with some cold water, strong currents, rocks, reefs, giant seaweeds, sea lions and seals. But it's all worth it as soon as you surf 2 minute-long wave or get barrelled in a thick slab, or score insane kite conditions in one uncrowded left hand point break with winds side/side off, reaching 35 knots .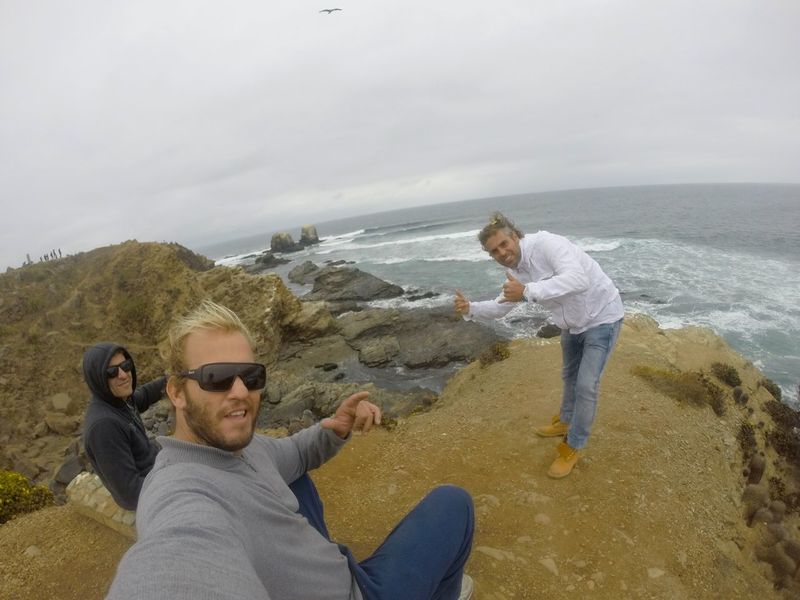 The winter in Chile is really hard and the water and weather gets very cold with a lot of foggy days and inconsistent winds. The best time to go is from October-April, and the best months for wind are from November-March.
Summer (Dec-Feb) is always more crowded and more expensive but you can still surf and kite in the main spots with an OK crowd. If you explore a bit you can still find empty spots to yourself. The good thing about summer is that they have a lot of clean swells, warm weather and strong wind days. But beware of conditions: swell and wind can build really fast, so know the forecast well before you go up against the conditions.
Remember: talking with the locals is always a good way to get some hints on the spots and conditions.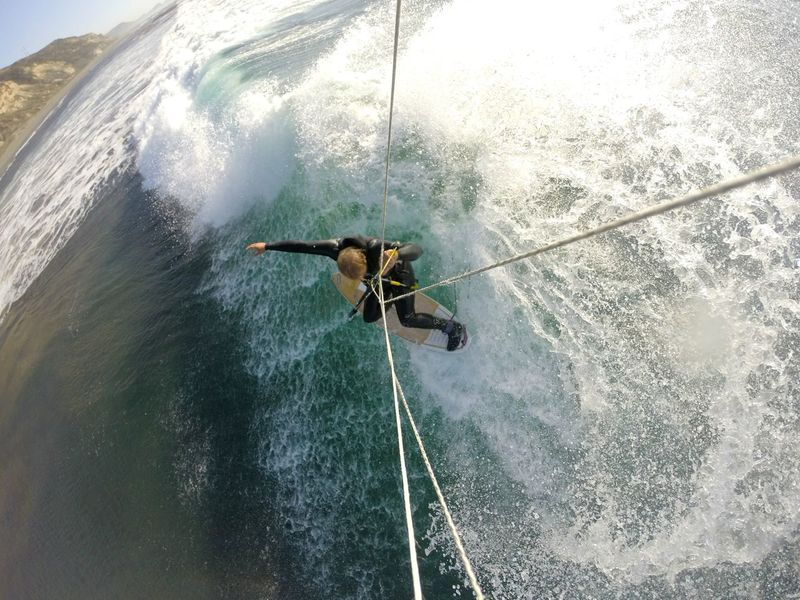 I went to Chile to meet my local friend and the best kiter in the country, Juan Pablo Diban. There's no better way to score the best spots and conditions with a true local.
I met Diban during the KSP tour some years ago, and since then we have become good friends. The guy kills it in the water and is a great person who's helped me a lot during my visits to Chile. Also along was my friend Alex from Florianópoli. He is an experienced kitesurfer and a fun guy to hang with. We had great times on the water during the two weeks of the trip.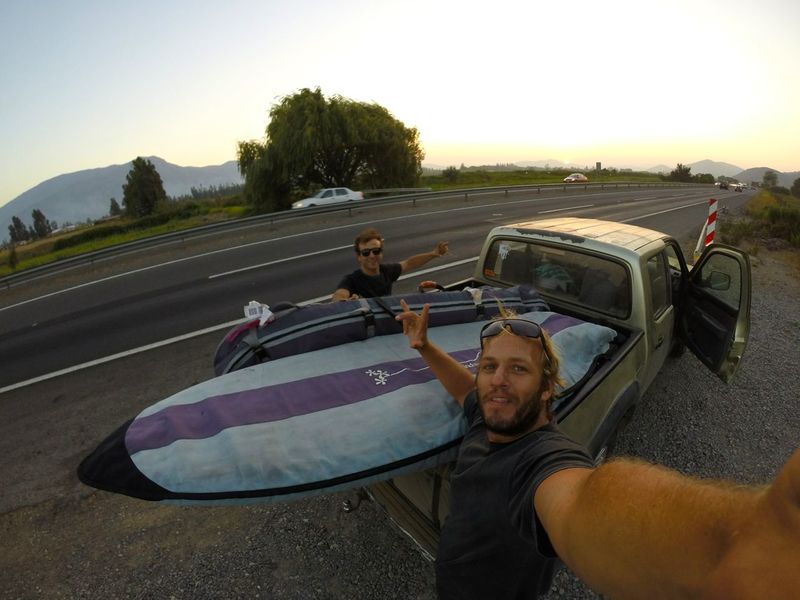 The first days, there was no wind, but the waves were perfect and insane. Glassy, and a nice swell reaching 10 ft in the most exposed spots. So we went to the Pichilemu area, the most well-known surf region in central Chile, with a bunch of world class spots. It's about a two hour drive from Santiago.
Punta Lobos is the most well known of the spots and is a swell magnet. Waves can reach 30 feet in this powerful, rocky lefthand point break , and you never get flat days as there is always a wave to be surfed. I had some sick sessions in this spot. The best of all was a late sunny afternoon where I surfed 10ft glassy, powerfull waves with the SUP. The drops were insane and the waves were opening for 30 seconds, really clean water and just a few people in the line up.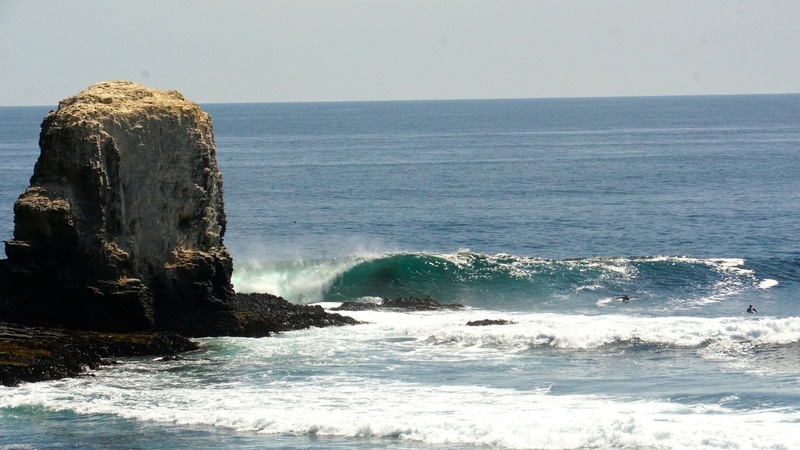 I also scored the main beach of Pichilemu, La Puntilla, a perfect left point break with really long waves. The best session in this spot was a foggy early morning with waves reaching 8 feet in some sets, and running for over 2 minutes. I also rode Infernillo, which is another rocky left point break with really fast and hollow waves. Fun sessions surfing and SUPing with waves at around 5 feet. This is also the best place to kite in the Pichilemu area, as it is more exposed to the south wind.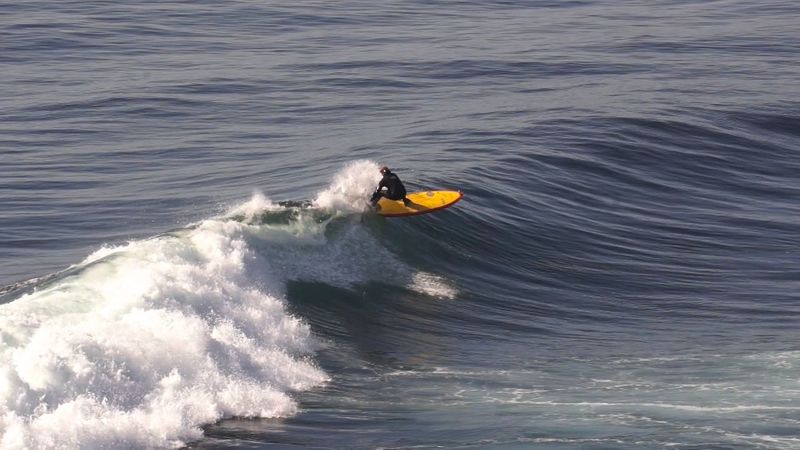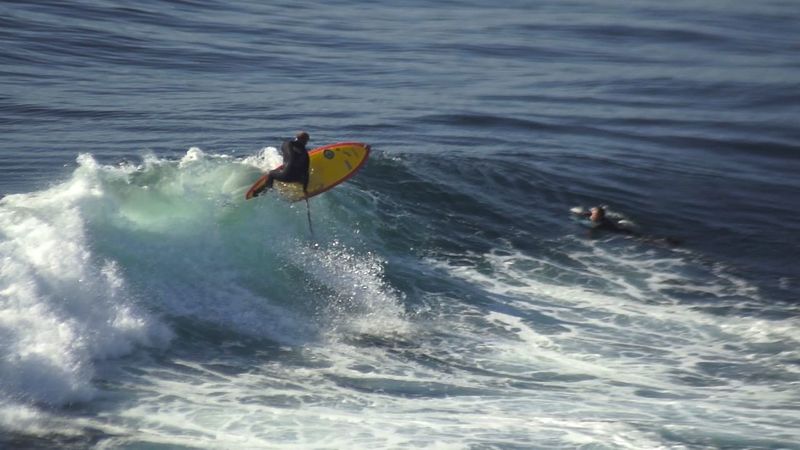 I surfed a bunch of perfect waves over 1 minute long, and my last one I surfed for almost 1 kilometer (filmed on my GoPro!). What an insane session!
As the wind started to blow, we decided to go to the Navidad region, wich is about 90 minutes from Pichilemu, driving north. This region is well known for picking up more wind, and there is a bunch of waves to be explored. We stayed there until the end of the trip.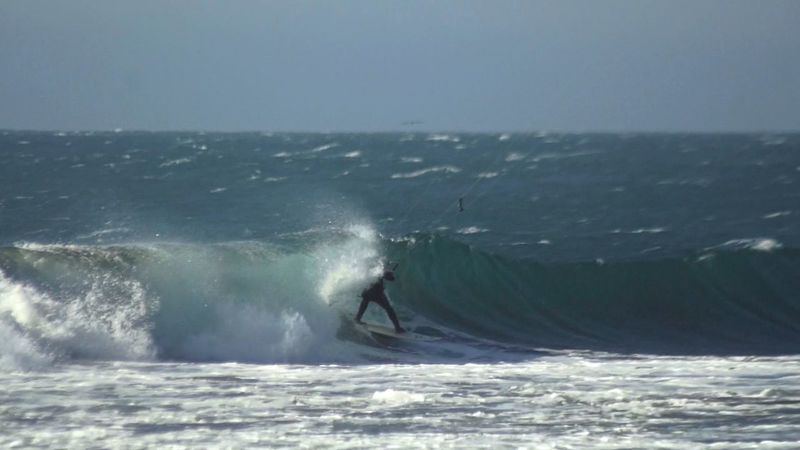 We stayed at the small village of Matanzas, where you can find all kind of accommodation, from simple houses and guesthouses to luxurious houses. This is the main windsurf and kite spot in Chile, and there are always local riders here, especially at the weekends. It is a really cool and relaxed place with nice people, stunning nature, great waves and strong winds in the afternoon.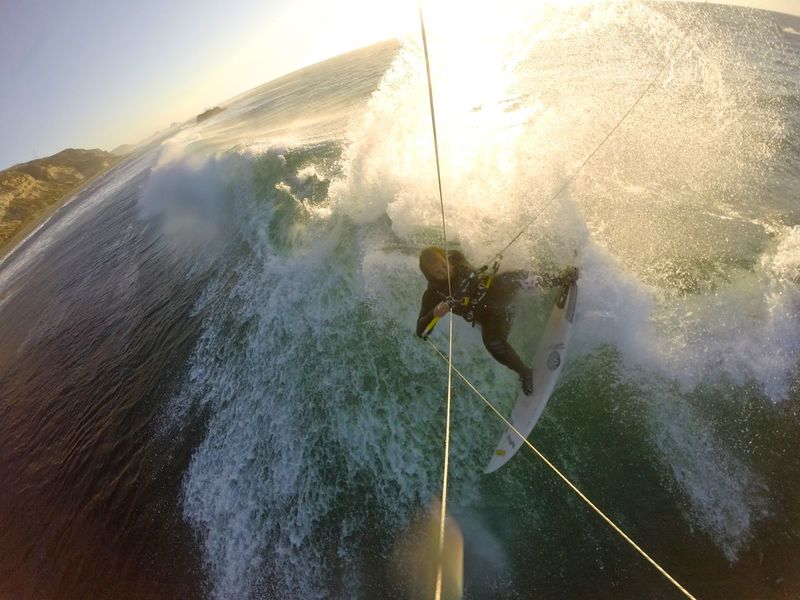 The main spot is right in the front of the village and is a perfect sand with rocks point break, with really clean water and fast and powerful lefts. The wind is really good and steady on the outside, but gets really gusty inside the bay so on smaller days is more demanding to surf with the kite.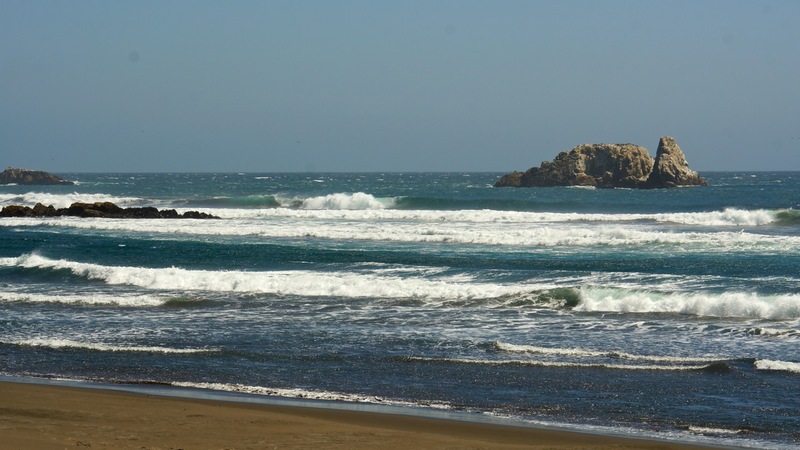 When the waves get smaller the best opition is Pupuya, a beach break 10 minutes from Matanzas. There is always a wave to play on there, and it's a really good spot to do some high jumps when windsurfing.
There is a bunch of other spot options in the region, so it's always a good idea to talk with the locals to get the best conditions. Beware that this is an area with many hazards, so my advice is to have more people with you or surf the more unexplored spots. Kiteboarding with a local rider is always a great way to avoid trouble.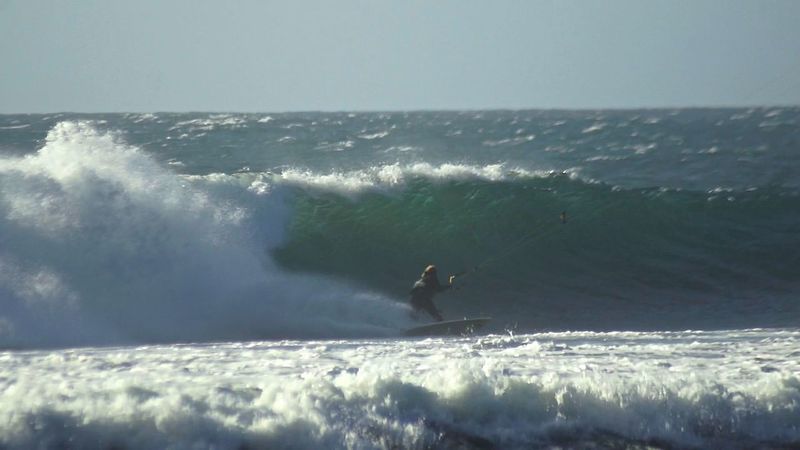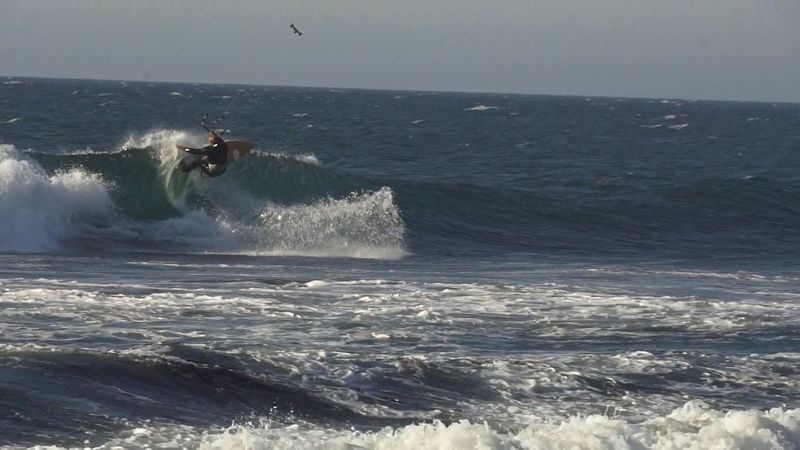 So we kited for 6 days straight and also surfed some clean mornings, exploring a bunch of empty breaks and also the more commom ones. Waves were 3-7ft and winds from 18 to 30 knots.
The best 2 days we had were when we we scored a remote left point break with waves over 2 meters in the sets. Really fast, barreling lefts and the wind was reaching 30 knots. We kited for 4 hours straight, just the 3 of us, finishing the session at night with a full moon on one side and a crazy sunset on the other, and us in the middle of it on a remote beach, screaming and saying thanks for being there!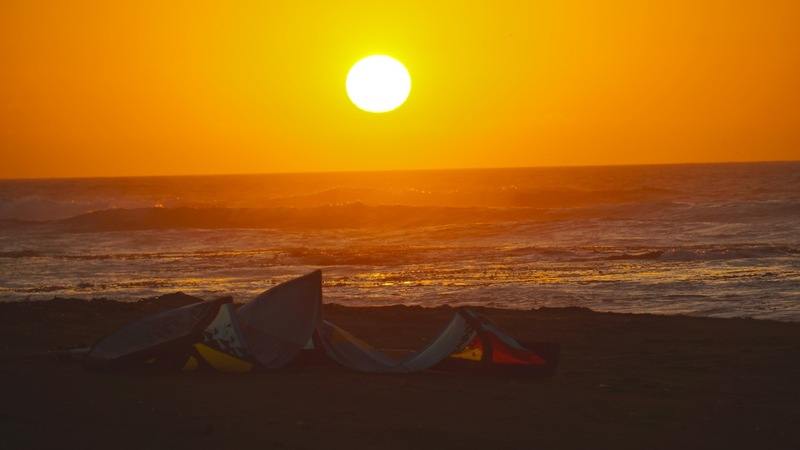 Not all days were fun… as I was pulling into some barrels, I dropped the kite and got pulled into the reef and the giant seaweeds. I did not hurt myself but was all tangled in the reef and spent some time trying to get out, and then in the sand fixing my lines. I did it four times, and in the end the other guys were laughing at me, saying that I was the Cochayuyo reef king. So in some spots it is not a good idea to drop your kite…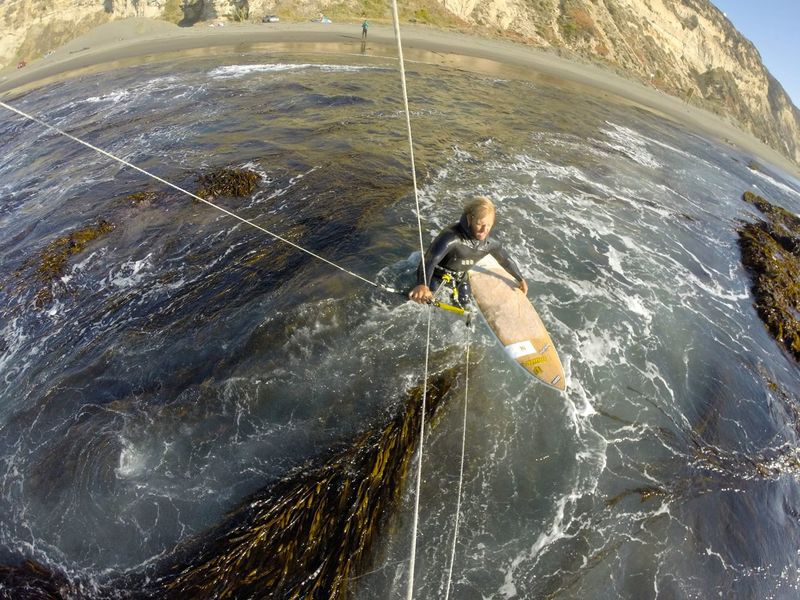 My advice for those who want to go explore the cold waters of Chile is this:
Take a thick wetsuit (two even better, to have a dry one for the next session), boots, hood (early mornings and late afternoons are demanding ), board leash (even for kiting), some thick jackets and some winter clothes (for the night), a good sun cream (the days are really sunny and dry), kites from 12 m to 6m, exchange some money before you go to more remote spots (they prefer local currency) and keep an open mind when exploring this beautiful country with so many great conditions for board sports. Also try the local food and wines, they are great and cheap!
After so many great days of action on the water and cool vibes all over, it was time to get back home to the family, and let my body rest. It was a great trip, and even better to share great moments with local friends and connect with the raw and beautiful natural landscape of this great country!
A special thanks to Diban, Alex and Tatan (Roca Cuadrada Hostel) and all the other locals for sharing their country and those great moments with me!
Words: Maurício Pedreira
facebook.com/pedreirasurf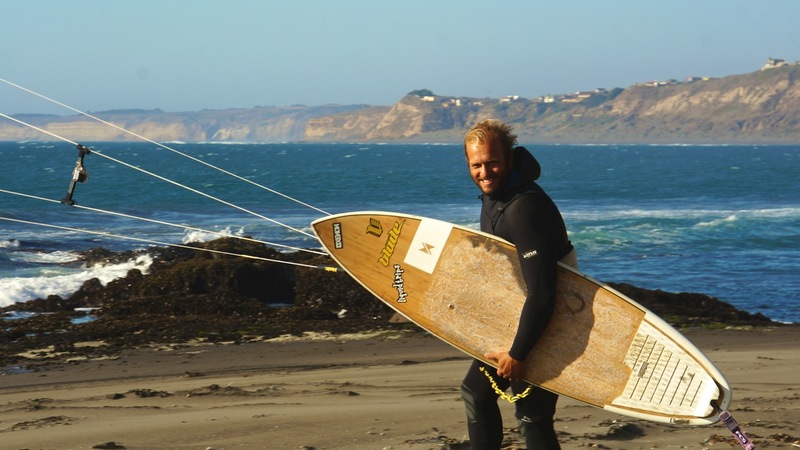 To ride spots like these and more, visit www.kitesurfholidays.com