The Gulf Stream Challenge, presented by Epic Adventures
On Saturday, December 16th 2017 history was made as Nick Ziegler, Rich Gardner and Damien LeRoy were the first to kiteboard though the Gulf Stream, crossing the Atlantic Ocean from Florida to Bimini, Bahamas by Hydrofoil. An international adventure and challenge never done before on a foil.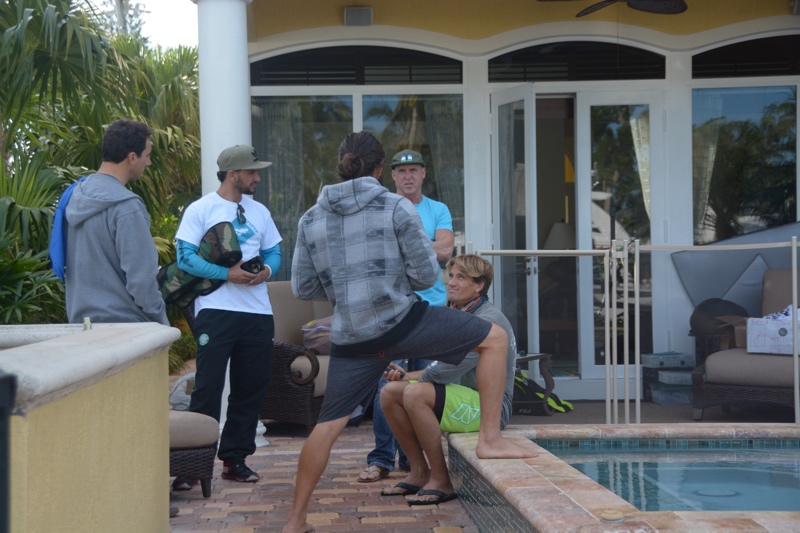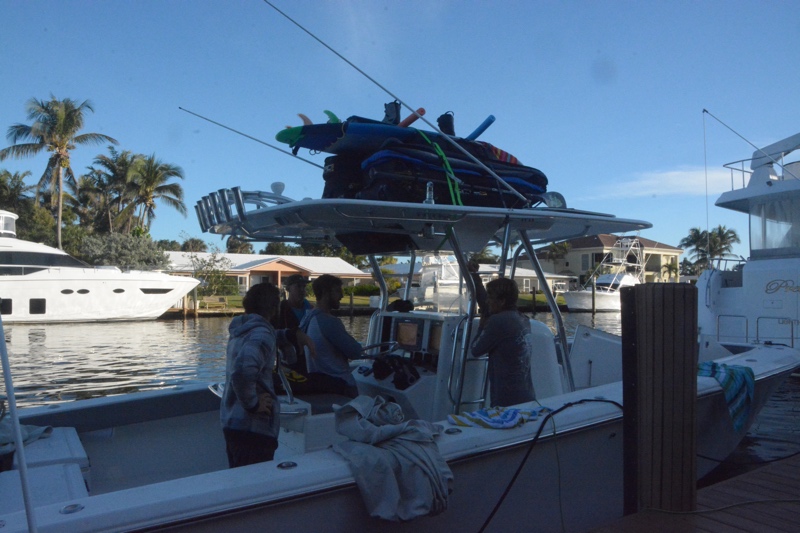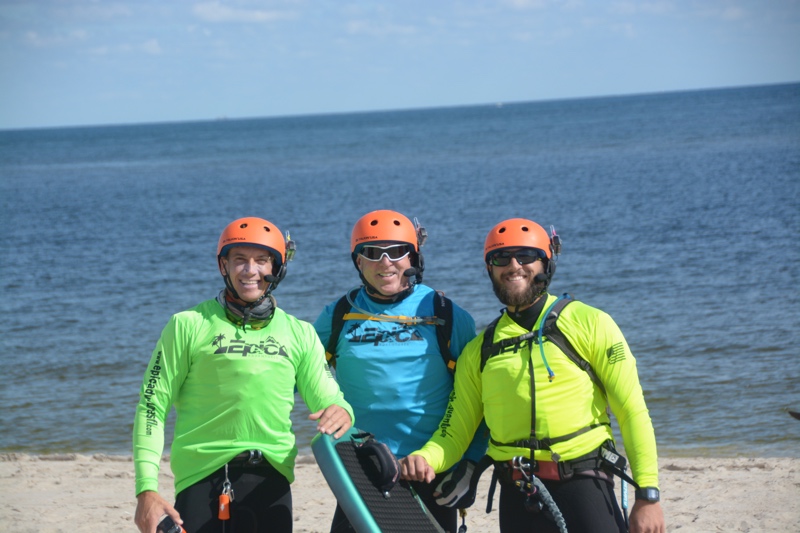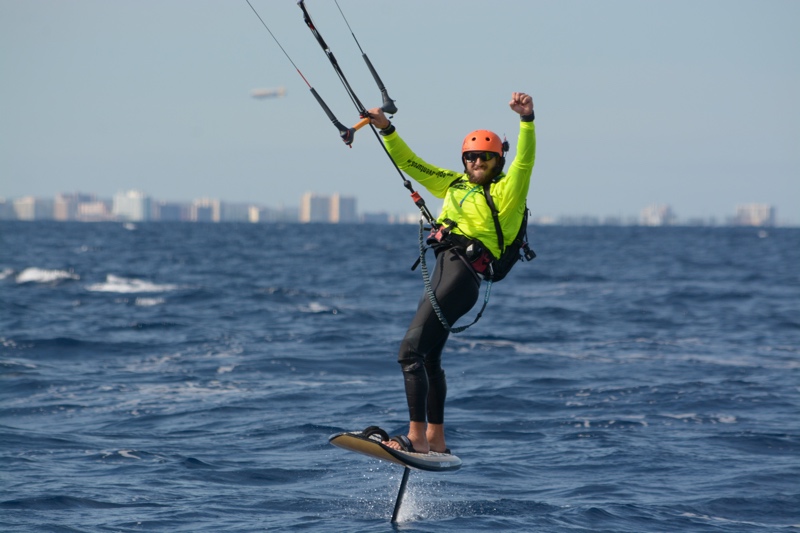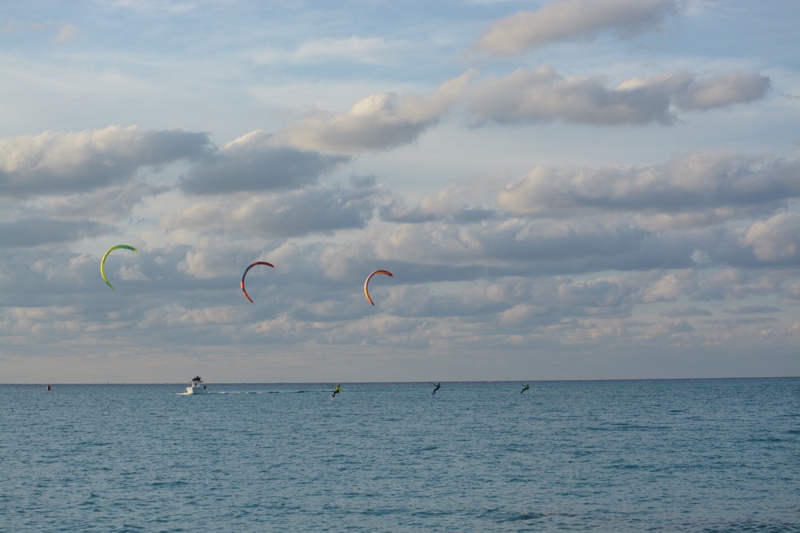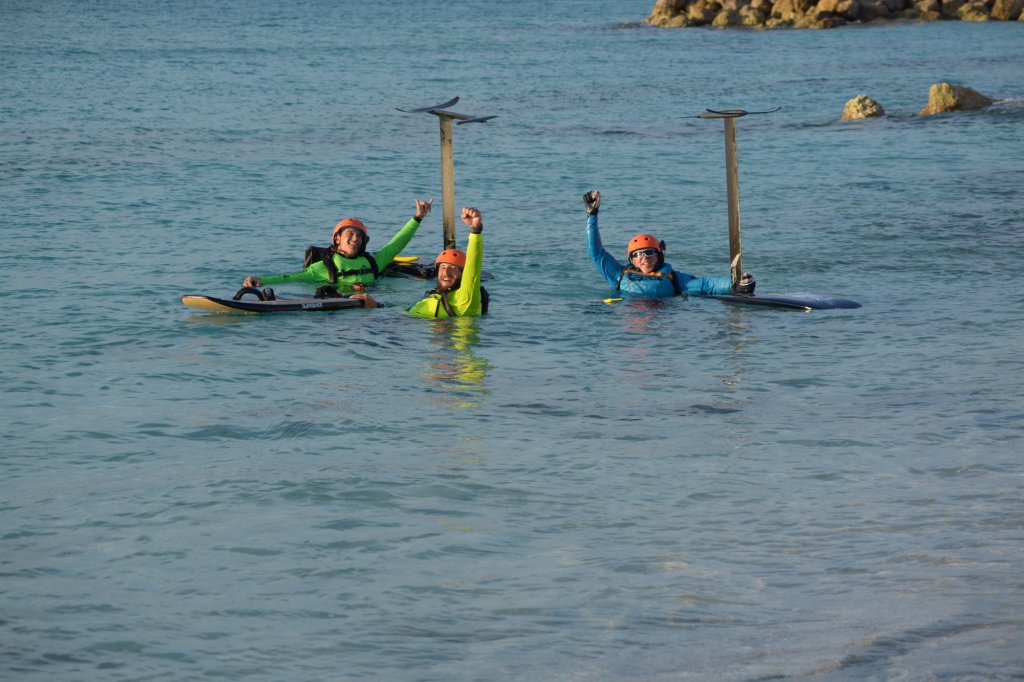 Conditions that day were questionable but the team was ready for action. A small cold front was passing through that day. The big question was when? Florida marine forecast showed winds of 10 to15 knots seas 1-2 feet.
At 12:24pm Nick hit the water winds of 5mph and well lets just say, keeping a kite in the sky was almost impossible. Nick, Rich & Damo all riding 15 meter Cabrinha Contra kites managed to get up on foil. Everyone questions whether they would make it 1 mile, yet alone 63 miles to the Bahamas.
During the 4 plus hour adventure fighting body cramps, marginal winds, excessive winds, tankers, seaweed lines, and the ultimate wonder of what was lurking below. The three adventurers hit land fall at 4:41pm at the beautiful beaches of Bimini Sands Resort.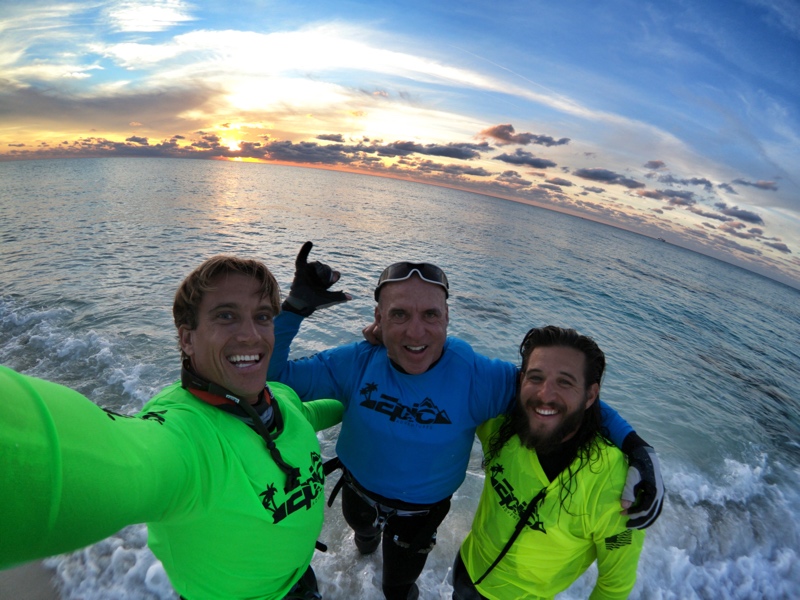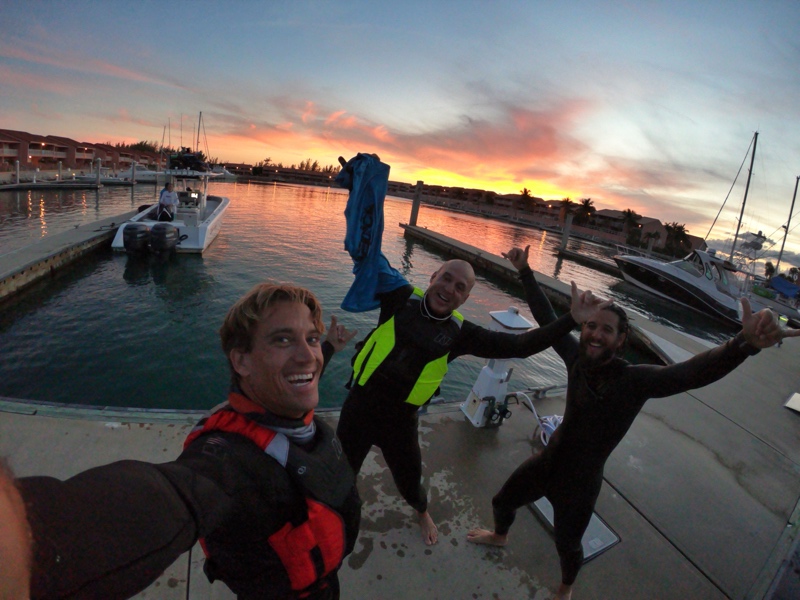 Here are a few words from the adventurers after finally landing on Bimini beach.
Rich Gardner, 56
"I am getting to old for breaking Guinness records! I started cramping on the first dive of the kite!"
Nick Ziegler, 30
"I just wanted to prove that if you put your mind to something accompanied with pride, determination and hard work you can achieve anything."
Damien LeRoy, 36
"Time is so precious, live now as tomorrow may never come! Believe in yourself and anything will be possible."
The Stats
Saturday, December 16th 2017
Leaving from: NE 16th street / Pompano Beach, Florida
Arrival: Bimini Sands Resort Marina / Bimini, Bahamas
Total time: 4:17min
Total miles: 63.4
The Team
Riders:
Nick Ziegler
Rich Gardner
Damien LeRoy
Team:
Grace Gonzalez: Video Productions
Antonio Marques: Marketing, Drone
David Daniels: Photographer
Chelsea Mercedes: Logistics Coordinator
Keith Willard: Captain
Mike Meskauskas: Transportation/GPS
Sponsors:
Rich Gardner- Contractors Painting & Waterproofing Inc- Fuel- $600
BbTALKIN USA- Sabrina & Mark- Communications headsets
PKS Distributions- camera mounts and other misc
Bimini Sands Resort & Marina "Douglas Norris"
Bob Ziegler- Ziegler Builders Inc- $200
Chef Karina Rizzo- Mr. Pasta Catering- Food
Grace Gonzalez- Video equipment
Keith Willard- 34' Venture
Antonio Marques- Photo and video equipment
Dave Daniels- Photo equipment
Shaun Bennett- Lift foil board
Mike Meskauskas – Transport/ GPS