It's 7:30am on Friday morning, and the first characters we'll meet on this adventure are waking up feeling refreshed and ready for the journey ahead. There's only one problem: the plane left an hour ago. As the gravity of their situation sinks in, the phone rings…
Meet Ben, experienced kitesurfing enthusiast, and Jake, experienced alarm clock operator. On the other end of the phone are the rest of the Gillespie family; Alex – kitesurfing expert, Oli – more comfortable with a keyboard than a kite, and Reesa and Lino, supportive parents and team cook, driver, kite launcher and photographer rolled into two.
With them are Sam, an upwind legend; Matt, who's flown a kite once (making him roughly as experienced as Jake and Oli), and Nathan, who's never flown one at all. Last but definitely not least is Charlotte, team Gillespie's number one fan, and a fundamental component of their inevitable success.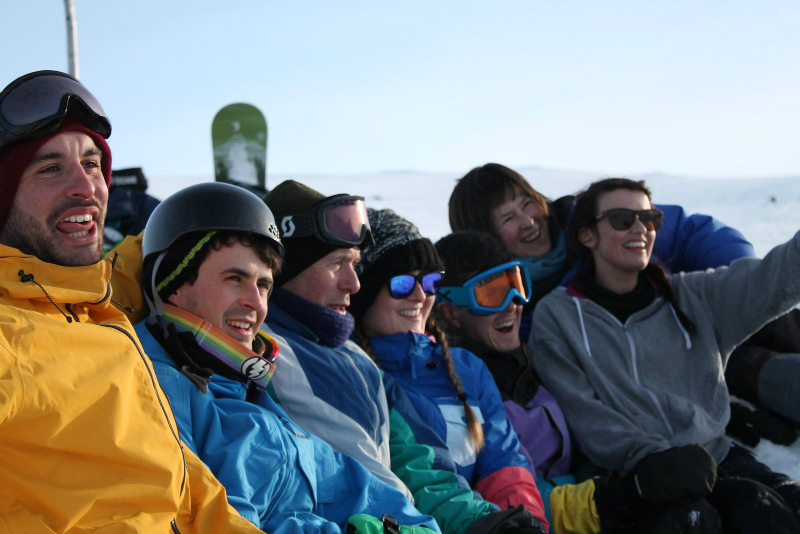 Ben, Alex, Jake, Oli and Matt all have tickets to the Red Bull Ragnarok, a name plucked from Nordic folklore detailing a war between the Gods. This time they will be up against the Gods of winds and snow. Sam's on the waiting list, and hoping to score a last minute spot before registration on Thursday.
Following the above, Ben and Jake also now have significantly lighter wallets, but have arrived to meet the rest of the gang in Oslo just 4 hours behind schedule.
After picking up the sweet whips (a Volvo v60 and a cheeky Japanese import), the gang embarked on the epic 6 hour adventure to Geilo (thanks to Norway's audacious speed limits).
Upon arrival the guys light the fire and commune around the laptop for their first snow kiting tuition. Snowkiting basics: Volume 1, shot approximately 30 years ago, gives them a dubious introduction to what the sport really entails. With live demos from Benno, they are on the road to becoming the riders they came to Norway to be.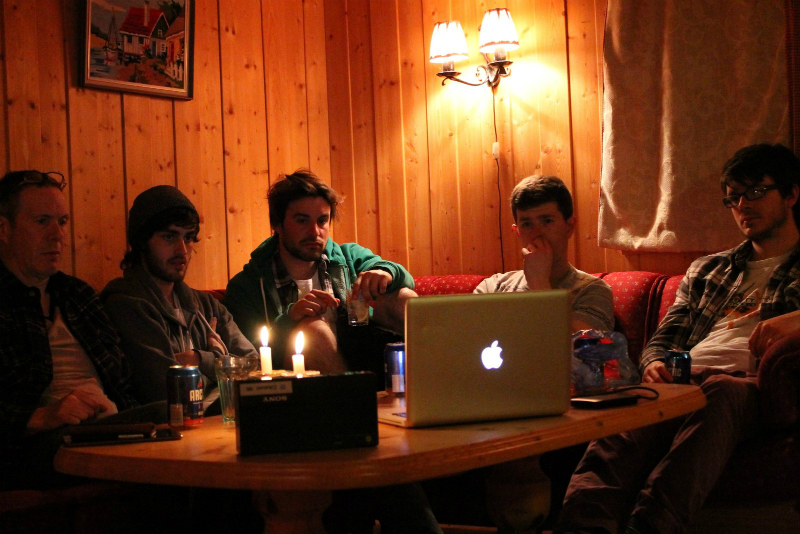 First day on the snow
Up at 11am, and on the snow by 4pm; it's fair to say the group is taking a relaxed approach to training. Word on the street was that there wasn't much wind anywhere on the Hardangervidda, but a little spot just past Haugastol might have enough to fly kites. Bordered by power lines and the road, and big enough for 10 kiters at a push, that's where our group got their first taste of the action.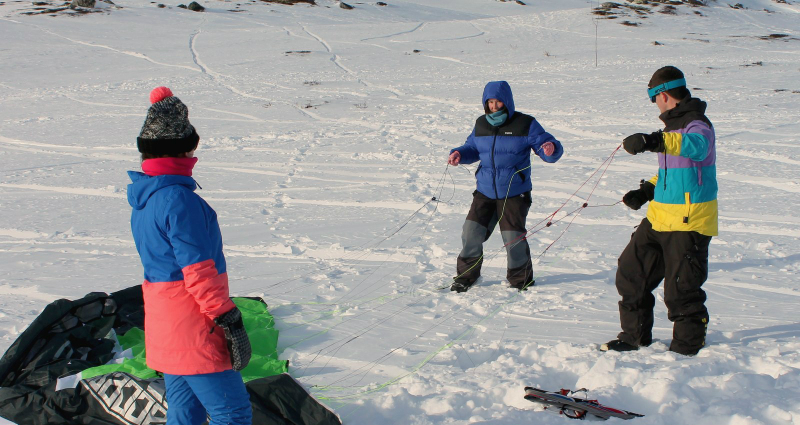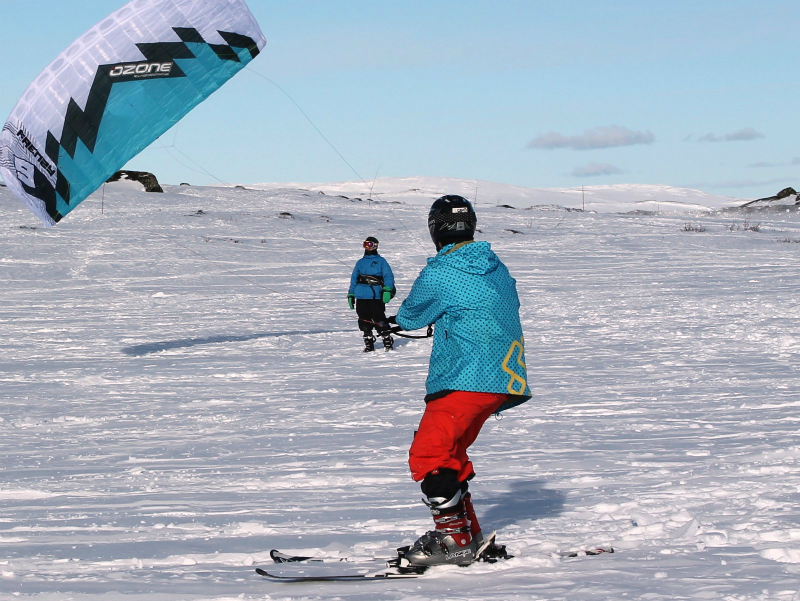 To round off this update, here are a few quotes from the first timers:
Matt: Snowkiting to me is like… church. Like church is to other people. There's just no friction. I feel like I'm flying.
Jake: Snowkiting sparked within me a passion that has laid dormant since my World of Warcraft subscription ended three years ago. Stoked to have done my first upwind tack.
Oli: Hot launch, check. First unhooked experience, check. Check your bridle, double check. Can't wait for day two.
Nathan: The one thing I took away from Snowkiting basics: Volume 1, is that right is left, and left is right. This dramatically limited my progress for the first 2 hours. I have no idea what they were going on about. I'm fine now. Sign me up for the Ragnarok.
Back in touch soon.
Ben
If you missed the first intro feature on the Gillespies, catch up here: www.thekitemag.com/news/ragnarok-gillespies