ION always have us in suspense with the release of their products. Creativity drives excitement. This is nothing less… check out the newest to the ION lineup…
---
Just another wetsuit?
It's not the suit, it's the Graphene."After updating our premium wetsuit lines SEEK and AMAZE Select with Graphene inner lining, we can now disclose scenes from our secret research lab. The video gives a glimpse at how the ION scientists come up with cutting edge technologies year after year. Two-times wake-boarding world champion Dominik Gührs was among the first ones to be introduced to ION's latest innovation. Thanks to full Graphene coating Select wetsuits are the warmest wetsuits we ever made. To help Dominik and everyone else accomplish any mission – with a wink. But see for yourself…
WHAT IS GRAPHENE?
Graphene has been considered a 'miracle material' since its discovery and sounds more like science fiction than reality. Made up of a single layer of carbon atoms arranged in a hexagonal pattern like honeycombs, it's not only the thinnest material in the world, it's also one of the strongest. Compared to steel, for example, graphene is two hundred times stronger; it is also harder than diamond. One square meter of graphene weighs less than a milligram and is a million times thinner than a sheet of paper. Due to its physical structure, graphene has unique properties that exceed anything previously used in wetsuit technology. Graphene heats up faster and stores this heat much longer than other inner linings, offering optimal thermal properties. Another advantage of the two-dimensional construction is its high flexibility and stretch. Besides, the extremely strong carbon bonds make the material extremely robust.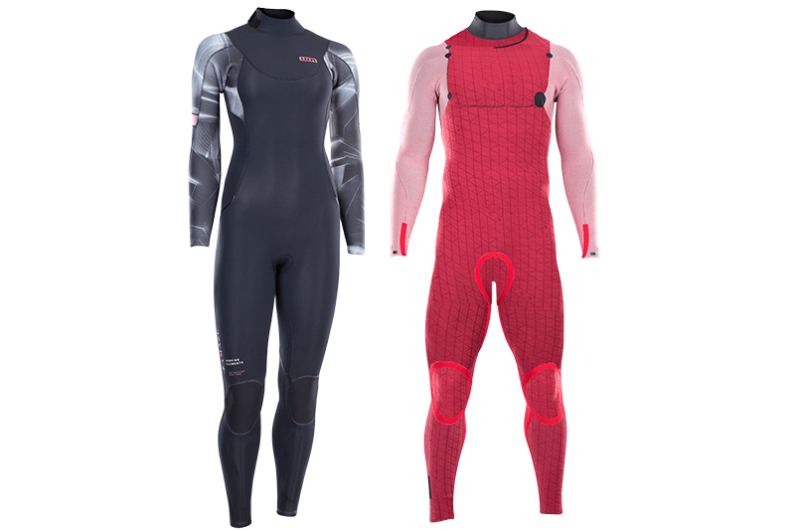 Find more out at ION