A day in the life of a young kiting girl.
Midway through our morning interview, ten year old Mikaili Sol decides to open a coconut. There is no wind today, the sun is burning off a day and night of heavy rain. It is low season at Vila Bela Vista, Prea, Brazil. Mika disappears for a few seconds and returns with four baby coconuts, a machete and a smile as warm as the Ceara sun. Watching a ten year old open a coconut is a joyful sight.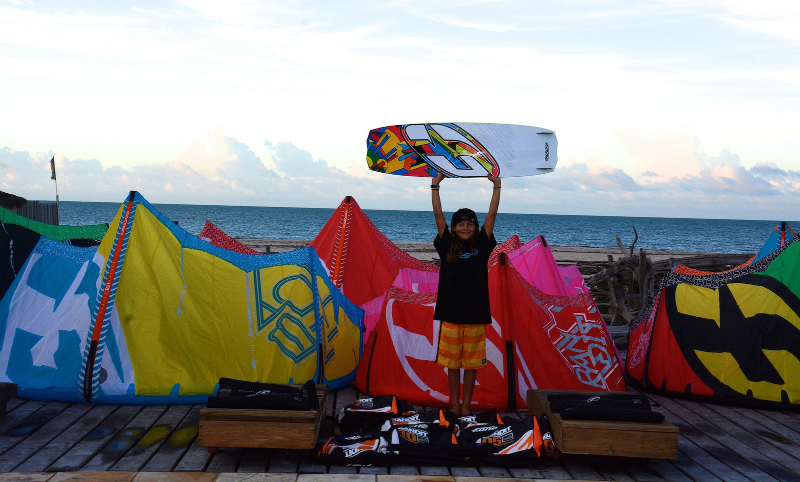 Mika lives in a hotel constructed by her parents between sand-blasted dunes and a glorious trade wind. With the hard work and profit of establishing the first local kite-schools, the hotel, Vila Bela Vista was built, the family and mini-resort are young, still finding their niche. "I love living here, I get to meet new people all the time, from all around the world. And home-schooling is cool! We pick our hours. I get to kite almost everyday." Mika says, slurping down the coconut juice.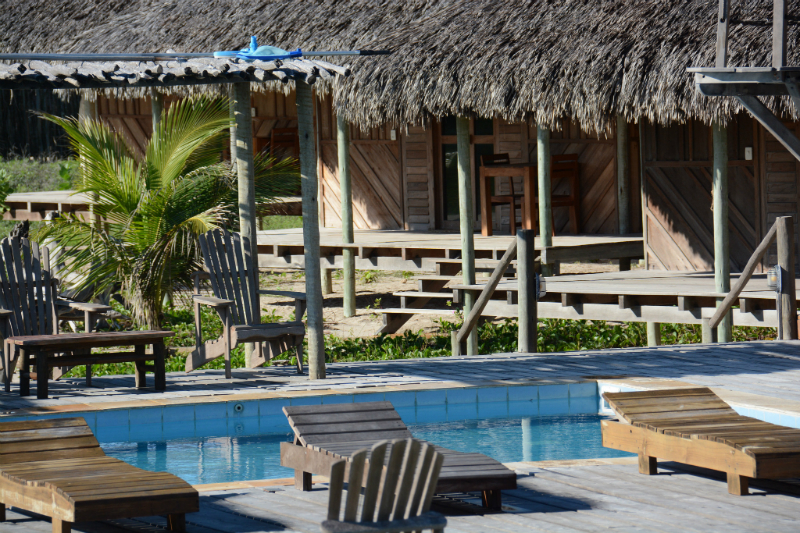 Prea, a tiny village, home to a few hundred local fisherman, is still being discovered by kiters. Most of the locals live off-grid, the internet is still arriving, and the markets sell mostly dry goods, hardware and local fruit. Since the kite invasion, mostly foreigners and ex-city dwellers have bought land and installed infrastructures catering to tourists looking for a quiet hide-away to contemplate falling Caju nuts and stroll with the cows and donkeys who graze the beach. A place to kite.
If you want loud music, dune-buggy trips, Forro dancing, sushi, air-conditioning and cable TV, go to the international destination Jericoacoara, 12 kilometers down wind, which was once a rustic and off the beaten path, maybe 15 years ago.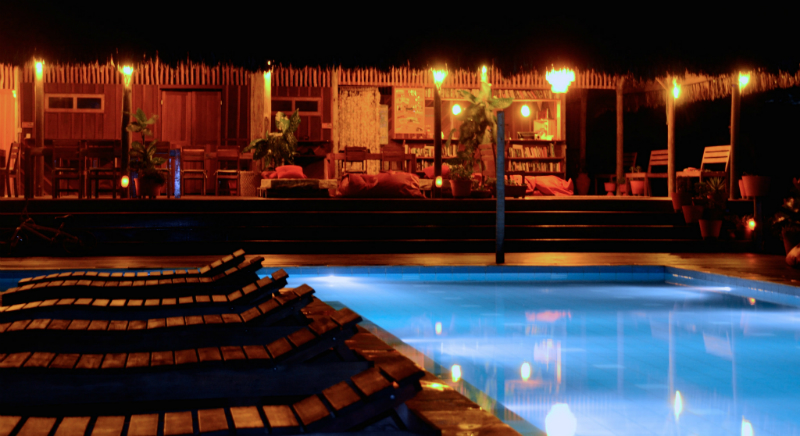 At 6, Mika was begging to go kiting, from the shore the dancing colors inspired dreams of flying. Her parents made her wait until 8 before enrolling her with a local instructor. A month later she was pulling tricks that fishing seagulls envy and astounded both family and instructors.
"It is important to have good equipment and an experienced teacher, who is certified and has taught children before. Safety is every parent's number one issue. So not just any school." says Jodi Thompson, Mikaili's mom, once a highly-competitive US gymnast, who back in the day toured a motorcycle through The Americas before buying a small local plot to settle. "We live in such a small town. She is not exposed to much. Kiting is opening her world. It brought her to Spain, we're going to France next month. She is seeing that there are other things out there.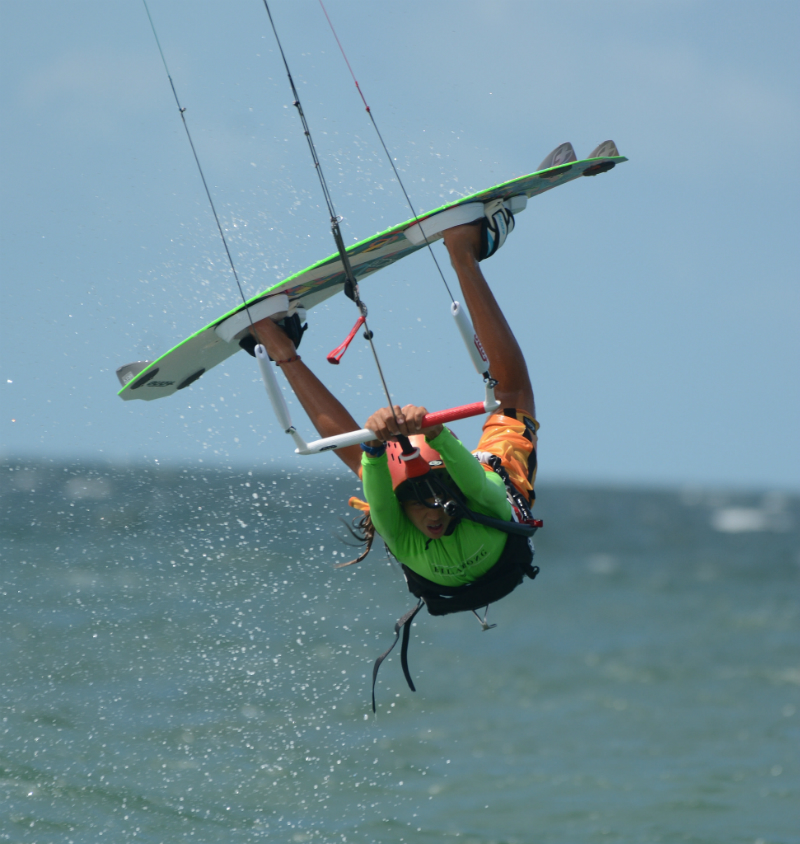 "The challenge is she trains in heavy winds, 25-30 knots+ daily, and waves, but kites are much safer. My biggest fear? Nothing really, except she has no fear," Jodi adds, the family laughs. Marcio, her dread-locked, soft spoken father from San Luis, a few hours up the coast, tells a story of an accident where he broke his hips and was off the sea for a year. "I was caught on a 16m kite and the wind caught me, there was 8 knots then 35 knots in a minute, one jump and I flew flew flew, dragged down the beach into a buggy. But with the gear now, that can't happen, well…"
In 2014, Mika was the youngest ever to pass the trials to compete in the PKRA Barra Grande, another Brazilian Kite mecca, three hours north in neighboring state Piaui. At first the organizers believed she was too young and the wind too strong, as others who had come to compete were reluctant to enter the water. But when Mika pulled an F16 in 30 knot wind right in front of the commentator's table (who went wild on the microphone), there was no doubt a prodigy had taken to the stage. "The first time I saw Mika in Barra Grande, I thought 'wow, this kiter is amazing'. I had no idea she was just a 9 year old girl until I met her parents much later" says Reinaldo Torres, 38, from Margarita Island, Venezuela, who has been training her since November 2014.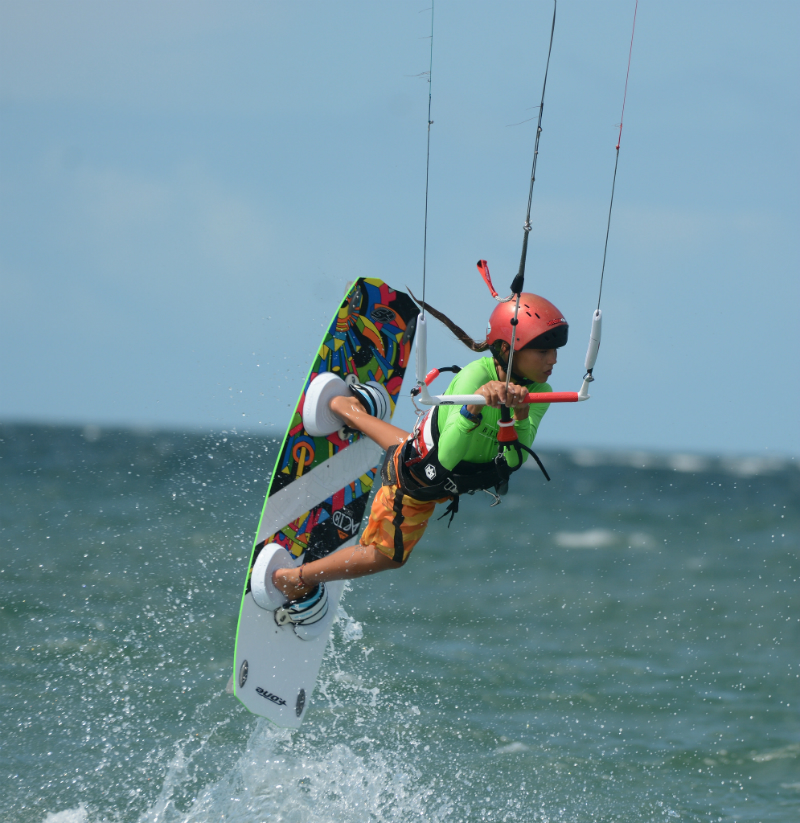 "Before she got sponsored by F-One and KiteSista, she was just playing on the beach with no worries. Now we are trying to add some discipline into the mix. That is the challenge of coaching a child, keeping the fun while injecting discipline." They work on tricks on the water and supplement with functional training on land, trampoline, slack line, swimming and lots of yoga. "Mika has many opportunities, she is smart, friendly, kind, beautiful and full of talent, she has everything she needs to become a leader in the kite world. I love working with her."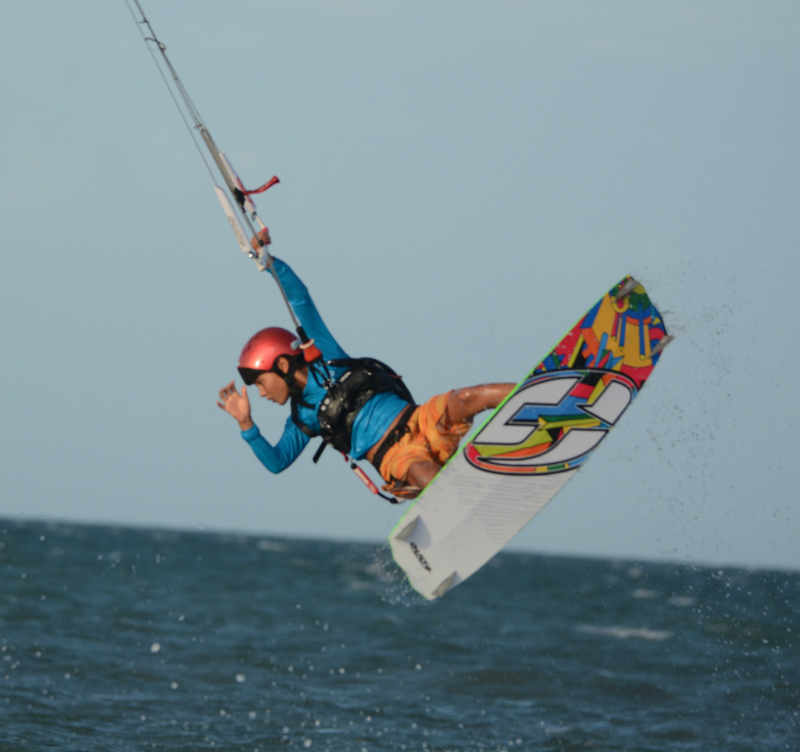 A blender breaks coach Reinaldo's silent pride, açai appears. I turn to Mika, What do you think about when you are kiting? "Doing tricks. I don't think about much. Just doing tricks. Once you learn it's easy." I ask her what she learned at her F-One training camp in Fuertaventura, Spain… "Wow, it was so much fun but cold water, I tried a wetsuit, doesn't hurt as much when you crash but I didn't want to crash because the water is cold."
When not on the sea or in class, Mika loves riding her horse and motorcycle. It is almost impossible to keep her and her little brother out of the pool. They ping-pong back and forth between English and Portuguese – a completely bilingual family. "I wake up and eat breakfast, then check out the wind."
It is hard to imagine a more idyllic childhood.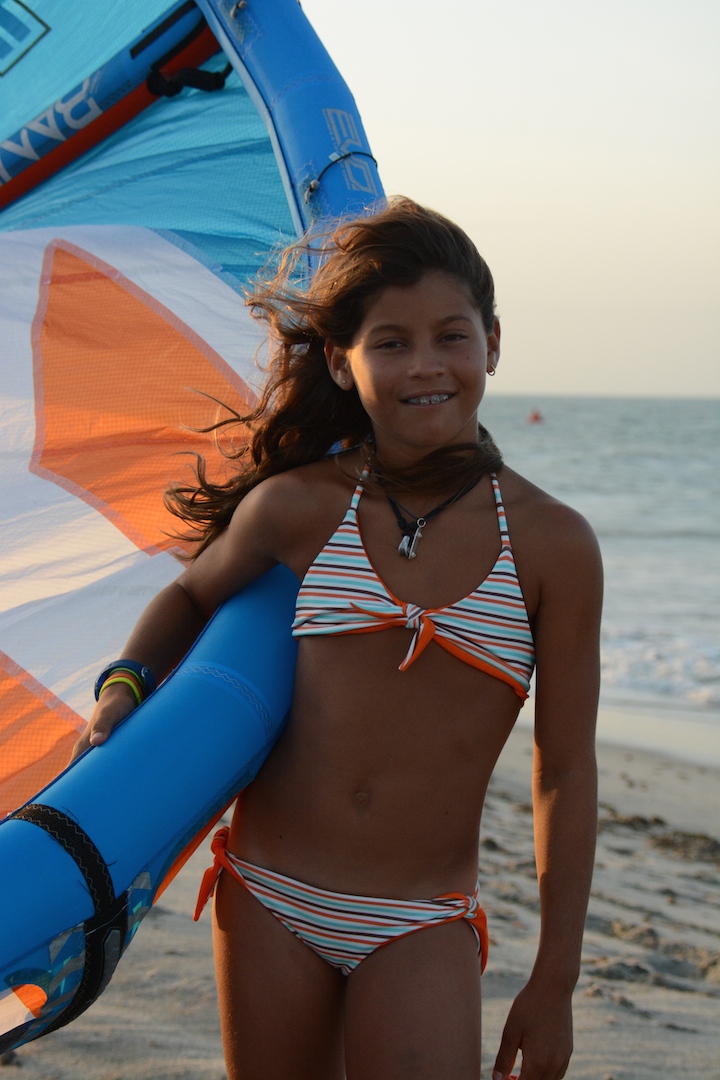 "Going to championships is super cool!" In April, Mika will compete for the first time in the 11th European Junior Freestyle Kitesurf Cup in St. Pierre la Mer, France. In June, she will be participating in the PKRA Junior World Championships in Costa Brava, Spain. I ask her if there is anything she would like to say to the world – "Watch out I am coming!" she proclaims in a cartoon voice, raising her arms up, a bit-sized champion, somehow prematurely aware that humility is part of the puzzle. It is refreshing and rare to see such a grounded young athlete.
"You can kite all your life. We have a guest, who is 78, he comes every year. Kiting is meditative, so peaceful, you are one with nature, one with the wind" adds her mother Jodi before heading back to the never-ending hotel duties, "it has to stay fun, it has to stay exciting."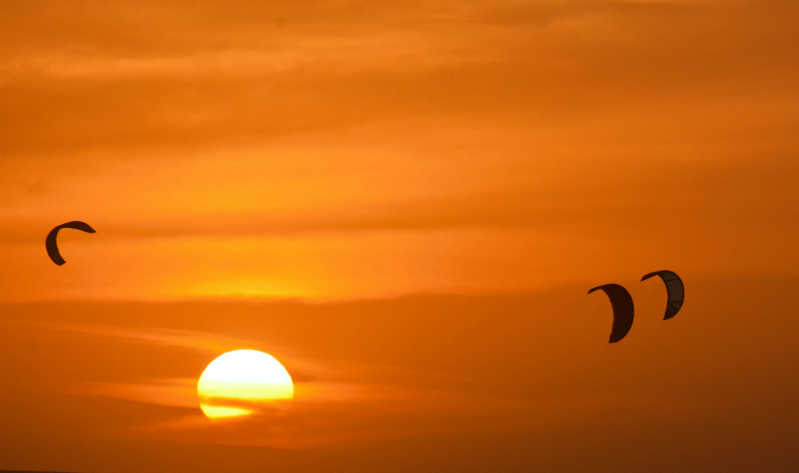 Just before lunch, as I wrap up my questions, an afternoon wind is beginning to stir, bringing an almost frenetic energy to the empty horizon. Mikaili Sol is doing sun salutations with Reinaldo, she is focused and her thin body elastic. Her sun and sand blasted hair covers her face.
The session ends and she hops on her yellow BMX bike, ripping through the sand in the direction of the trampoline to play with her little brother, a vision of natural childhood joy, which is the secret of any World Champion.
Words: David O'Connor
Further Links:
Mikaili Facebook | Mikaili F-One | Mikaili Kitesista | Vila Bela Vista