Offshore Odysseys, operator of the Best Odyssey and the Cabrinha Quest has announced the launch of the Cabrinha Quest II, a continuation of the acclaimed seafaring expedition which has taken its members to the most remote and dynamic kitesurfing and surfing locations around the world for the past 13 years.
Like the preceding expeditions, the Cabrinha Quest II will be a five year circumnavigation commencing January 2019. In each membership year the yacht Discovery will operate tours in two principal locations referred to as the Northern Tour (Northern hemisphere) and the Southern Tour. Members have the ability in each membership year to select their annual trip in either location. Destinations will include French Polynesia, Tonga, Fiji, Papua New Guinea, Micronesia, Marshall Islands, Australasia, Maldives, Madagascar, Mozambique, Cape Verdes, Norway, Iceland, the Caribbean, Japan…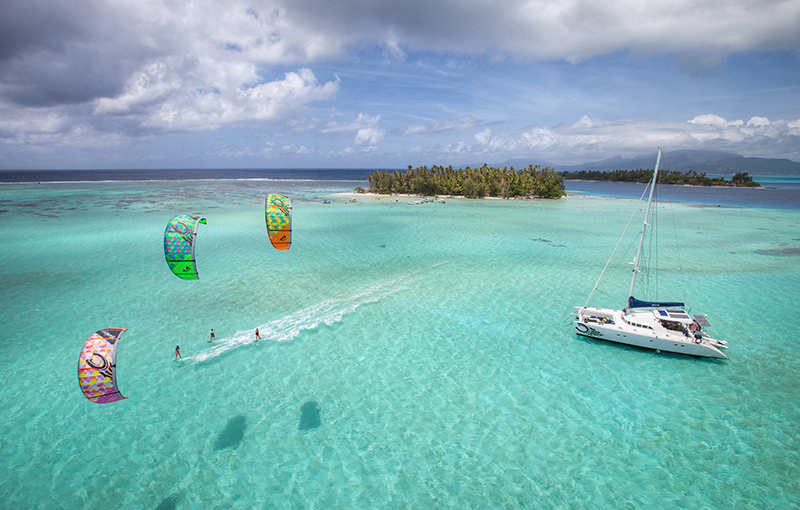 Offshore Odysseys is the world's most experienced operator of kitesurfing-specific sailboat expeditions; founded and operated by Gavin McClurg and Jody MacDonald. The Best Odyssey ran from 2006 through 2011 circumnavigating the globe, covering more than 54,000 miles and visiting over fifty countries. After a major refit the team then operated the Cabrinha Quest from 2012 through 2018 sailing more than 40,000 miles from the fjords of Patagonia through French Polynesia, the Marshall Islands, the Louisiades, Papua New Guinea and Palau to name but a few of the iconic destinations.
The vessel Discovery, a 57 foot customized Lagoon catamaran is currently going through a stem to stern refit which shall include but not be limited to new motors, electronics, rigging, an entirely new galley, refurbished staterooms, upgraded 24/7 sat/nav, full refurbishment of the main salon, and new gear from its partners Cabrinha, Patagonia and Garmin.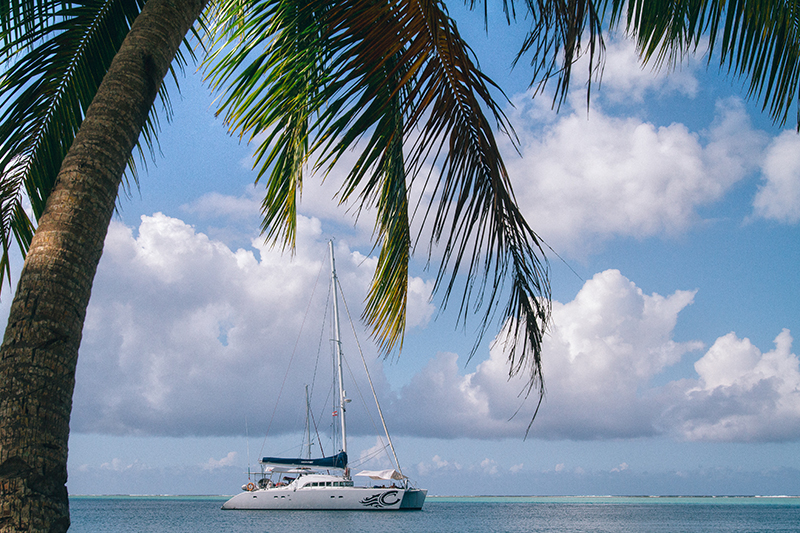 Offshore Odysseys and the Cabrinha Quest II is operated as a membership based program. Offshore Odysseys pioneered the membership formula as a means of better identifying clients that are like-minded and in doing so creates the best possible mix of clientele for each trip. A variety of membership packages are offered. These range from the Celestial program which gives the Members the exclusive use of the vessel, to 'Flex' packages which gives members the ability to have a single cabin in specific membership seasons.
Said McClurg, "We've learned so much in our nearly two circumnavigations and have such a loyal following that a continuation of the program made sense. I like to think we're not in the boat business or even the kite business- we're in the business of raw, life-changing adventure. We were the first, and to my knowledge no one has been able to copy our model or been able to provide something similar."
Memberships applications are currently being accepted. For more information visit www.offshoreodysseys.com.