Finally that day had arrived! Last year there was no wind to do the Spanish championship and this year the forecast was looking really good and I was feeling very excited to compete.
After 6 hours driving from Tarifa we made it to La Manga, Murcia, where the event takes place. The spot was looking really good. It's a big bay, and when the wind comes from the right direction there's only a little bit of choppy water.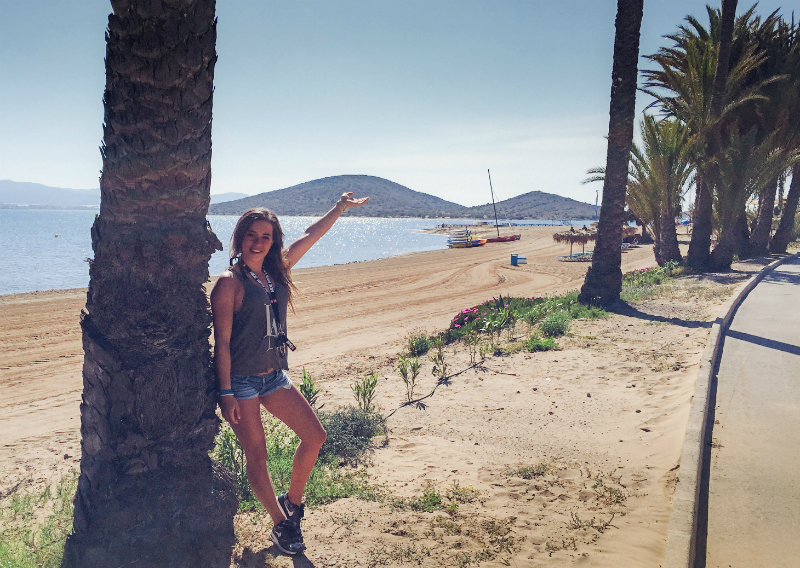 We started the competition on Friday and had to take advantage of that day because the forecast was looking the best. The wind started to pick up with light breezes so they started with juniors, and after that was my moment! There were 6 girls, and thanks to my good placing at the PKRA last year, I was pre-classified and I went straight to the second round, the semi-finals.
I had to compete with my 13m and the wind was going up and down all the time, but the heat went great for me and I won! I was already in the Winners Final 😀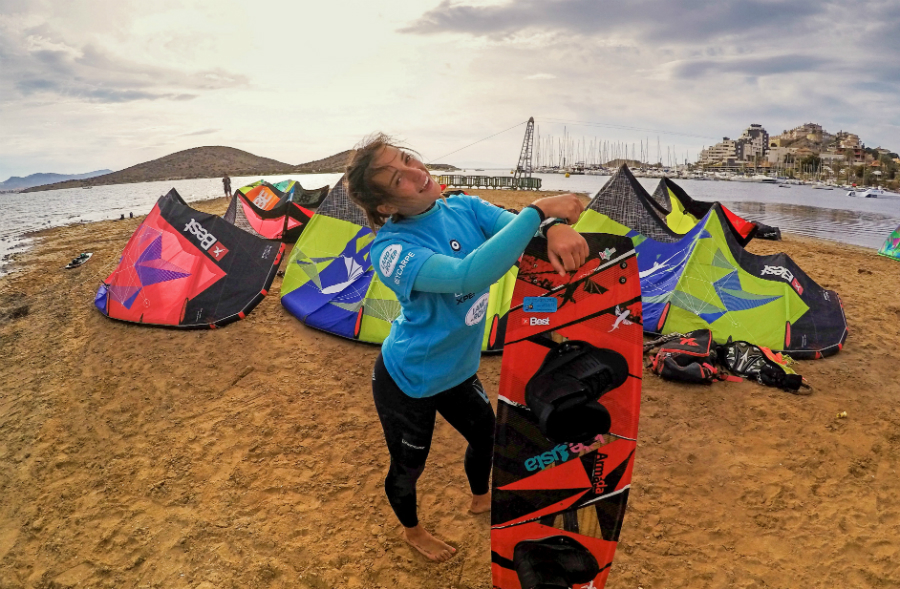 They continued doing the men's heats but the wind started to drop and we couldn't continue the freestyle so they started with Slalom. It was around 19:00 in the evening, so I decided to pack my gear and go to the hotel. Right after taking a shower, someone called me, "Rita, there is wind and they are going to start with the Finals". What? I thought it was a joke!
I quickly got into my bikini and suit and I went straight to the beach. It was over 20 knots! So I pumped up my 9m and waited for my heat. It was my turn around 20:30, the sun was falling fast and we could hardly see! It was fun. The wind was pretty strong and gusty, but I was happy with my performance. We needed to wait until the next day to know the results.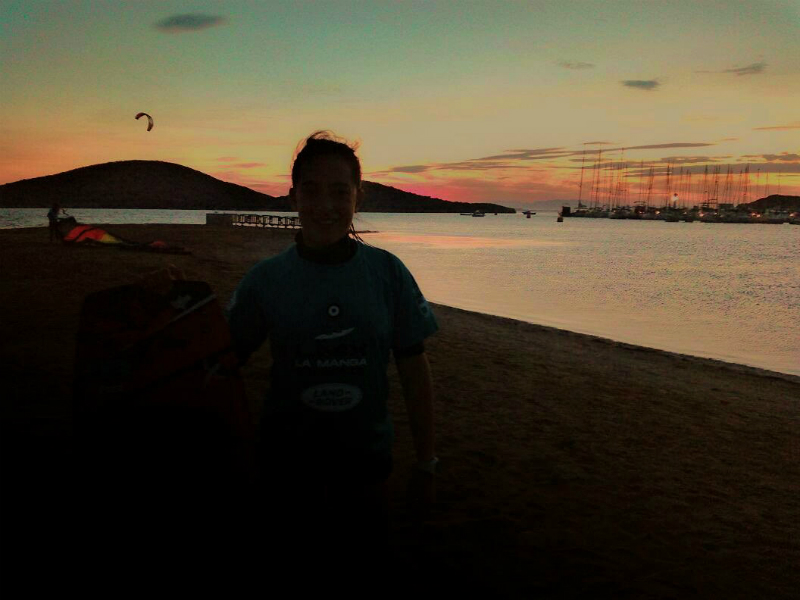 On Saturday there was no wind so they did some heats in Slalom and the wake competition. We could just relax and enjoy the sunny day.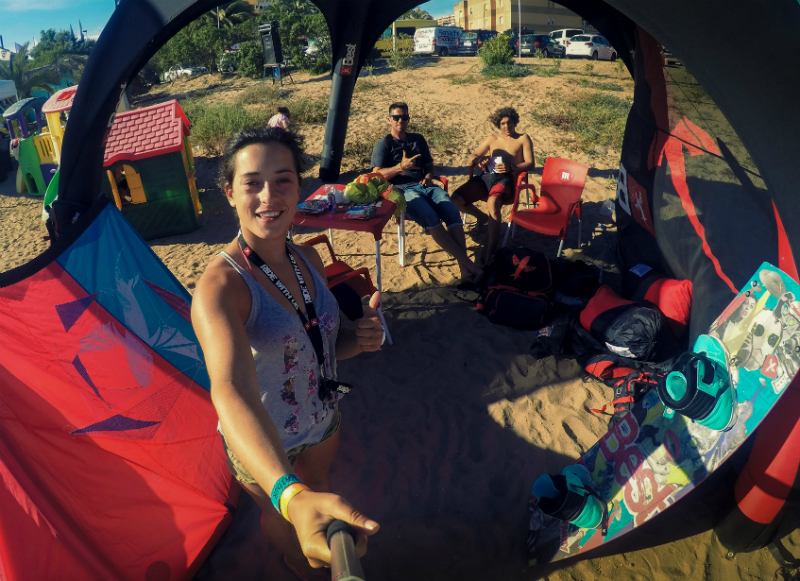 Sunday was the last day! There was a little bit of wind and they finished the senior freestyle, after that they wanted to start with the prize giving. I was very nervous, and excited to know the result of my heat!
When it was the time, they started with the junior's prizes, senior's and then the women's … I won!! I took the first place at the Spanish Freestyle Cup!!! 😀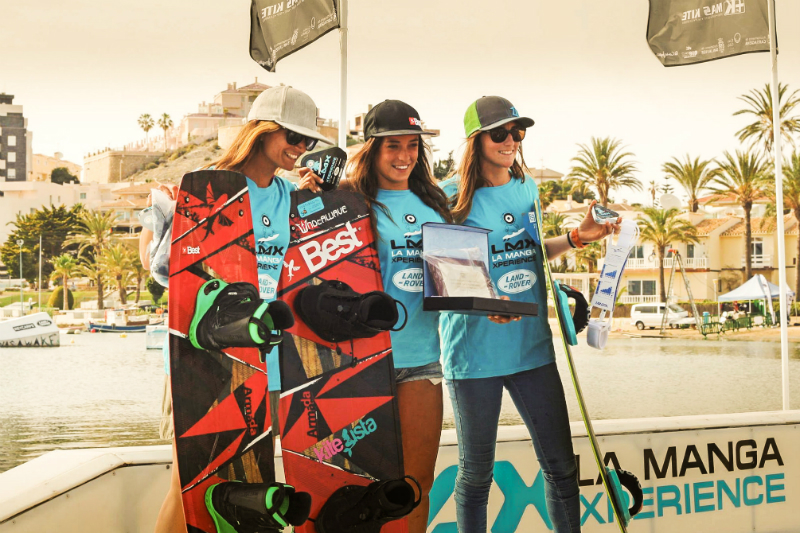 The other girls also did a very good job and it ended up being a spectacular event.
I was super happy, we had enough wind and finally I could participate in a Spanish competition! I was euphoric, my parents were also Spanish Champions (in windsurfing) and I was super happy that I've been able to achieve the same as them!
I will always have very good memories with me of this competition. It was an incredible event with amazing people. Until next time! 🙂
Rita
facebook.com/Rita.Arnaus.Kiteboarding