Picking up where Manuela left off with her latest blog, the Triple-S Invitational is now officially underway. After tough competition, the victors have been crowned from the Triple-S Open.
Katie Potter and Brandon Bowe win the coveted prize of the final two spots into the event and the chance to take home a piece of the juicy $40,000 price purse.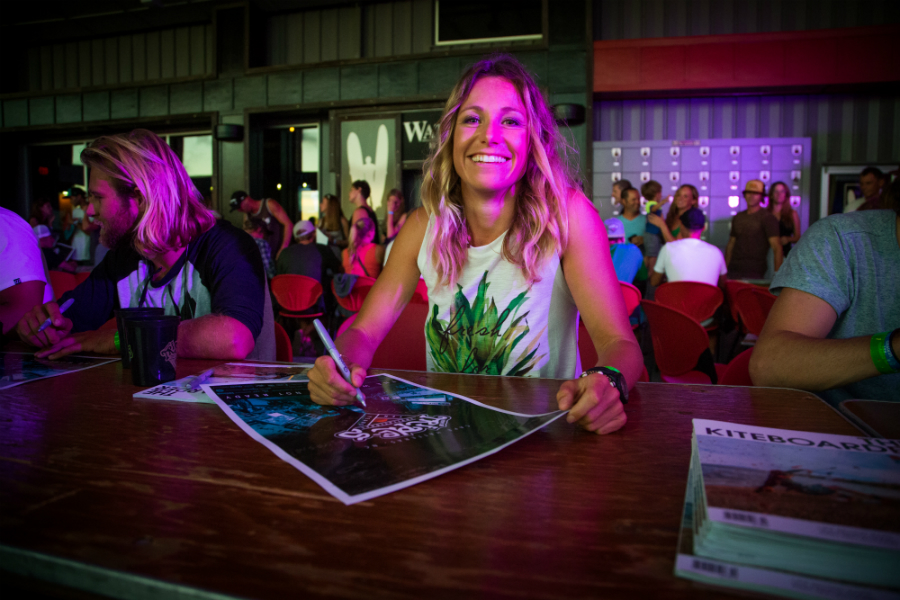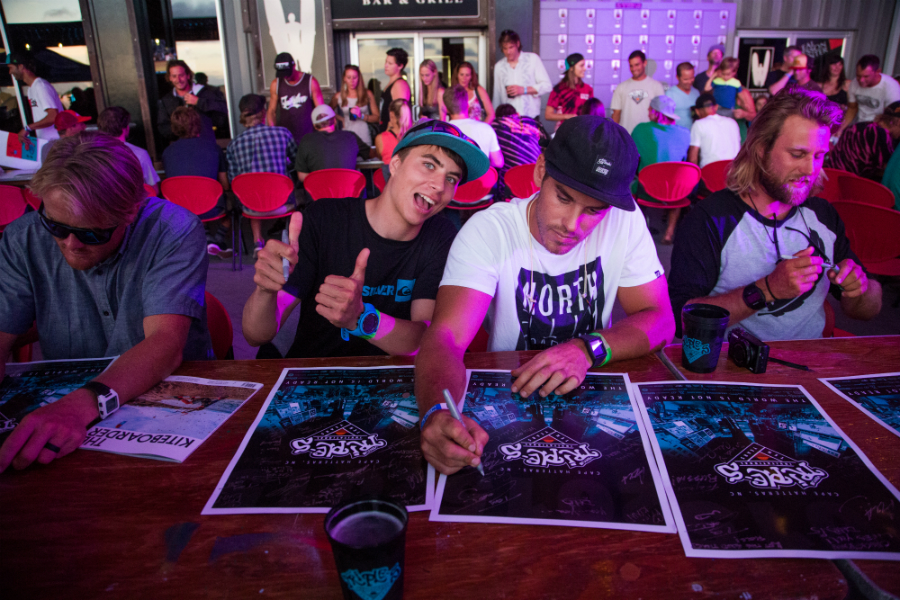 Just after the final runs of the Open event, the opening ceremony party kicked off to get things started in true SSS fashion and my personal favorite… with a party! Good food, tunes and dancing took over the back yard at Real Watersports; only the first of many great parties to come throughout the week.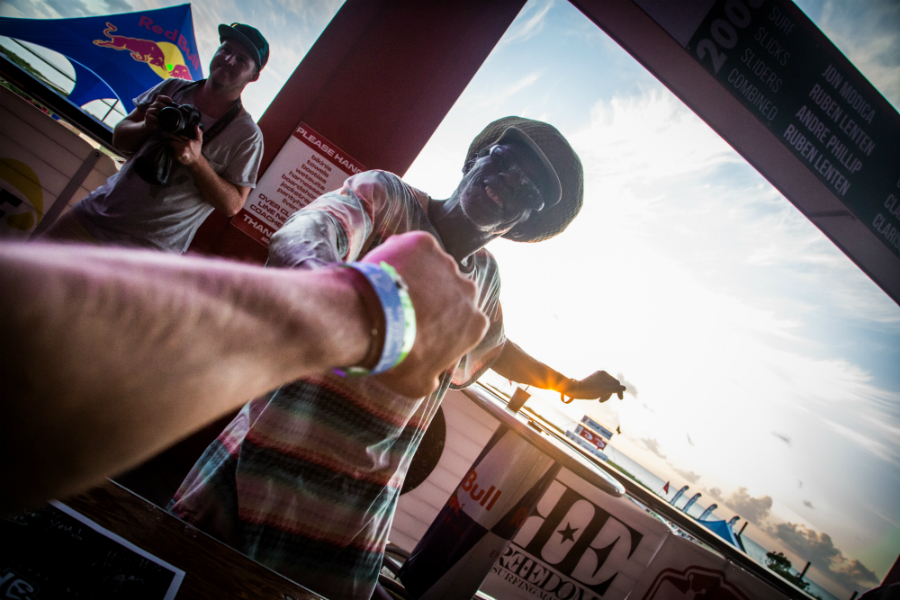 The organizers threw yet another curve ball into the mix for this year's event, announcing that in addition to the men's and women's disciplines there would be a third category this year.
In honor of a decade of pioneering, progression and tenacity, this third division recognizes a few of the riders who have been influential to the event from the beginning, the Masters.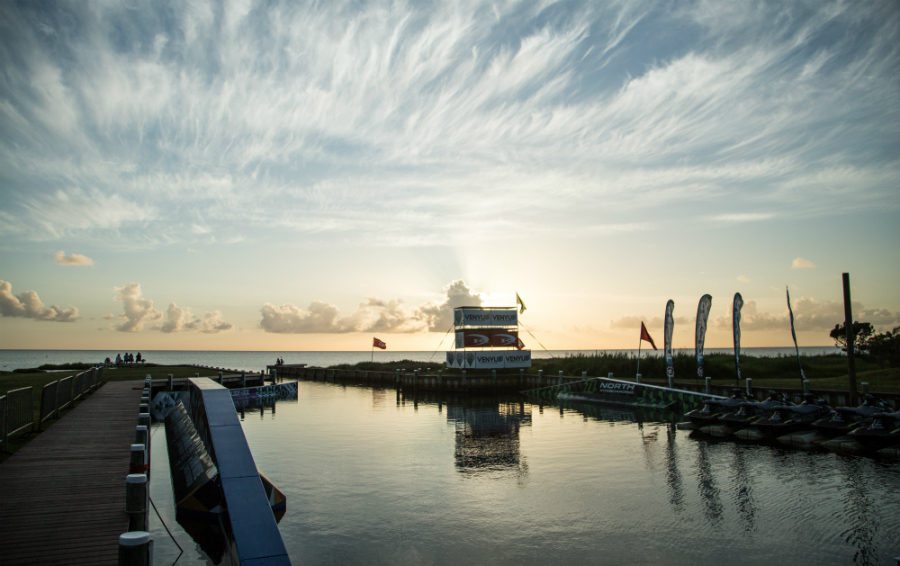 Following the killer opening party, we had a relaxed lay day and a brief light wind sunset session for the first official day of the event.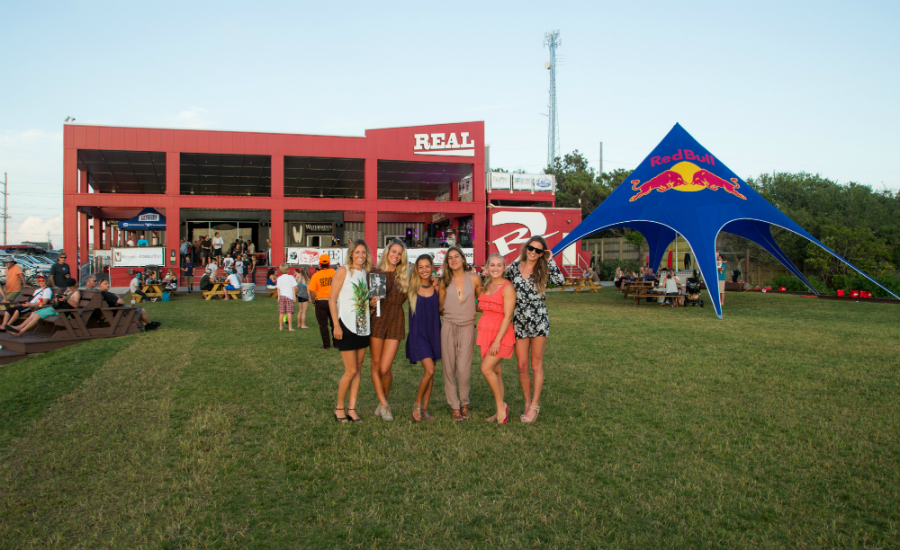 Although the winds have been light on the Outerbanks the past few days, the forecast looks and show good signs that the event will get into full swing starting today.
Starting with the "Progression Round", we should see tons of action with an all-new format conducive to rider's pushing their limits in the park. Something I personally can't wait to see and take part in!
Words: Colleen Carroll
Images: James Boulding
This blog is published in collaboration with Kite Sista Magazine.