It has been a busy week at the Flysurfer HQ with the release of the BOOST last week, and this week they have dropped the FLOW. We have all the details…
---
The FLOW effortlessly improves your skills: playful, intuitive and comfortable. The lightweight board impresses with its upwind ability and directional stability. The harmonious coordination of flex and rocker make the FLOW glide perfectly in the most varied of conditions. The solid workmanship and material mix make the board the best training device for all body sizes. The FLOW offers fun at a fair price!
FLOW
// SPRAY AVOIDANCE
// LIGHTWEIGHT
// UPWIND ABILITY
SIZES: 132×40.5 / 137×42 / 142×43 / 148×44
FOCUS: Progression – Freeride
TECHNOLOGY: Twintip
SKILL LEVEL: Beginner – Intermediate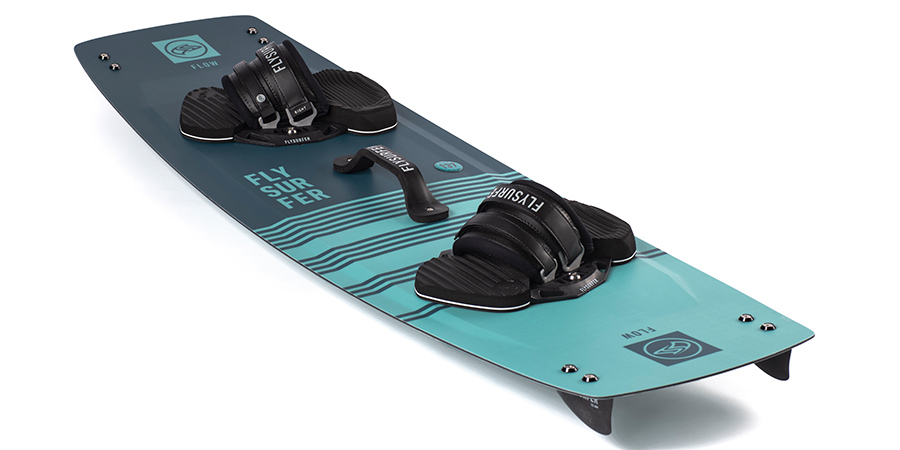 FLAT ROCKER
The flat rocker curve keeps a large part of the board's surface in the water. A flat profile means stability, better balance and continuous edge control. The board glides earlier.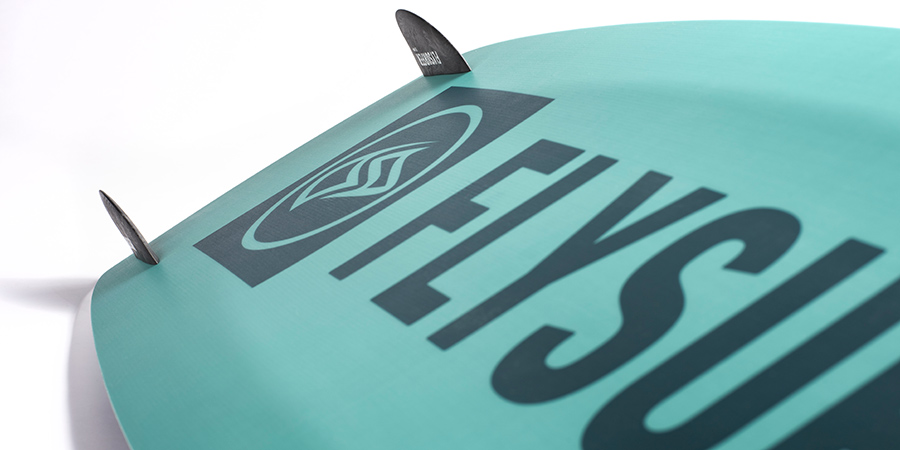 PAULOWNIA WOOD CORE
Designed with a full-length wood core made of responsibly grown paulownia wood. The wood guarantees the optimal mix of: Flex, responsiveness and dynamic recovery force. The board retains huge amounts of strength and durability.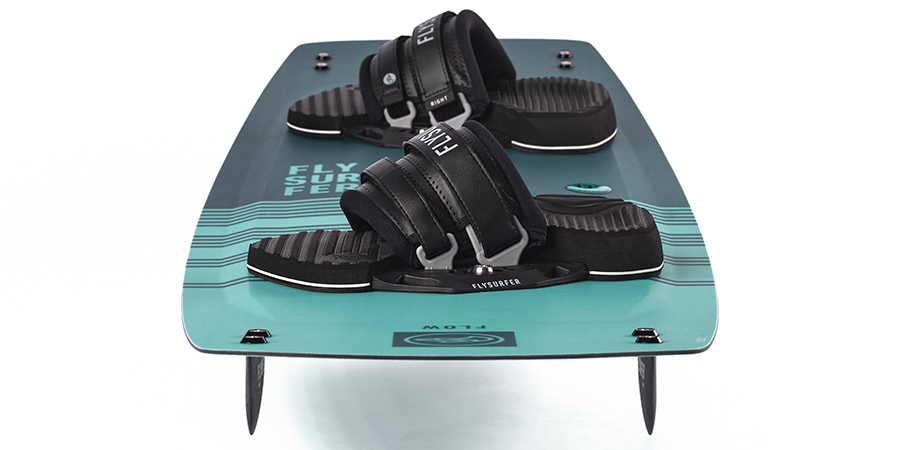 WIDE BOARD
A wide board glides earlier, supports the balance and the water start.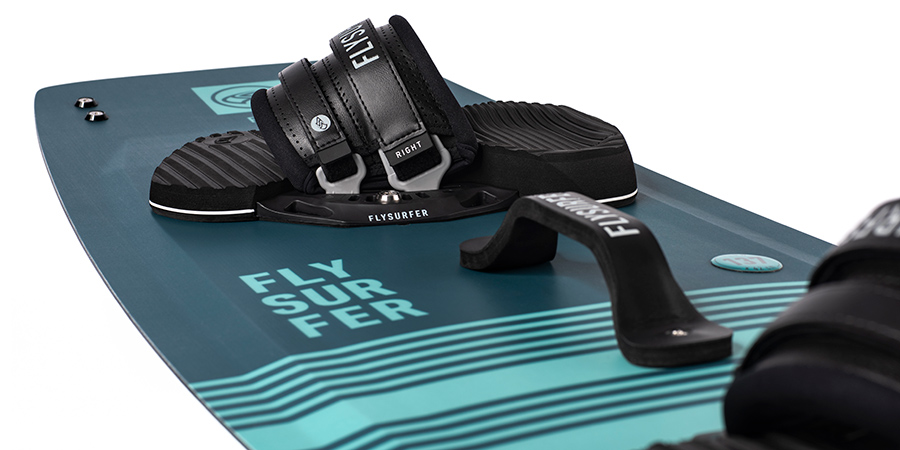 SOFT FLEX PATTERN
A softly tuned board is forgiving, achieves lower top speed and is more comfortable to ride in choppy water.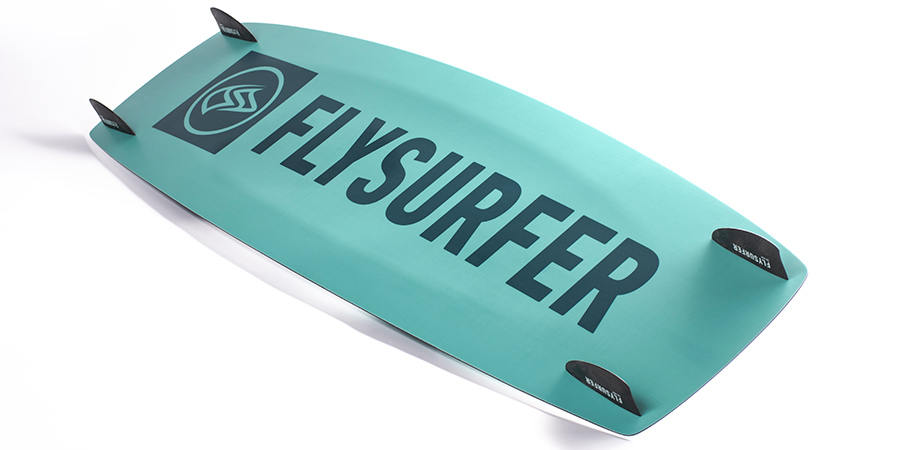 PROGRESSIVE SINGLE CONCAVE
A concave bottom allows water to be channeled in a certain direction, giving the board greater upwind ability and increased speed. The benefits are earlier planing, better control and increased directional stability.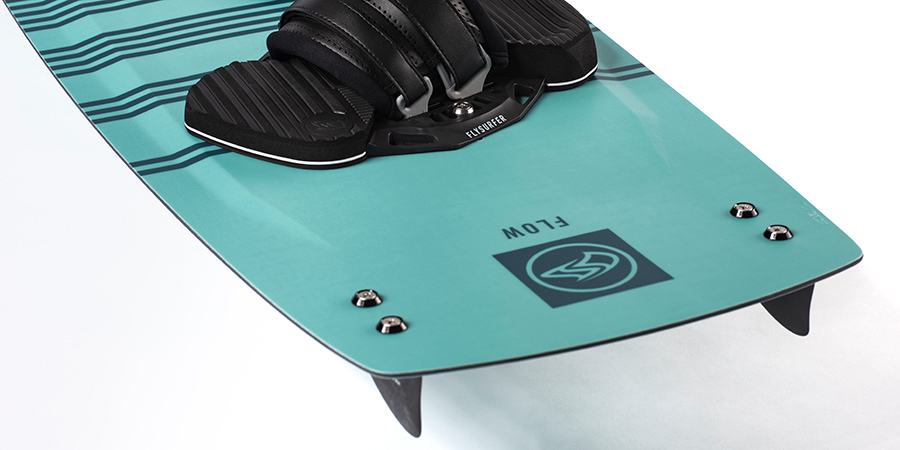 SCRATCHPROOF TOPSHEET
All of our boards have a special high-quality, scratch-resistant UV coating to ensure a long product life. The board graphics are protected under the coating, so they will not get damaged even if the board is slightly scratched.
Find out more about the FLOW here.