---
NORTH LAUNCHES NEW ORBIT, ATMOS, ASTRA AND FLEX LX
Defying gravity. Putting your body on the line. Embracing risk. Do you know that feeling? At North, we understand that even the courageous feel fear. As kiters, what sets us apart is our ability to rise above fear.
North has engineered its new Big Air '23 Collection to rocket you skyward on that journey. Refined it to feel even lighter, faster and perform more intuitively.
Orbit 2023:
The lighter the kite, the faster the steering, the more lift it creates, and the higher you jump. For 2023 we've constructed the Orbit leading edge and struts in our lighter N-Dure Dacron to save significantly more weight without compromising strength or durability. We've also introduced two additional bar pressure options so you can choose from a lighter, more forgiving feeling in cruise mode, right through to ultra-direct steering with shorter depower travel in megaloop mode. This new fourth setting gives you the confidence to loop the kite even lower on those crazy 40knot + days.
Find our more about the Orbit here.
New Flex LX:
Your feet let you fly. Your Flex LX take care of the landings. A human foot has 26 bones, 33 joints and over 100 ligaments and tendons – the complex biomechanics that makes these parts work together lets you walk, run, jump, and fly.
Hugh Pinfold, North Director of Engineering, has crafted the all-new anatomically-shaped TwinTip bindings to support and stabilize your feet, spread the load evenly and prevent slipping.
HUGH PINFOLD: "The 2023 Flex LX have a sense of luxury that speaks to the perfect balance between performance and design. We've added structure and stability with a more contoured footbed and ramped chassis for improved fit and increased lateral support. Outer- angled heel inserts ensure your foot rolls properly, providing a stable landing and protecting your knees and ankles."
Atmos Carbon '23:
Master-crafted for mega-boosting, looping and controlled landings, the Atmos Carbon '23 is a dynamic ride with powerful upwind, precise edge control, rapid response and explosive pop. The 100% carbon laminate layup provides balanced torsional stiffness and flex.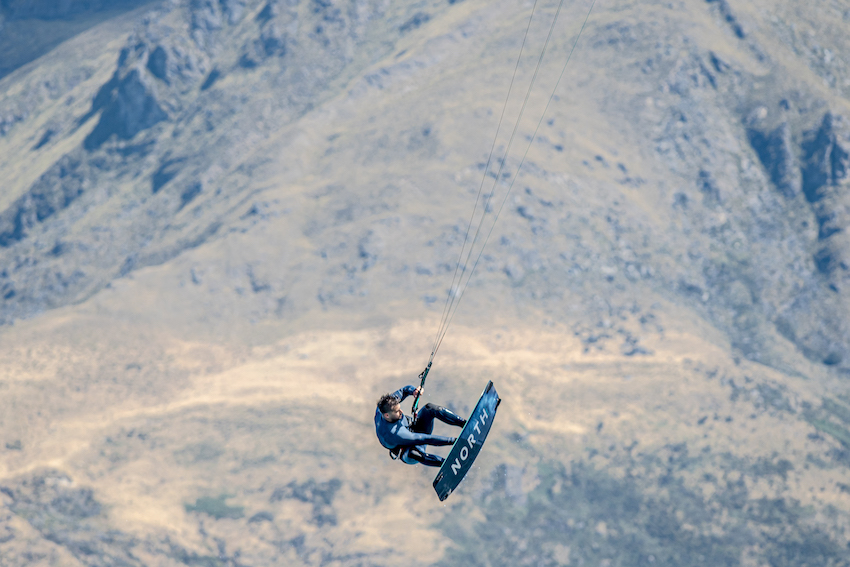 North has crafted the Astra for lighter-weight riders, with a responsive flex pattern for explosive pop, softer landings, and comfort in chop. The smaller sizes and narrower foot positioning allow smaller riders to stay in control across every manoeuvre.
Karlie Thoma: "During the photo shoot in Maui, I got to test the full abilities of the Astra 132. I love the way it feels so aggressive yet smooth to ride."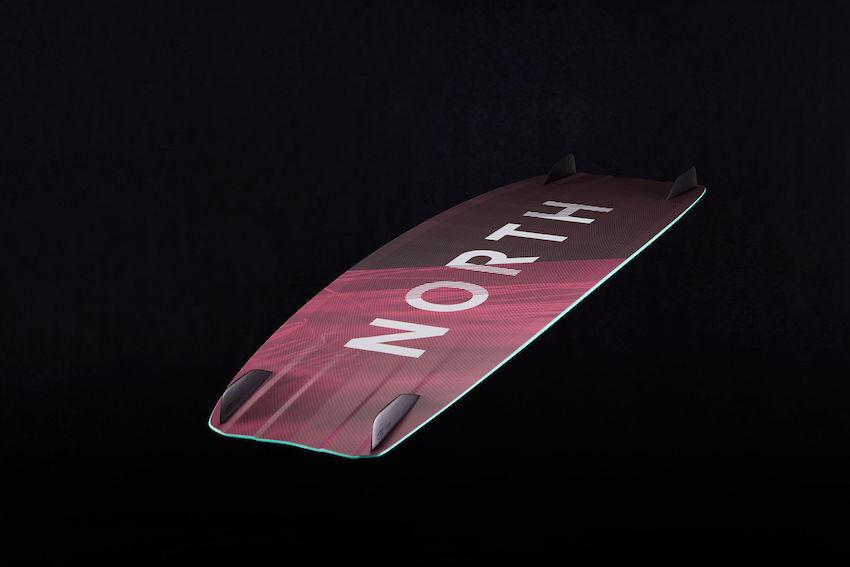 Find our more about the full Big Air collection here.