Peter Lynn Kiteboarding Escapes to Aruba. The Team Exploring the Island with local rider Philip Kervel.
The kiting spots on Aruba are located mostly on the south side of the island, our 1st stop at Baby beach, a sheltered cove.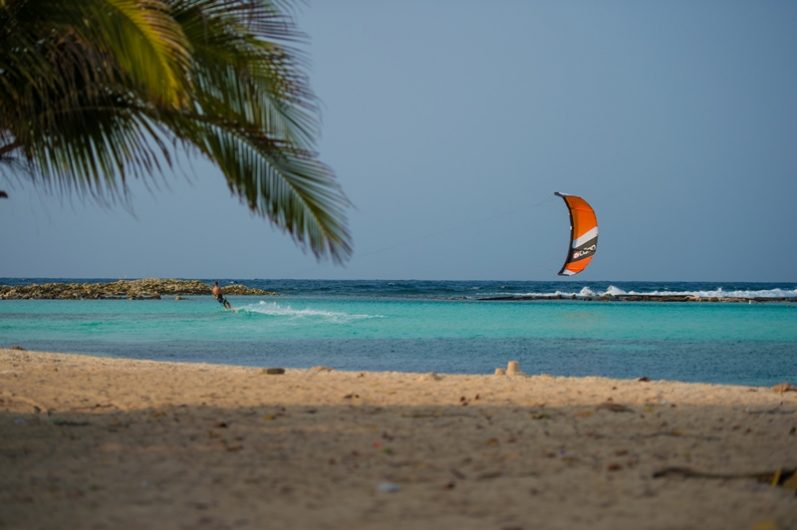 After Baby Beach we went to Boca Grandi, on the windward side.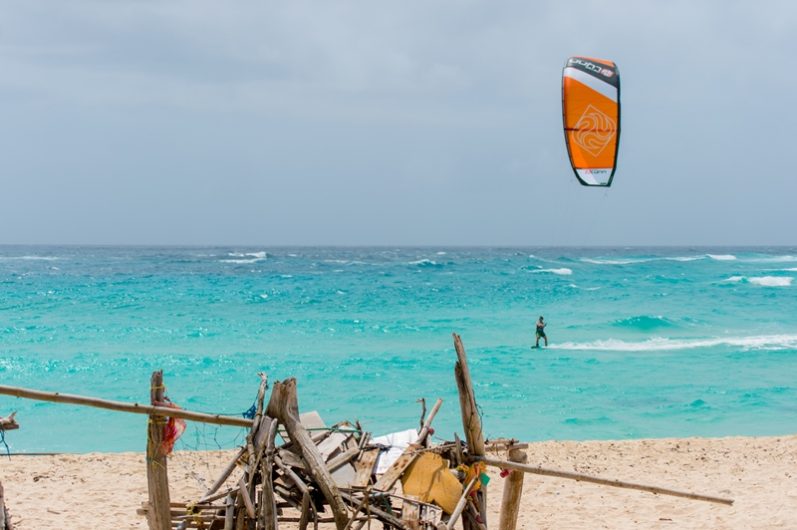 Then we went to Barcadera. This is a kite spot near Balashi between the industrial docks and Palm Island. We have a session there, but because of the wind direction Phillip suggested that we head back to his home spot for better wind; Fisherman's Huts.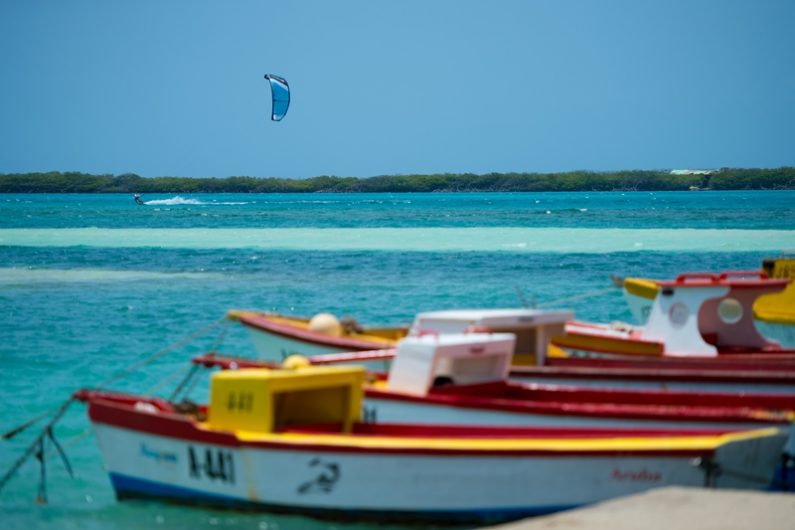 This spot is a treasure for those who have patience. Once the kite schools have vacated the area, they leave a super flat spot, rideable until sundown. A stunning visual effect of having a sunset with the water splashing through the golden sky, stylish freestyle tricks and beautiful women. We get off the water and join a BBQ and light up some Aruban herbs, knocked me out…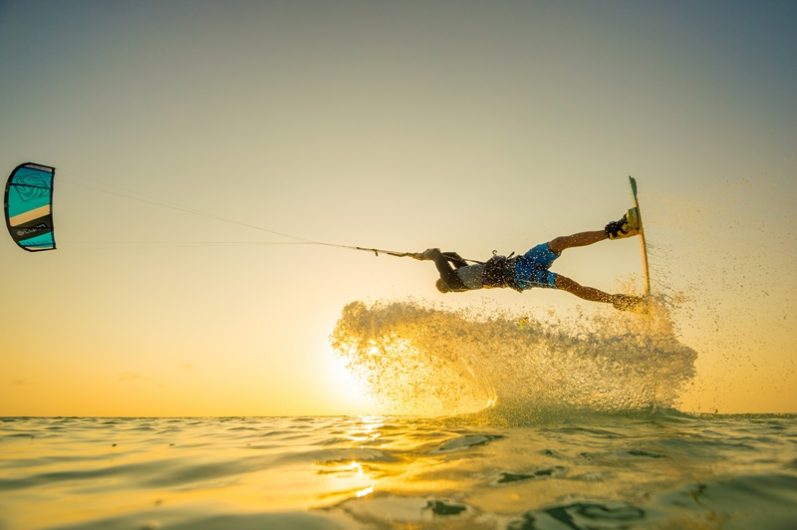 During our exploration of the island we notice a shipwreck that got washed up by a hurricane a few of years ago, close to Fisherman's Huts. Phillip had noticed this wreck before and decided it was time to stretch the boundaries by jumping it. Obviously we had to get a closer look, with Willem even wanting to climb aboard. Even though the spot is offshore and gusty we wanted to check it out.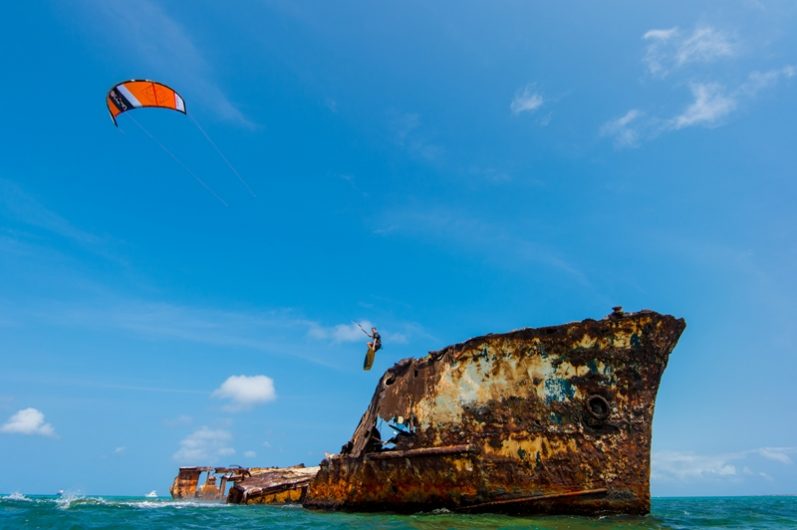 Just as well we did as we decided to shoot the video there and it turned out pretty awesome! Sketchy at times because of the gusty winds but it was good fun jumping over and onto the shipwreck. In the end it was the responsiveness and reliability of the kites that kept us safe and in control. Every jump we did had the potential of going horribly wrong, with the chance of the offshore wind dropping and slamming us into the wreck. Clearing the wreck was scary as we could only see our landing about halfway through the jumps. No room for errors but the shots came out sick!