So, what went down for the final episode of our mini series "Where the Wind Blows"? Well, the beginning of the episode actually took place much earlier in the season than the finish. While I was in Germany, the rest of the crew headed off to a well known coastal kiting spot called Manzanita but time and weather didn't quite satiate the thirst for time in the ocean that everyone was feeling. So immediately after my return, we geared up for another road trip and headed towards the coast. A little more than 2 hours later and our caravan approached Fort Stevens State Park, an expansive park with some of the best ocean access on the North Coast.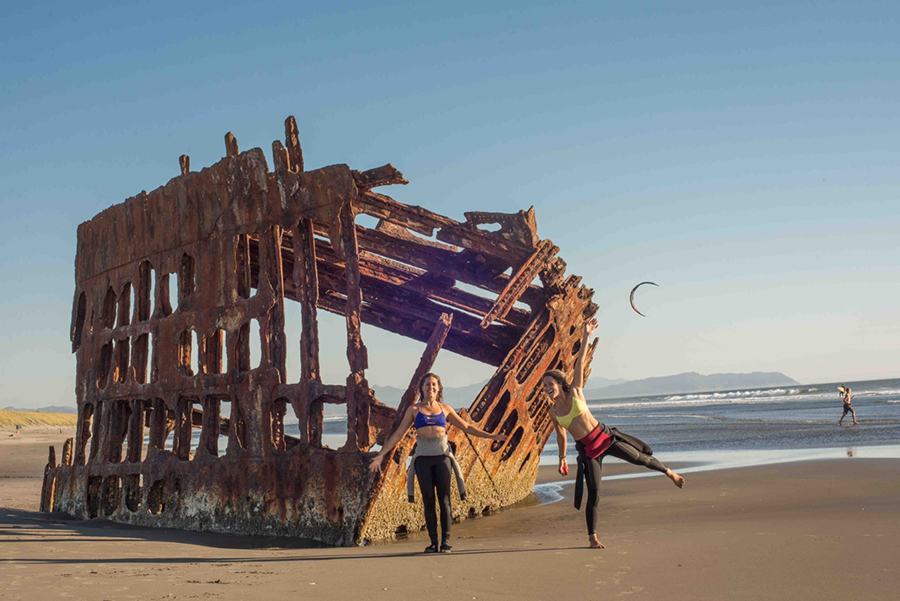 Once again it was our acting weather guru, Laura, who suggested our location. And honestly, as we first climbed over the dune to get a look at the water below, we all questioned her decision. It was beautiful weather, especially for mid September, blue skies and crazy warm temps. Not to mention, not a breathe of wind. The swell looked beautiful, chest high peelers with glassy faces and perfect spacing. Even if this wasn't where the wind blows for today, we were going to go get a piece of it one way or another.
After assessing the situation from our rocky lookout point I think most of us had already thrown in the towel… thinking, 'glad I brought my surf board!'. But Laura had a different feeling. The veteran coast kiter of the bunch, she told us, 'girls, we're kiting'. So despite our own inclination we packed up the kite gear and started in on the short hike to the beach.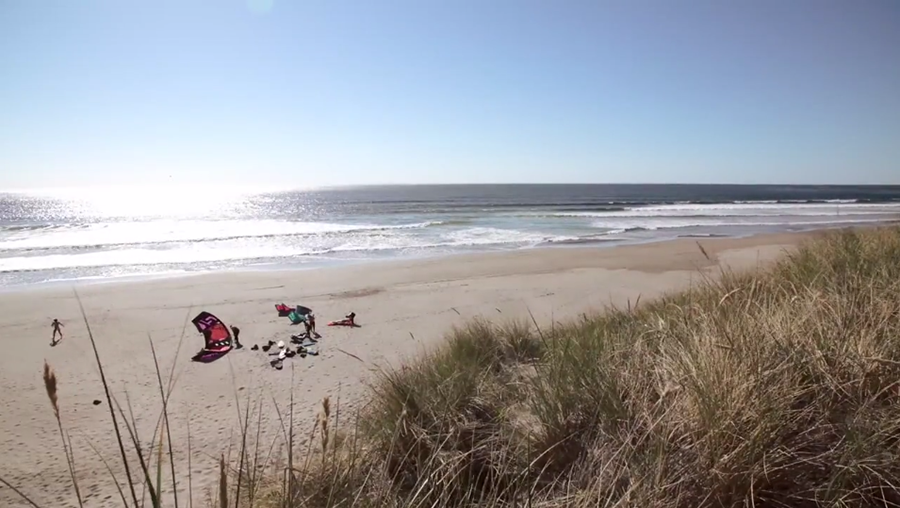 As we climbed the last dune to get our first close-up look at the starting point for our planned down-winder, the skepticism really began to set in. Lindsay, Sensi and I began to bask in the warm rays, search for sea shells, make sand art and consider paddling out for a surf. But not Laura, she immediately dropped her gear and began to pump her twelve encouraging us to get moving that the wind was coming in. Was she crazy? The waves were glassy! But we headed her advice and all pumped up our biggest kites and sure enough, she was spot on. The first kite to go up still looked questionable but by the time the four of us took the water it was game on.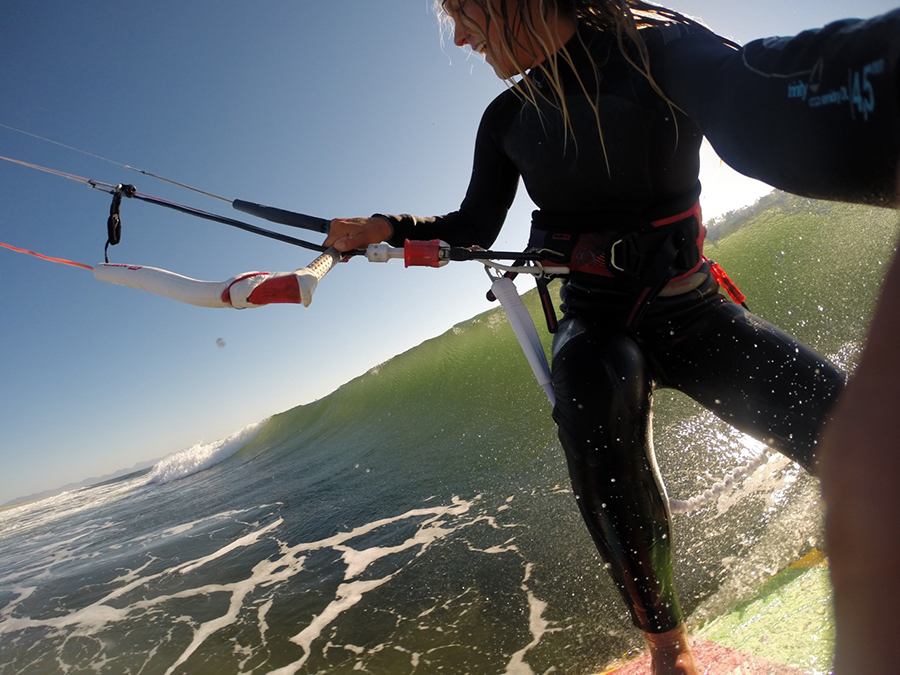 Full power on 10-12m kites, we had the whole place to ourselves and headed off for our end location, 'Shipwrecks'. As we cruised the shoreline we played on the forgiving waist high waves enjoying the warm temps and clear waters. Although the swell was small, it was an amazing session. The winds filled in only for us, gifting us just enough air to take us the length of our down-winder. Literally as we walked the beach towards the van our kites fell from the sky as the last breathe was blown. It came, it went and we made the most of it… Colleen Carroll
Where The Wind Blows
Episode 1 | Episode 2 | Episode 3
Colleen's Behind-The-Scenes blogs