Somebody please throw that alarm clock out the window into the ocean. Please, I beg of you. Last night's samba dancing festival has it's revenge today, and the day is just starting. I have the buyers' remorse. I should have chosen sleep over dance. Fuck that! It's Brazil, life is short, and last nights memory will be something I'll cherish forever, and today's pain will be quickly forgotten.
Today is not a day for mucking about. 140kms of riding over the entire day. It's starting early, and it's going to end late. It'll be a race with the setting sun as to who reaches their destination first. Strap on your panties ladies, it's going to be a rough and fabulous ride.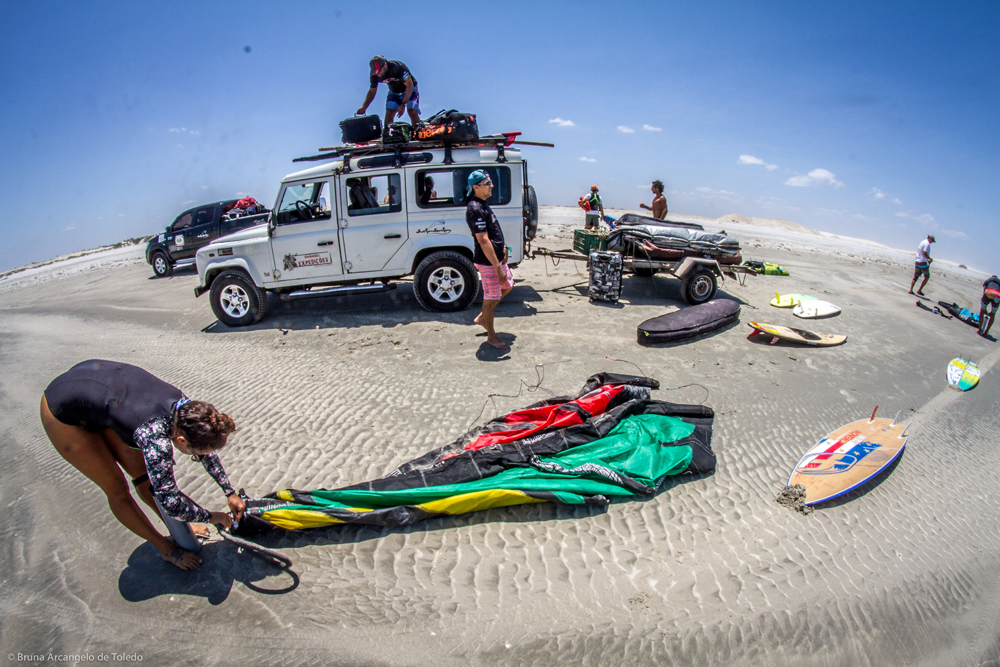 The first leg is going to be 50kms snaking it's way out of Jericoacoara, past Tatajuba, and along the coast into oblivion. The coast is absolutely breathtaking. There is nothing but wide sand beaches rolling into endless dunes. The smoothness of the dunes curves looks like perfectly tanned bodies bronzing themselves in gold in the suns abundant rays. The waves are endless. Perfect side onshore wind and waste high waves are the prefect combination for such a long day. Big enough to have the time of your life, but not so big that it takes all your effort to make your way along the coast. Like the D train on Monday morning rush hour, we bomb down the coast like a well-oiled machine. 8 kites zigzagging in the sky in front of me while plumes of salt water spraying off endless heel side snaps fill the sky with a fine salty mist. It's quite a sight for my sore samba eyes.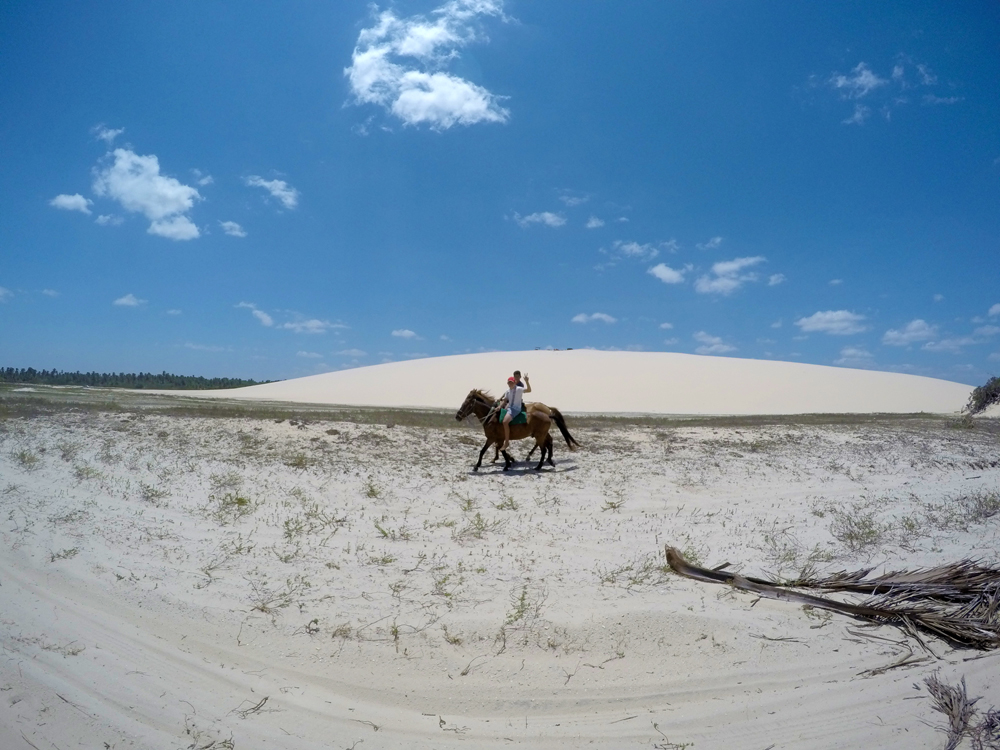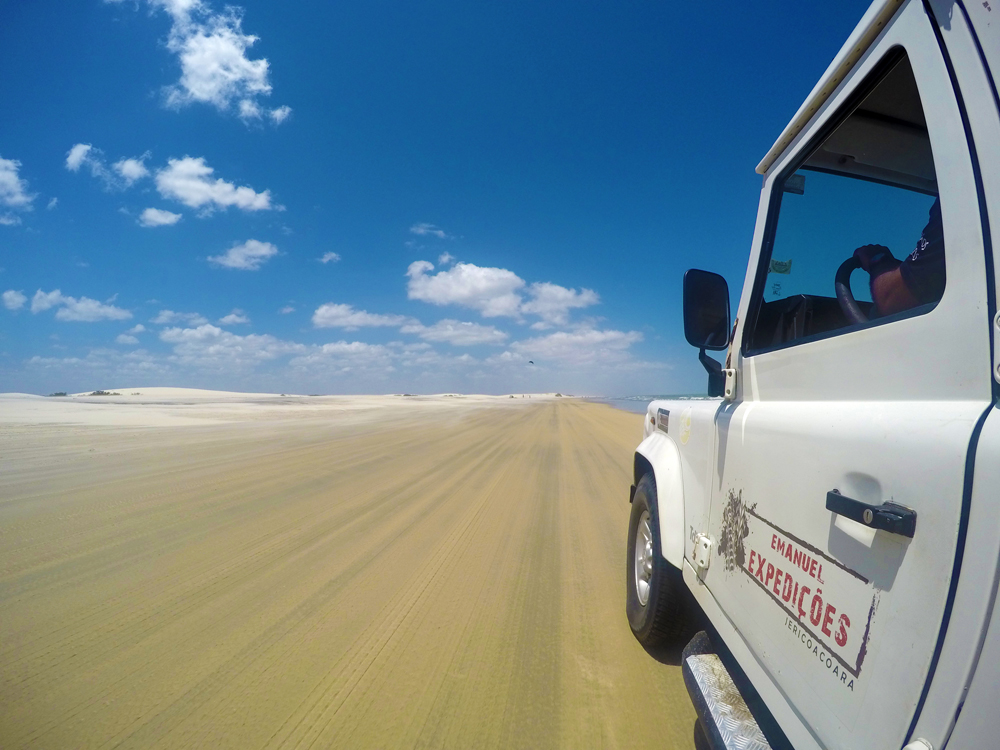 The delta crossing at Camocim where the massive river mouth feeds into the Atlantic proves to be a challenging ride. The turbulence created from the incoming tide clashing like Roman soldiers with the outflowing river creates a washing machine Maytag would be proud to call their own. Waves collide head on, exploding like volcanoes vertically into the air. Sometimes you get caught in this collision, and you're chucked off like a rodeo clown before the 8 second bell.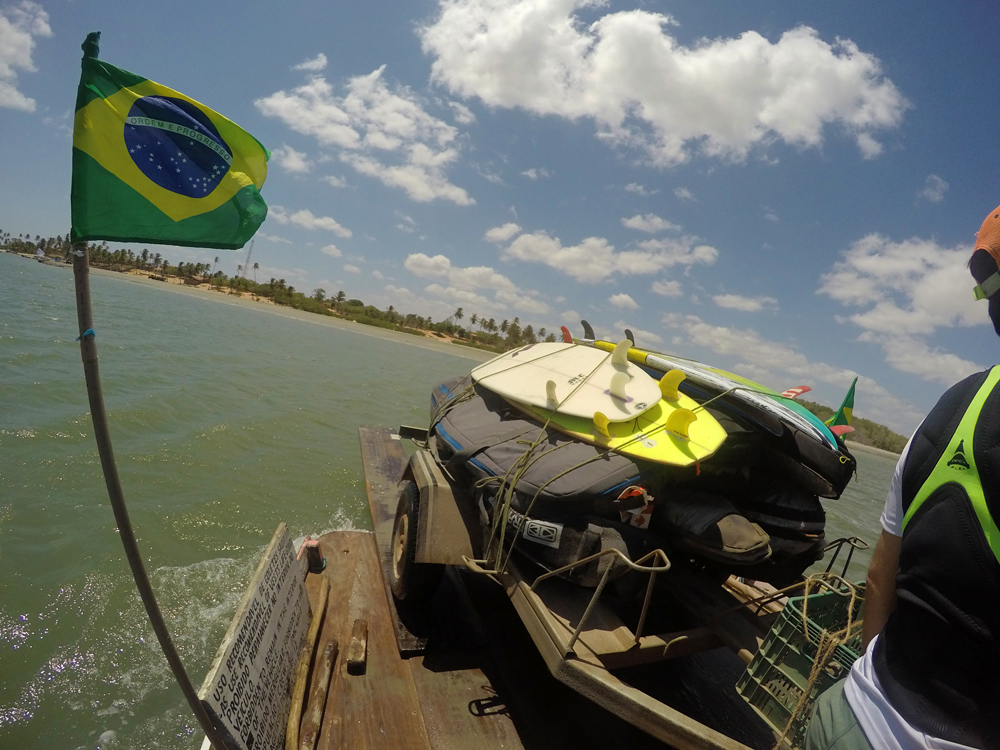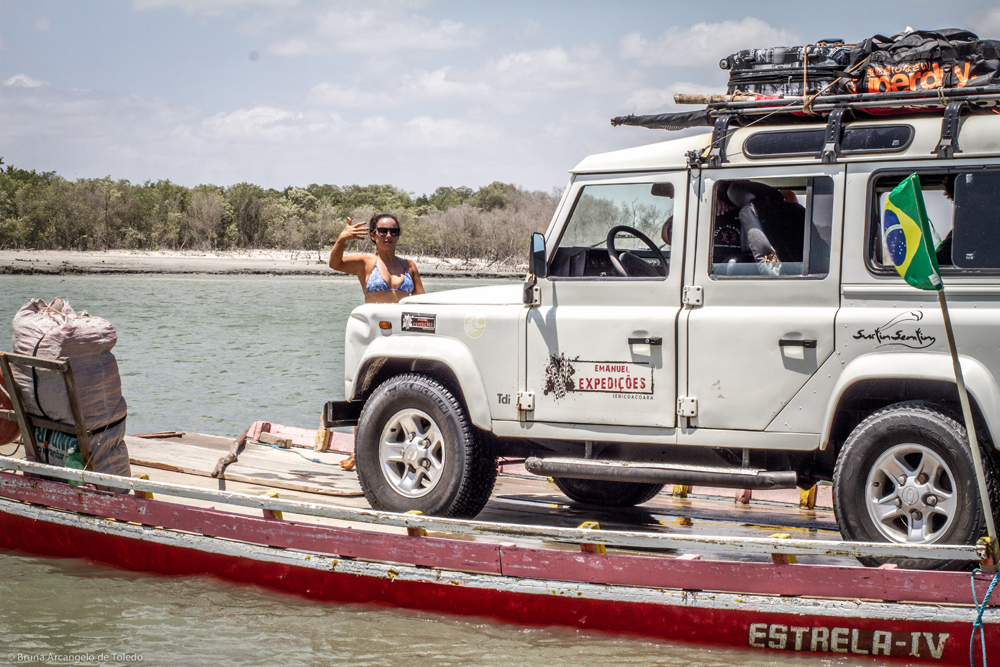 Lunch is a welcome break. We're only half way through our day, and it's already taking its toll. Today will not only be a physical test, but also mental. 140kms traveling with the wind across a deserted landscape is unlike anything I've ever done. It's amazingly peaceful, yet fantastically intimidating. We are truly alone along this journey today. The area is so remote, not even our reincarnation of Mario Andretti as a Land Rover driver can accompany us on this route. We are now dependent on each other to make it all home safely.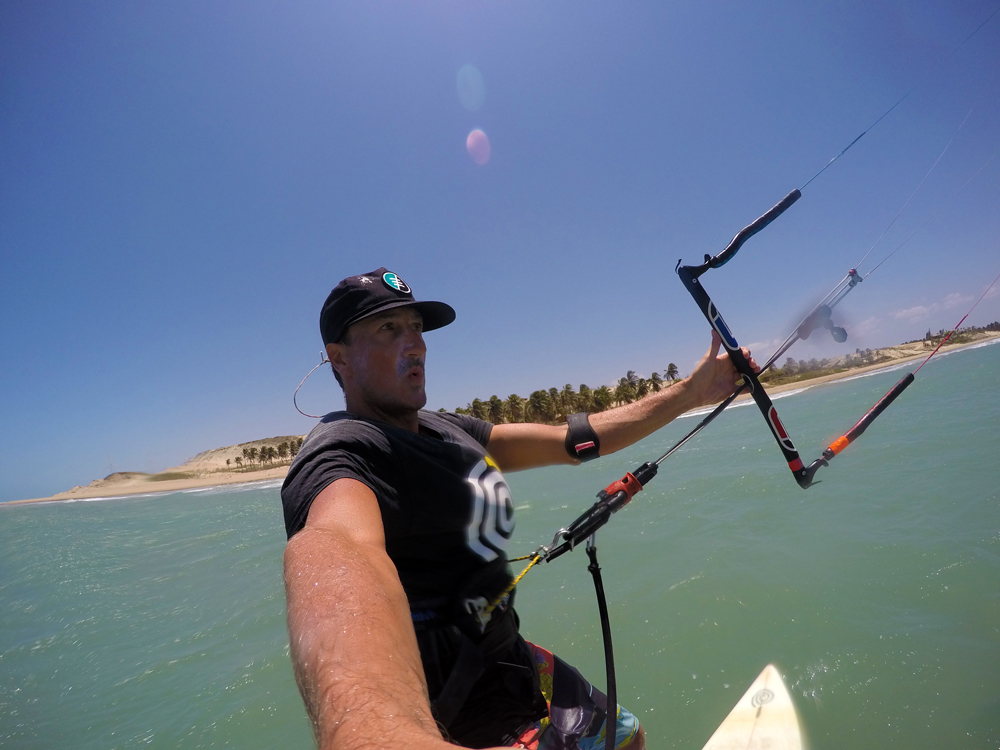 Post lunch and a little groggy, we launch and embark on an unbelievable section of Brazilian coast. From Camocim to the river mouth at Bitupita, there is nothing but dunes. Gone are the ever-present wind turbines. There are no fishing boats. No huts. No sign of life. Nothing. If I thought we were alone before, I now feel as insignificant as an ant under the magnifying glass of a curious 6 year old boy. And the sun about as blistering.
But what the coast lacks in life, it gives back in perfect right hand point breaks. Small bays repeat themselves again and again along our route. Beautiful hip high waves curl around the point at the start of each bay, breaking right all the way to shore, several hundred meters away. Endless perfection. Endless surfing. Surfin Sem Fim means endless surfing in Portuguese. I now see where they get the name. It is truly endless.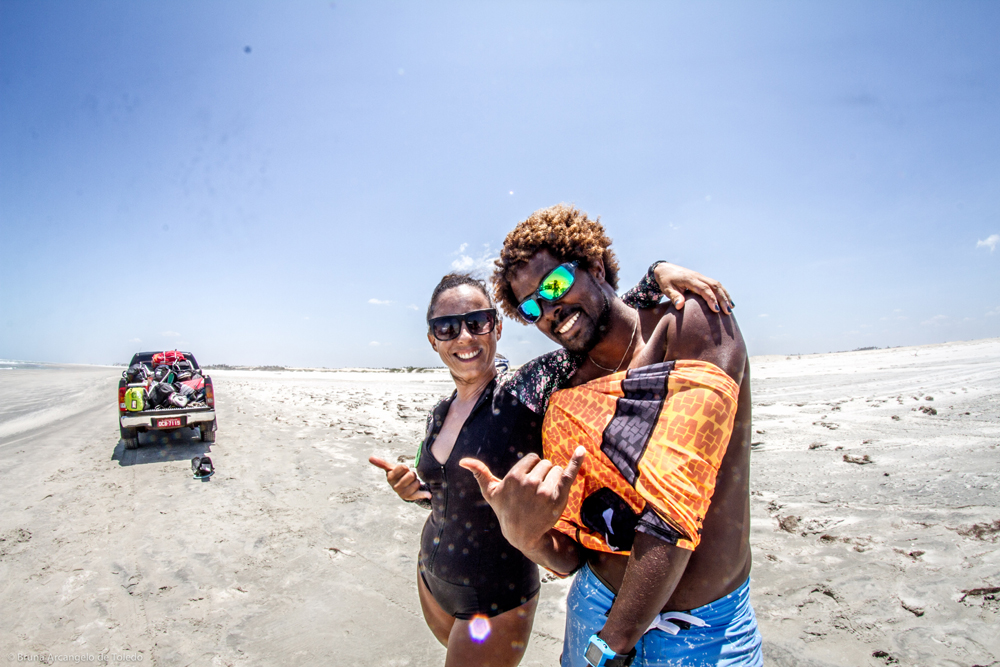 The crossing of the river delta between Bitupita and Cajuiro da Praia is our second test of metal for the day. Again the water is rough from the battle between tides and the river flow. This crossing is almost double the size of the last, leaving us far offshore, out into the open ocean so that we can cut the angle across to the next point. The rough seas and oncoming fatigue was the mental strength test of the year. Gone were the smiles from those endless point breaks. We now all had our game face firmly painted on, and we couldn't wait to get back to calm seas and beautiful point breaks of the endless sandy dunes. Patience was a virtue, and in short supply.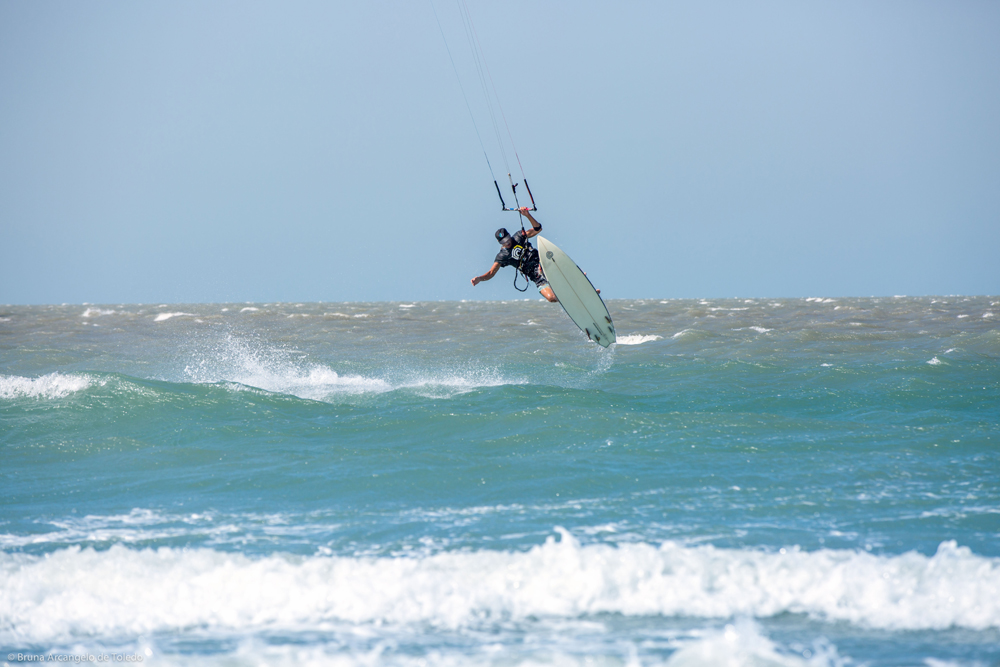 One last refueling stop in the town of Barra Grande, and we're almost home. In my fatigue and hope that we'd finished our ride, I undid my lines and began to pack up my gear mistaking our refuel for our final destination. In my head I knew we weren't home yet, but it took Norm telling me, "You know you're not finished right?" for me to realize home was still a dream. At first I thought he was joking, but deep down I knew I had 20 more kilometers until the end of this fantastically challenging day.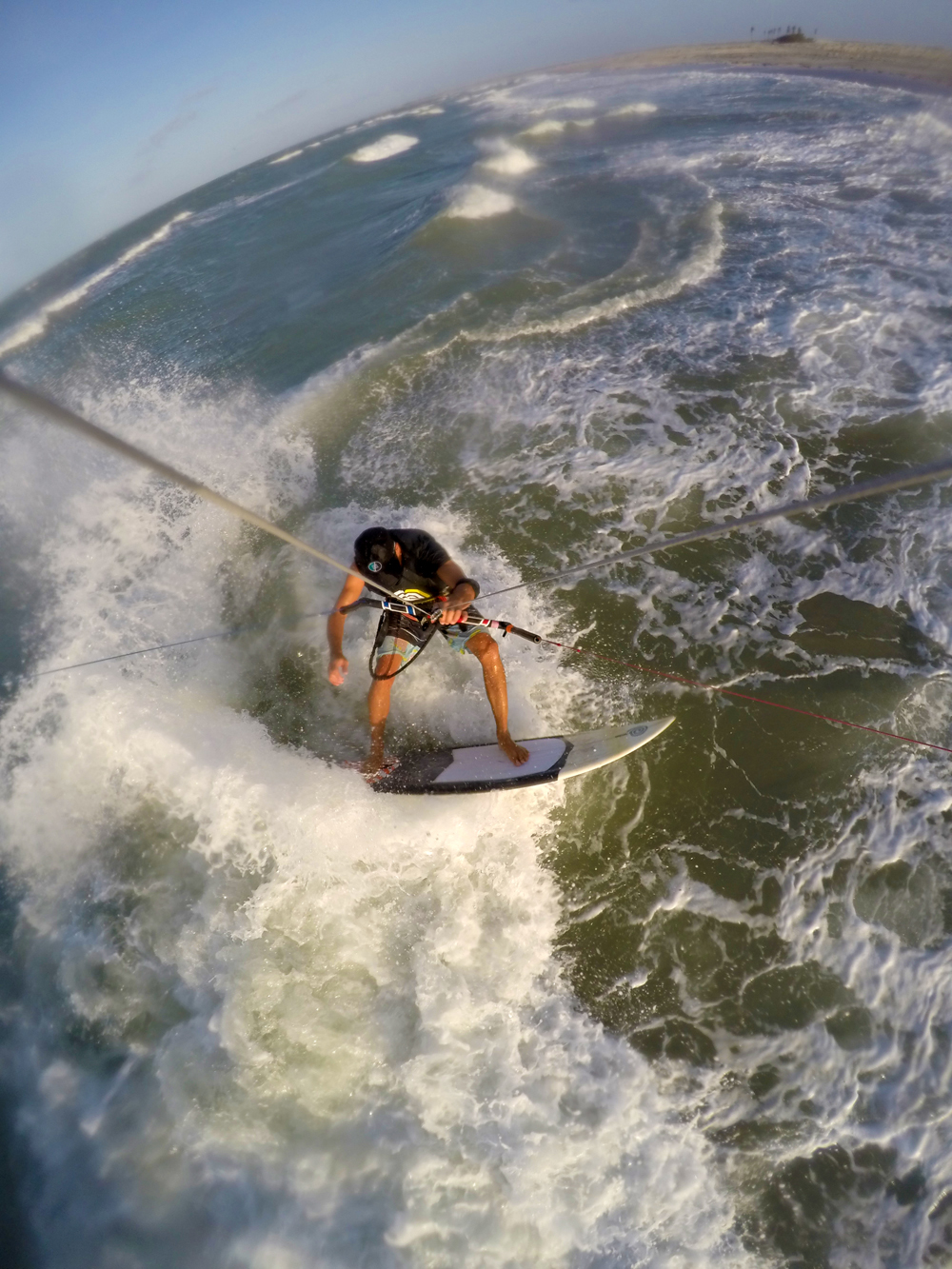 One last mount of the horse, and off into our race with the sun. Even though the waves are still beautiful, we now pass them almost oblivious to their sweet sirens call. We are all focusing on the rapidly descending sun on the horizon, and wondering if we'll reach Vila Itaqui before we're kiting by brail. The sunset is one of the most beautiful I've seen while out riding the ocean. An amazing orange glow that mesmerizes me with its warm radiance. A little too much, and I tagged a portion of the reef with my board. Some seriously nice gouges in the board and one destroyed fin, I somehow managed to limp into port minutes after the setting sun. I have now left a piece of flesh on every continent I have ever visited. I'm not sure if that is a good thing, but it seems to be a pattern. And the scars are a reminder of great adventures. I wouldn't trade them for the world.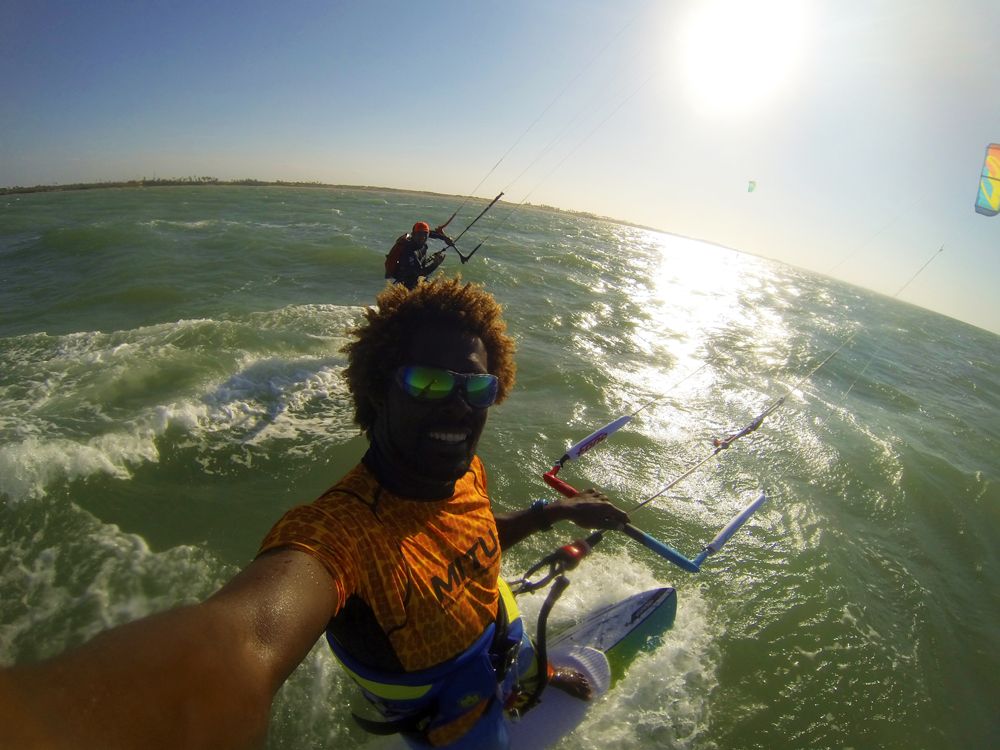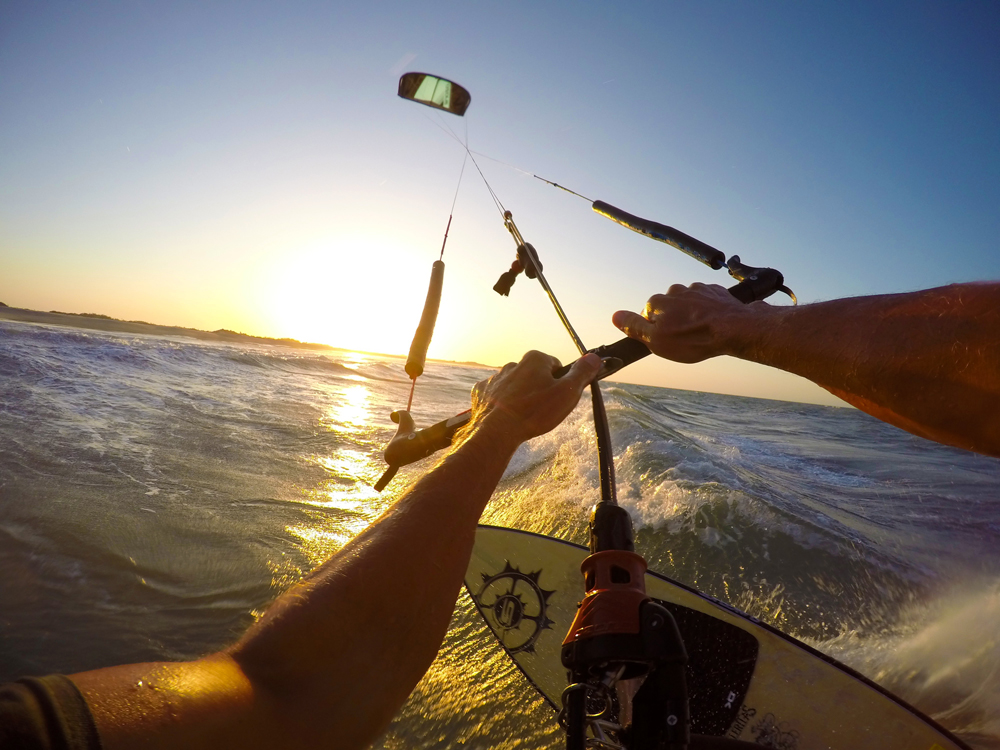 Glassed over eyes and the look of pure satisfaction rolled over everyone's faces like the blazing Brazilian sun. This was by far the hardest day of kiting I have ever done, as it was for most of us. But the reward of traveling along a portion of the Brazil coast that few have seen other than by plane was more than reward enough for our valiant effort. Knowing we'd be exhausted from our epic voyage, Vila Itaqui rolled out the red carpet, having platters of fresh fruit and cold fresh coconuts en mass waiting for our arrival. I don't know if it was just that the fruit was perfectly ripe, or the satisfaction of the effort, but that was the best fruit I've ever eaten.
Dinner was a quiet affair. Fatigue was strewn across all our faces like a game of fifty two pick-up with a fresh deck of cards all over the game room floor. No words needed to be spoken. We all went to battle, and returned stronger and braver for the effort. We weren't three hundred Spartan soldiers, just nine intrepid soles looking for an adventure. Today was that adventure. Tomorrow the last leg of our journey, even more secluded, and the best waves of the route lay ahead. Now some much deserved sleep.
Andreas Lagopoulos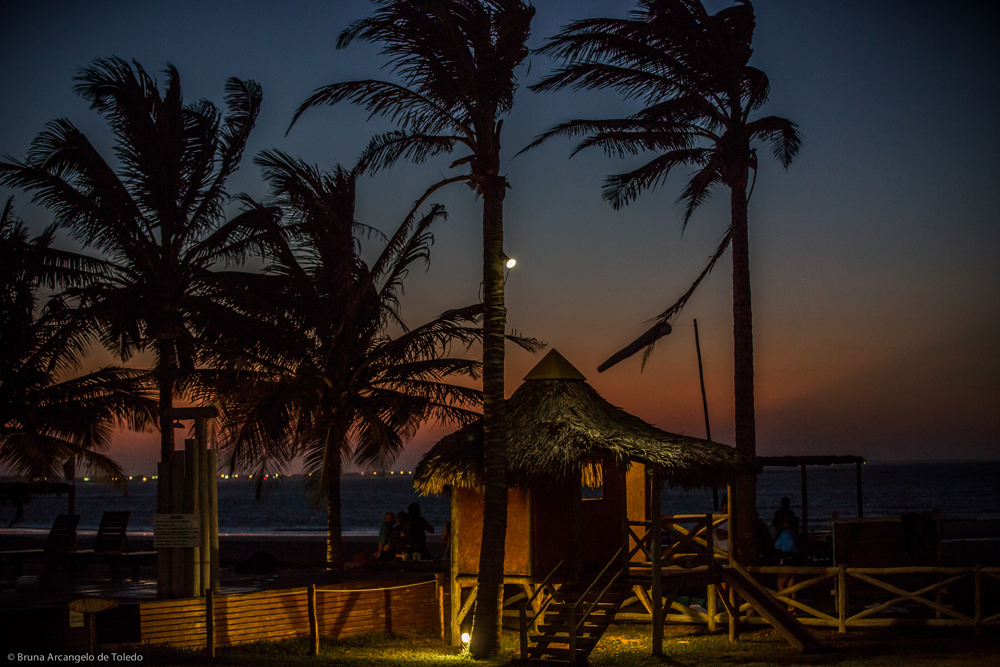 Part I | II | III | IV | V | VI
Updates | Uncharted Kite Sessions
Images: Bruna Toledo // Surfin Sem Fim // Justin Dalegret